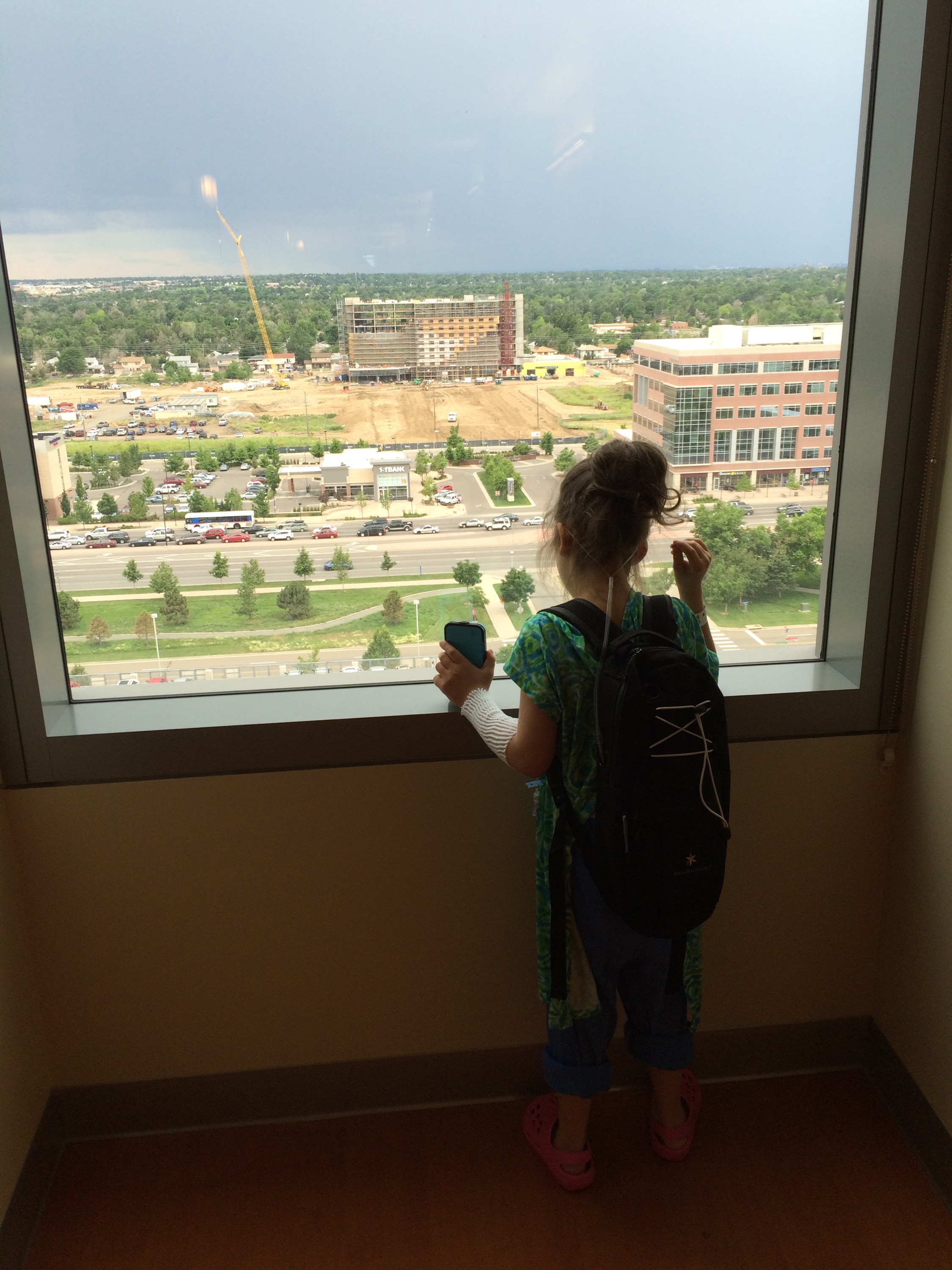 Ella had her final x-ray late last night and everything looks good. After that, everybody had a decent nights rest.
Ella has also been behaving like her normal self which is really great to see. She hasn't had an episode of pain since yesterday. We were able to start feeding a diluted version of her blended diet to her today. She seems to be tolerating it well which is a great sign. If we can keep this up over the next day or two, hopefully will be out before next week if not sooner.
So at this point there's no reason to think that she will need any surgery, thank God.
We were also able to stop Ella's IV fluids. This made it easier for Ella to get up and move. We walked all around the main area of the hospital and she sure did enjoy going up and down the glass elevator.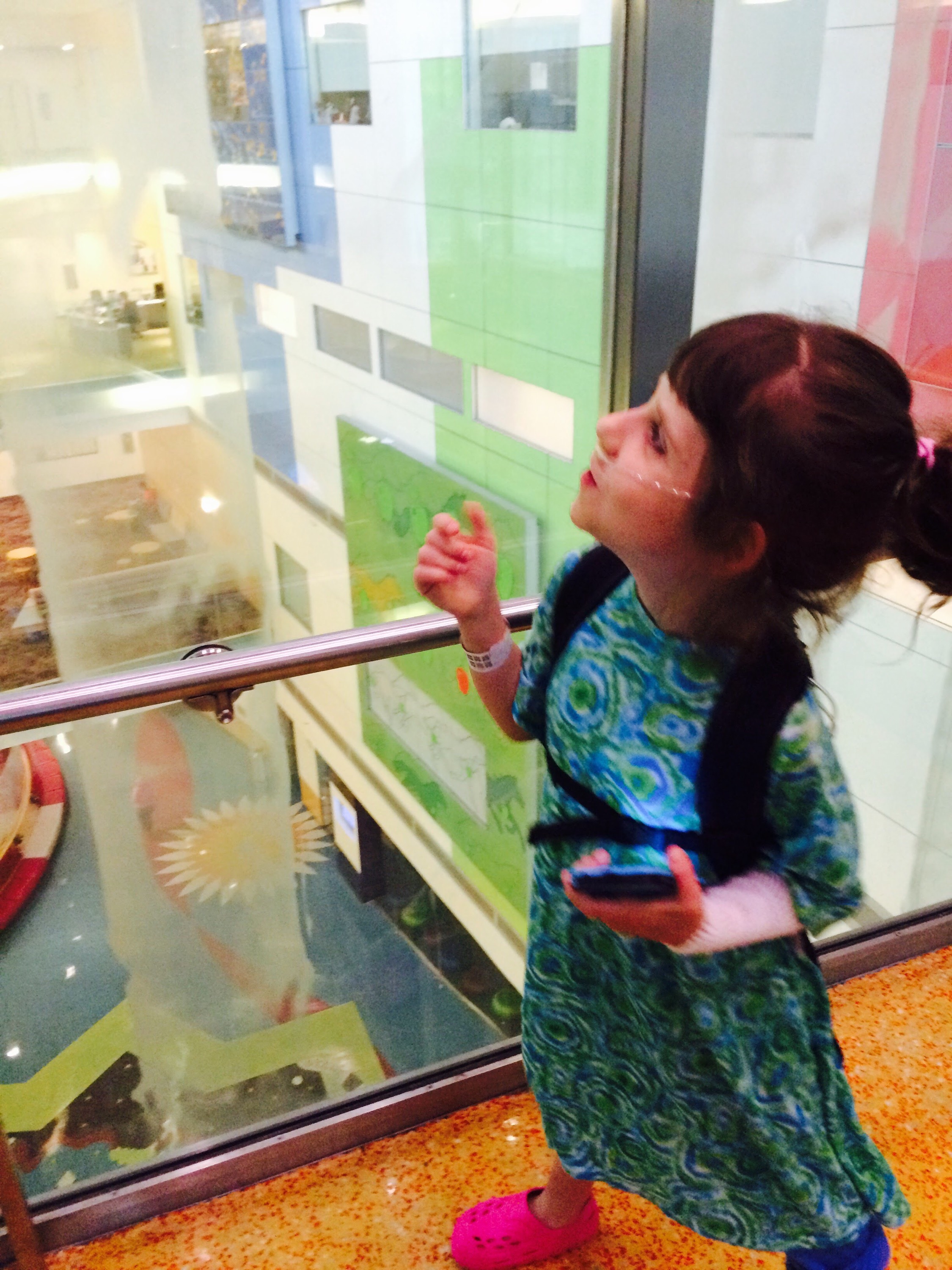 Ella's teacher stopped by and brought some coloring books and other gifts. She also delivered some tasty snacks as well. Ella totally enjoyed seeing her.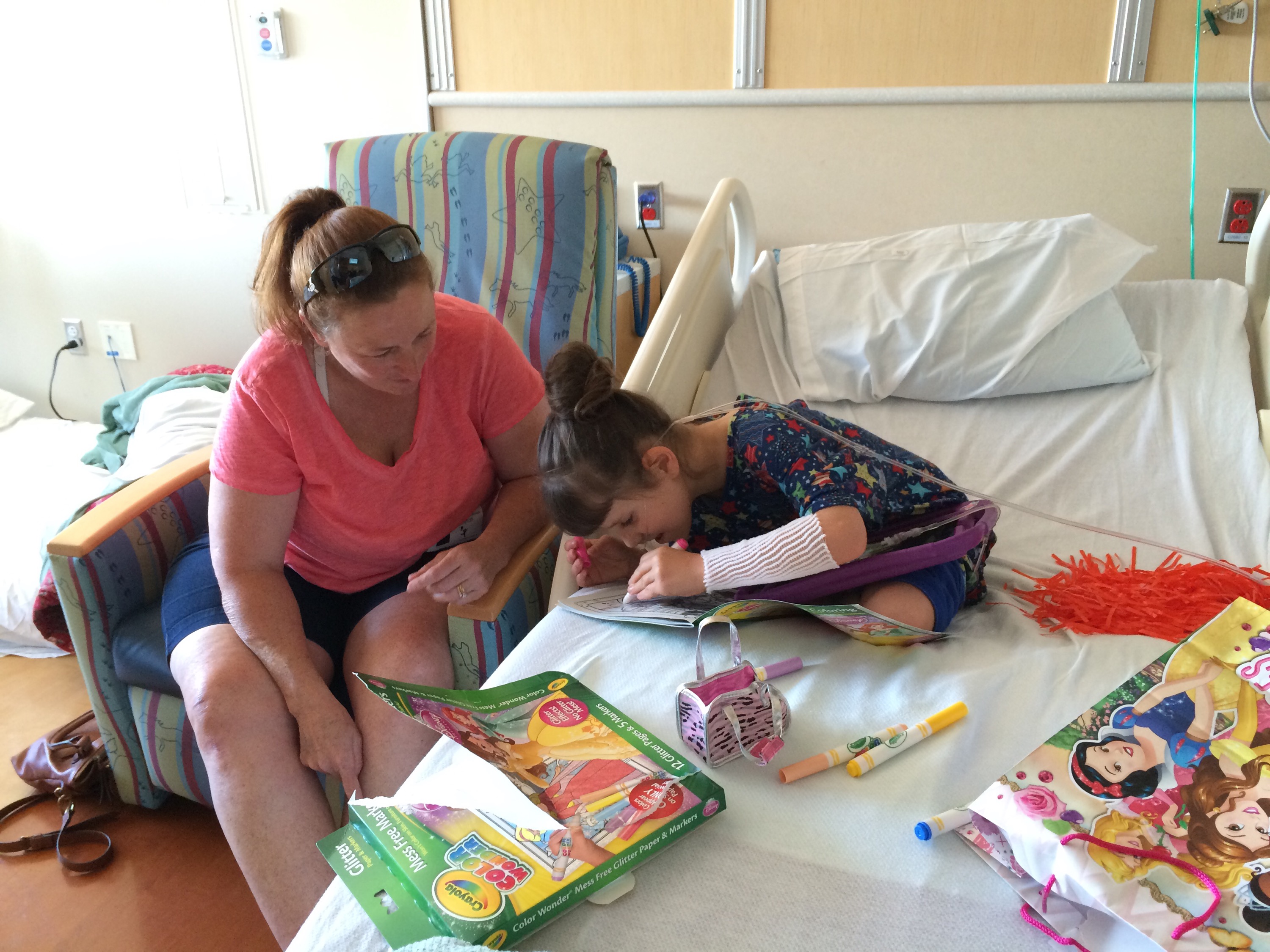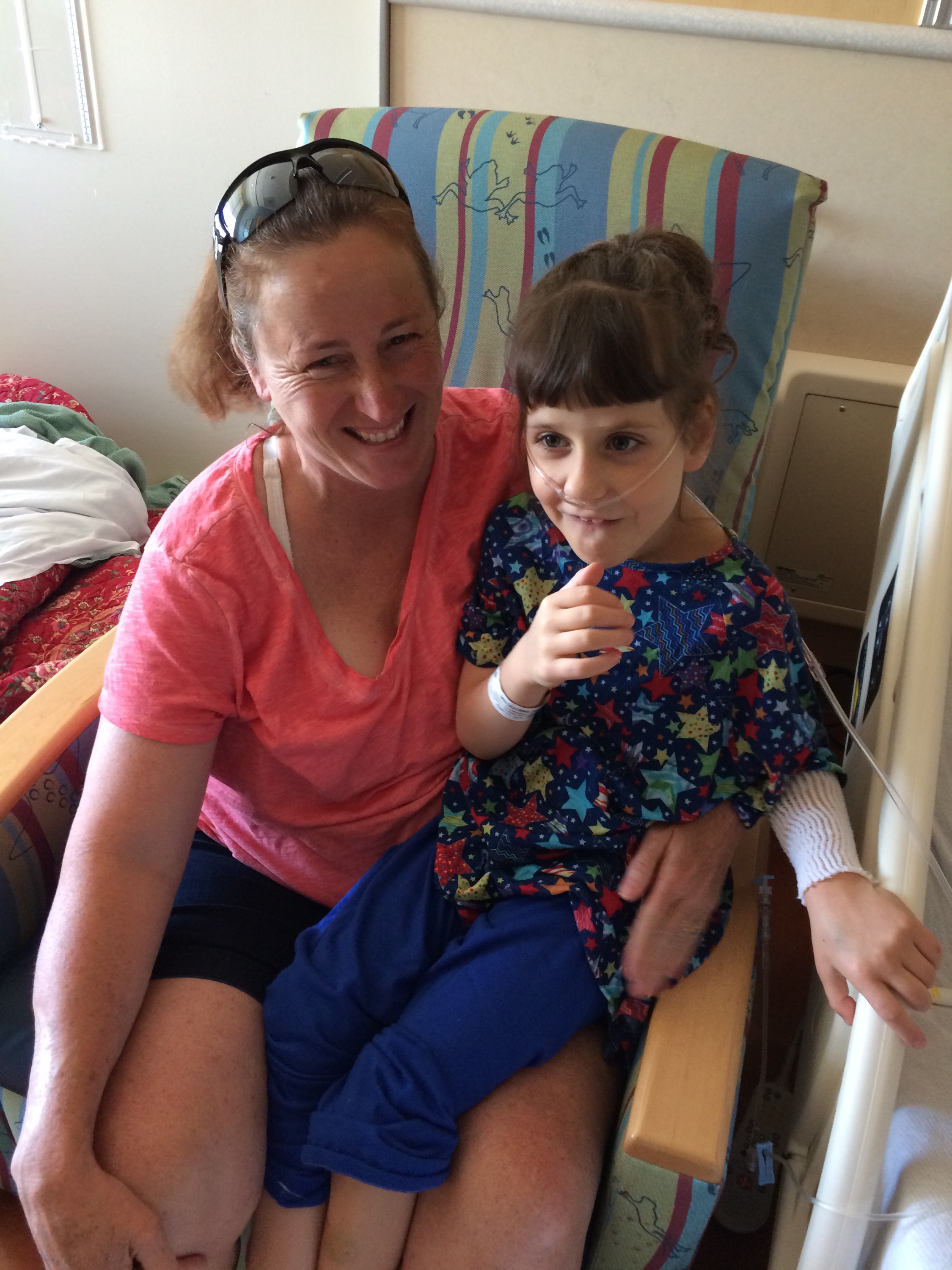 My business partner and longtime friend stopped by and brought us some lunch. It was a nice little break from hospital food.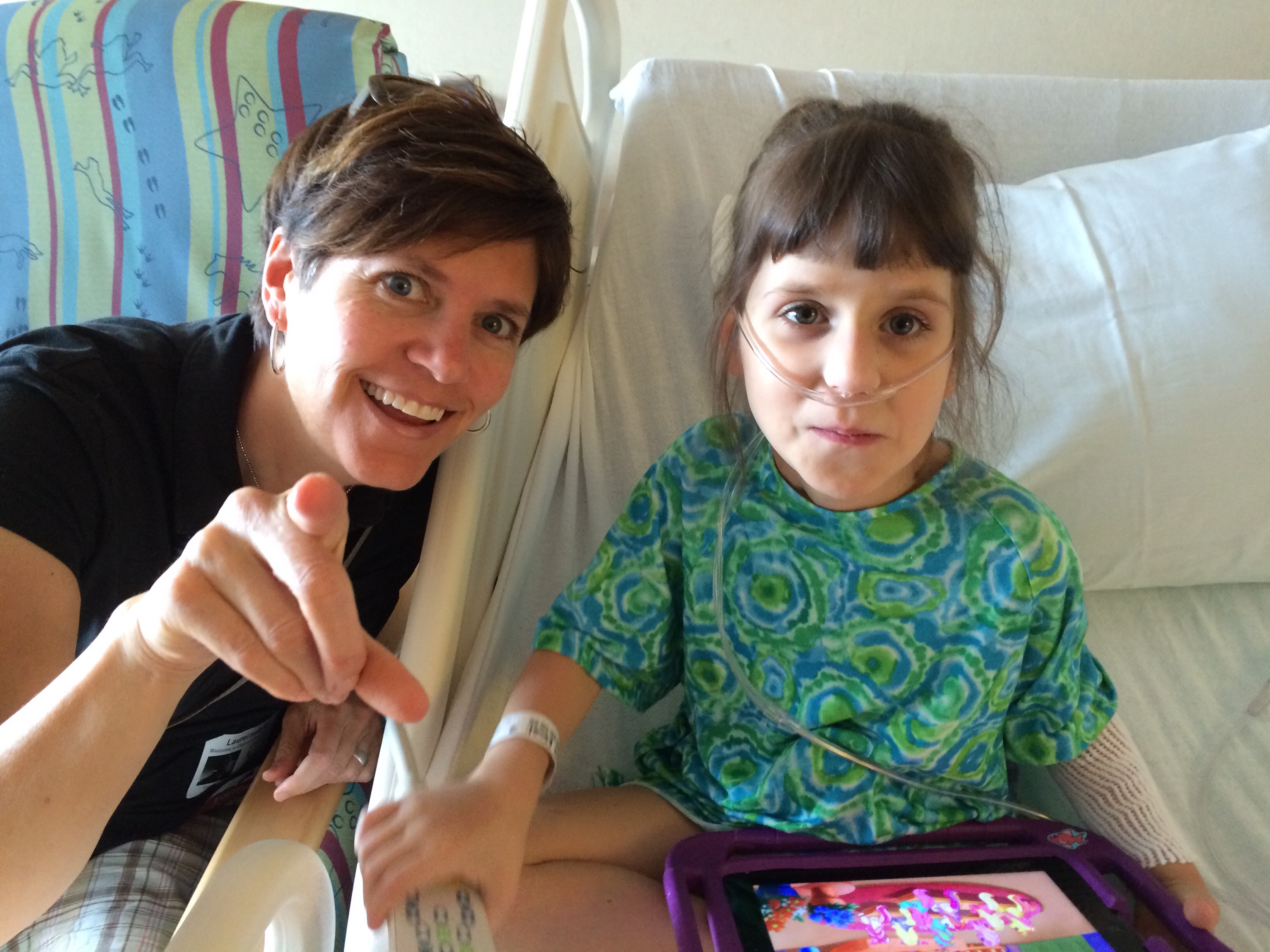 And of course aunt Karen stopped by again. 🙂 She helped out with Ella's bath.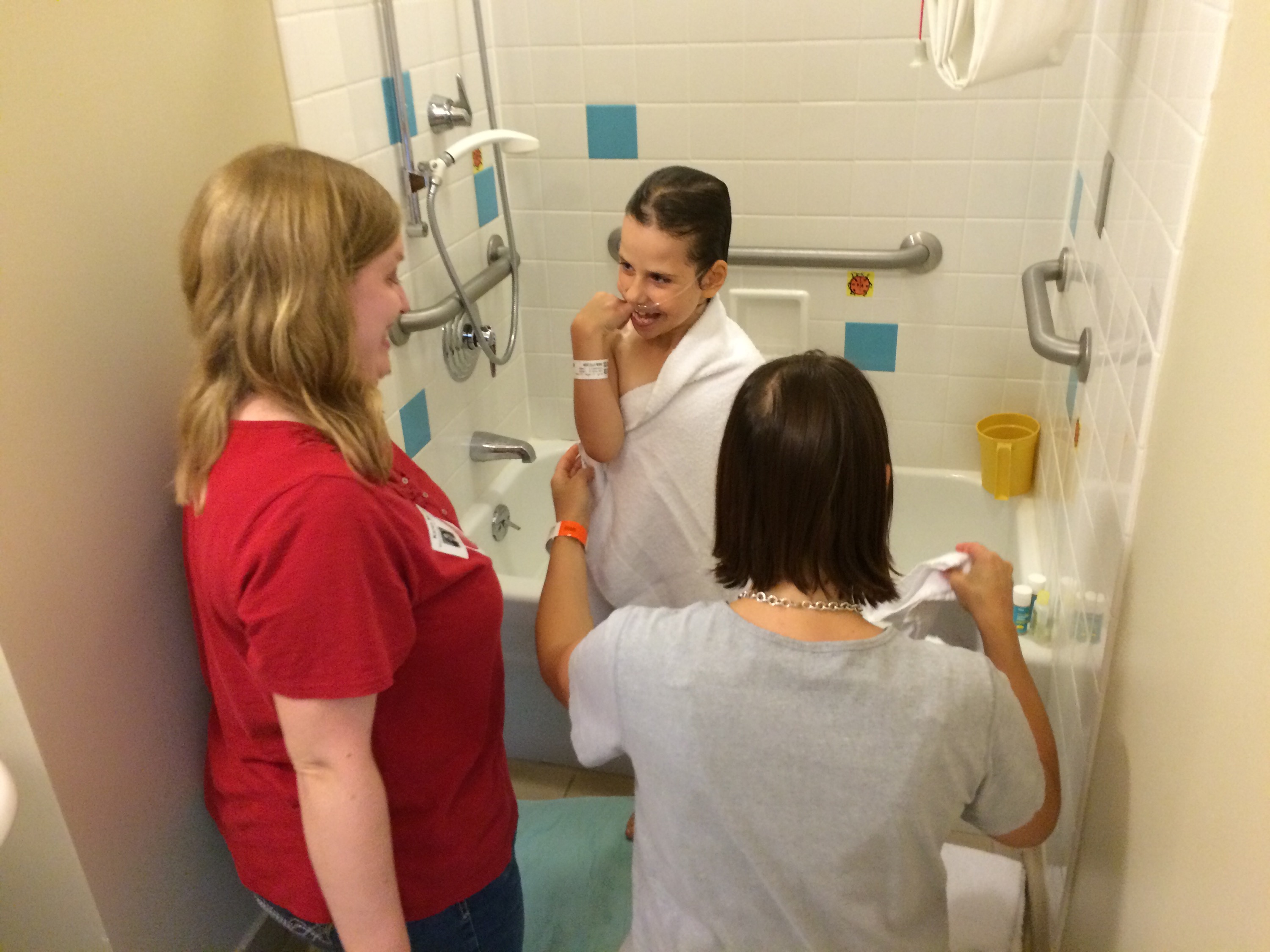 Thanks to everyone for the continued thoughts and prayers. We've appreciated all the support.