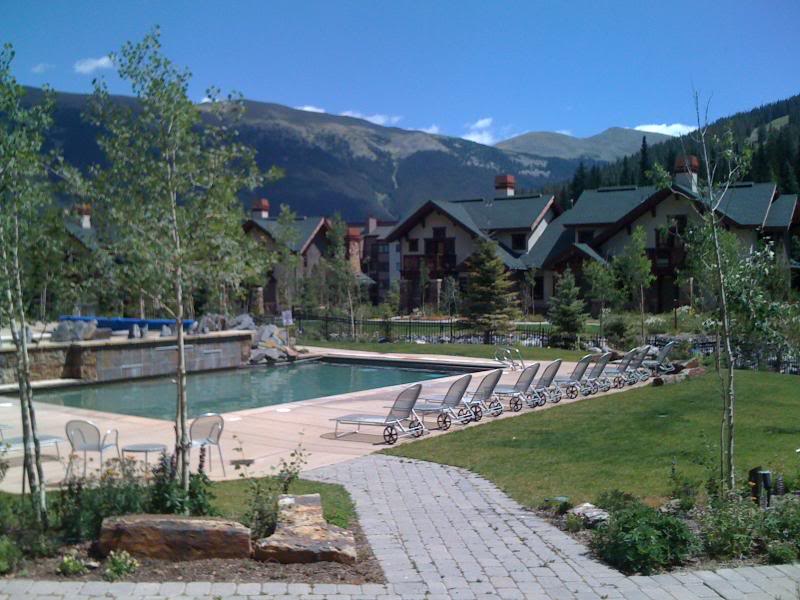 Yes, I know it must feel like it has been forever since we posted. Actually, it has felt like a long time to us too! I can't believe that it has been 2 weeks. The unfair part is that I did not warn you that we went on vacation for a week. So although it might have seemed like we were just withholding pictures of the Bun, it was simply that we were doing our best to disconnect while we had the opportunity.
One of the nurses that bonded with Ella in the NICU, affectionately called "Aunt Marla", came to Denver with her husband, Darryl, for a vacation. All of us went to the mountains for a week to relax and unwind. The weather was a bit cooler than expected for August, but it was still beautiful. Most days we did our best to simply relax, take in the fresh mountain air and enjoy the views. We did, however, play a couple of heated battles of a card game called Phase 10.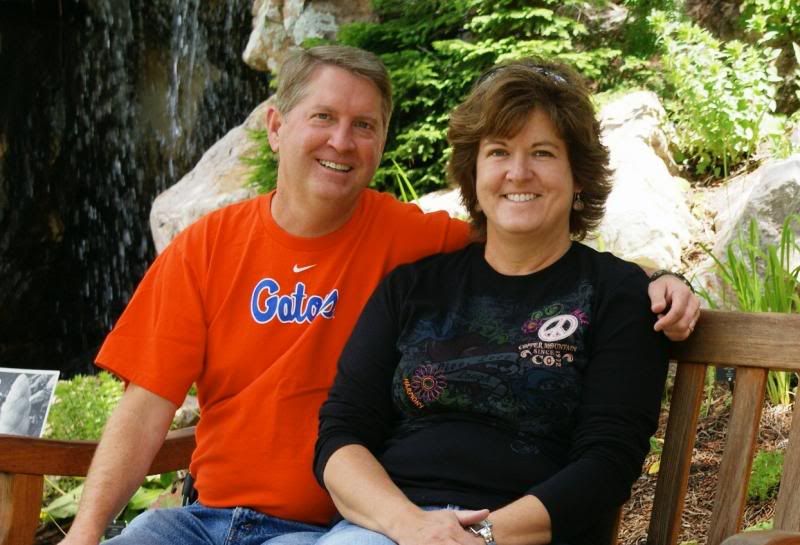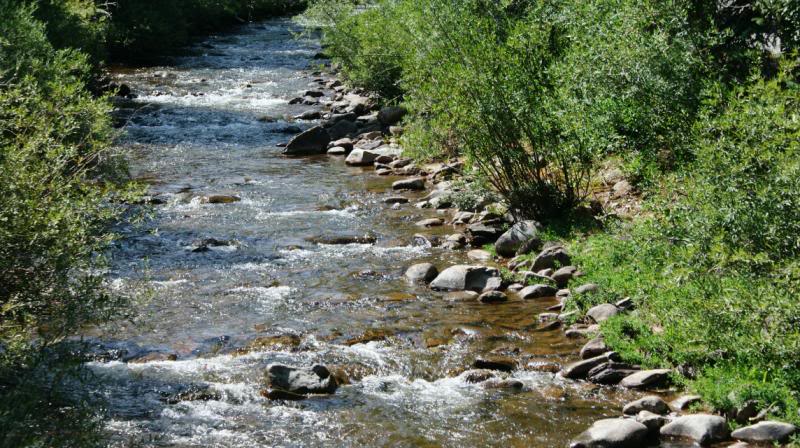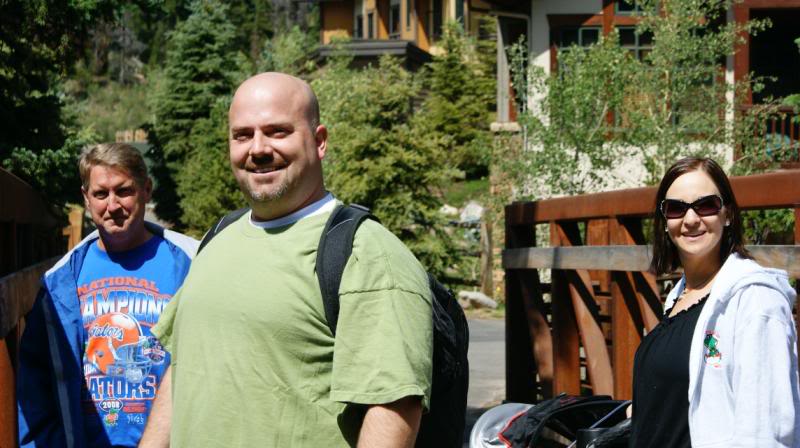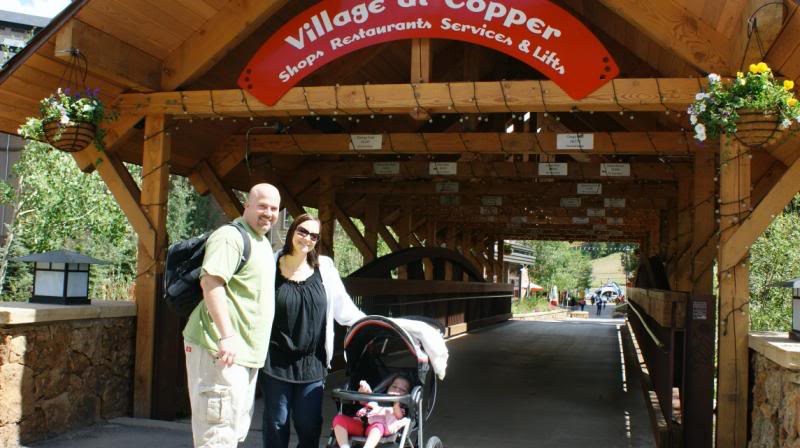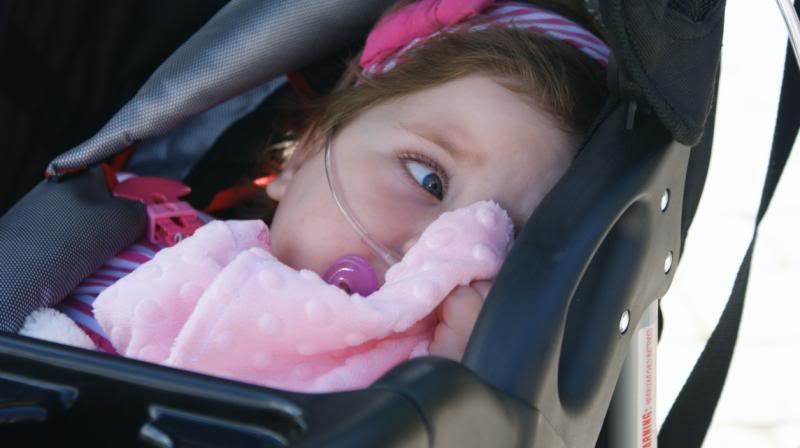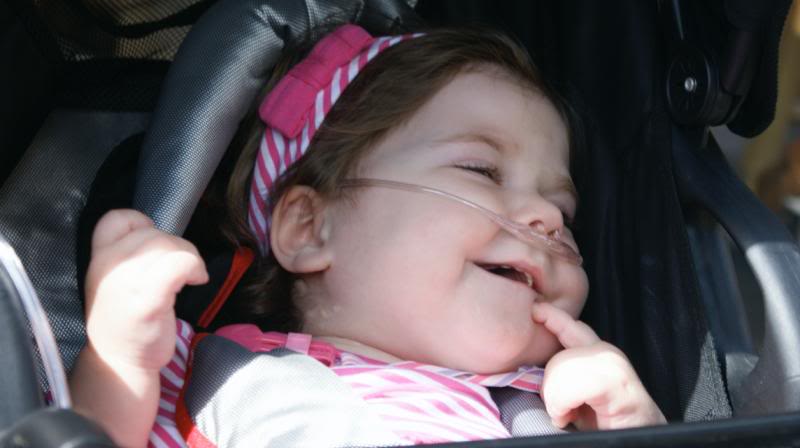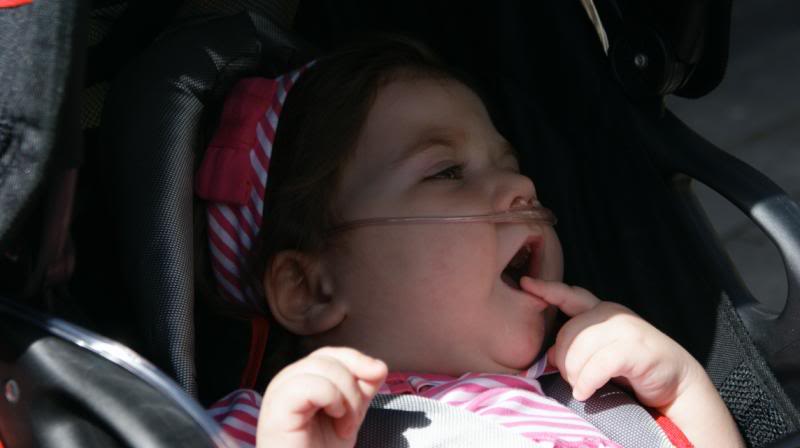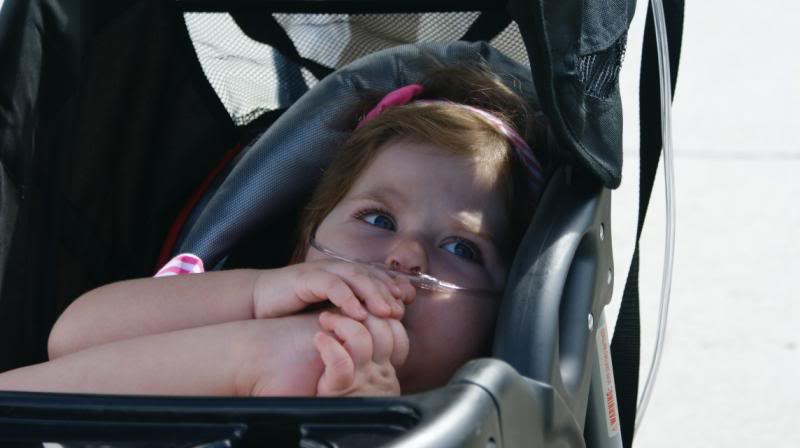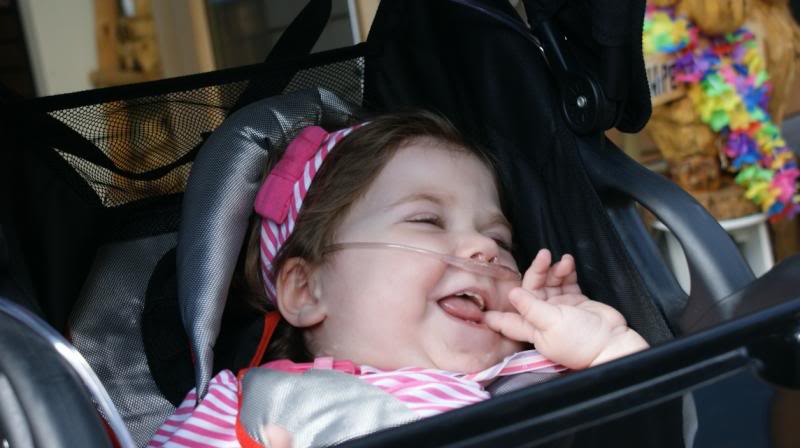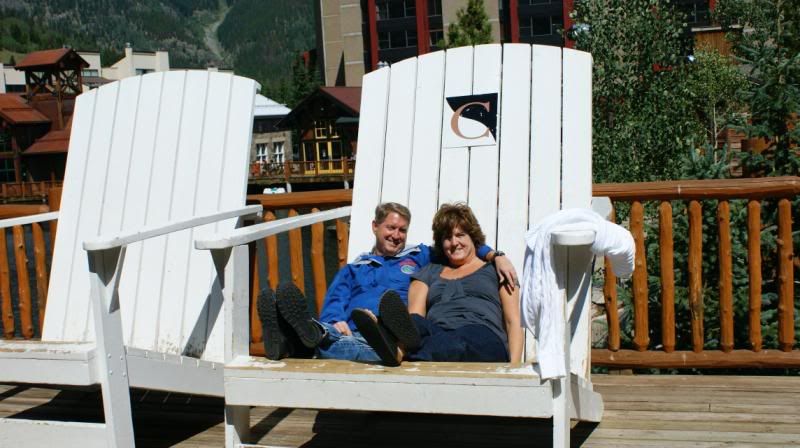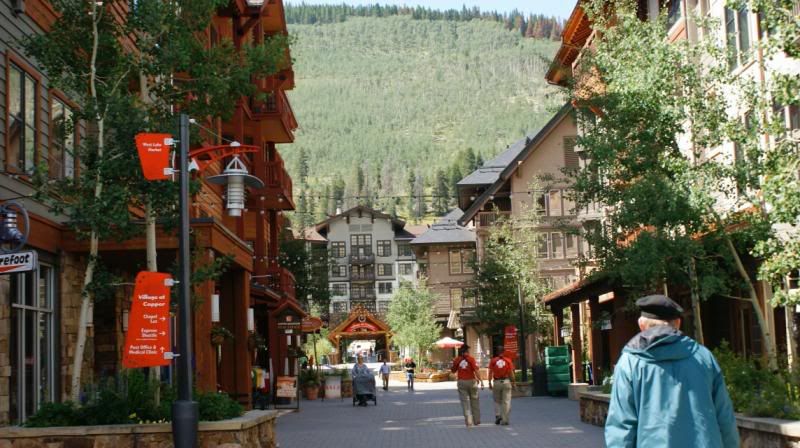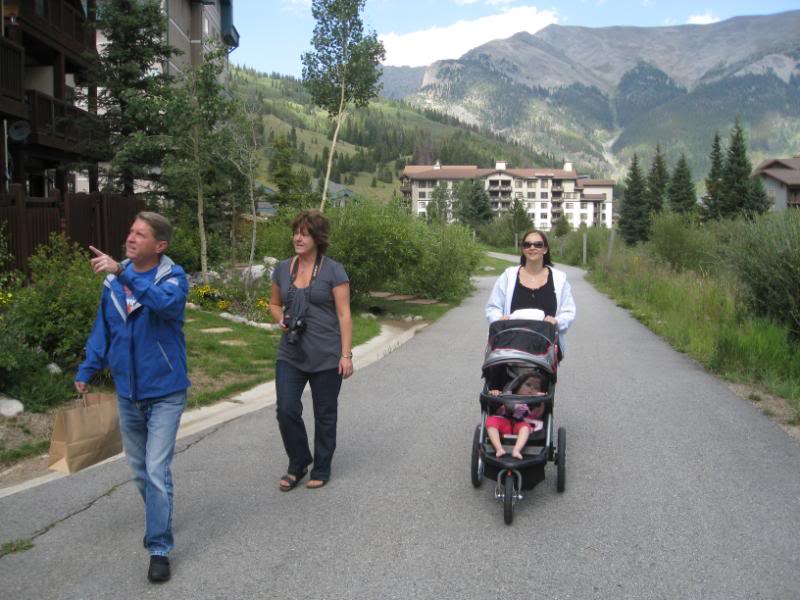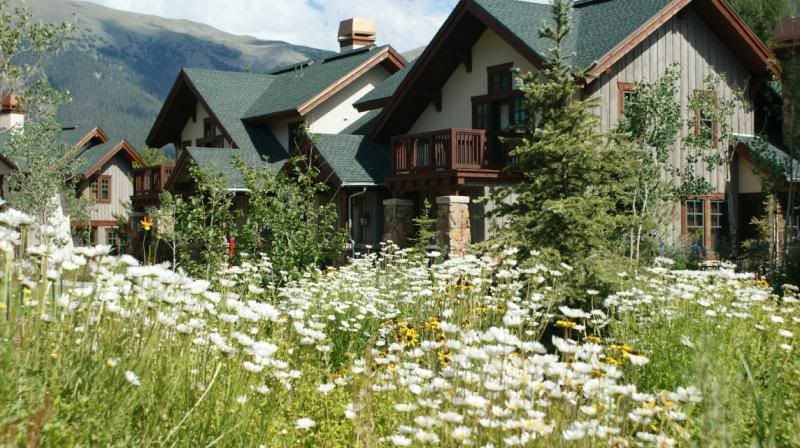 Ella did pretty well, although she was at 2 liters of O2 our first night which was a bit concerning. Fortunately, she adjusted after a few days and required 1.5 liters during the day and 750ccs at night. This is about double her O2 requirement in Denver. It's amazing how altitude can make a difference.
Also, we decided to go on a some excursions during our mountain trip. We went out to restaurants a few times for dinner. This sounds basic, but is not a normal activity with the Bun, so it felt like an excursion. Most notably, the biggest trip of the week was a drive to the Rocky Mountain National Park. It was going to be an all-day event, and since the weather was nice, it seemed like a great idea. A couple of things surfaced unexpectedly.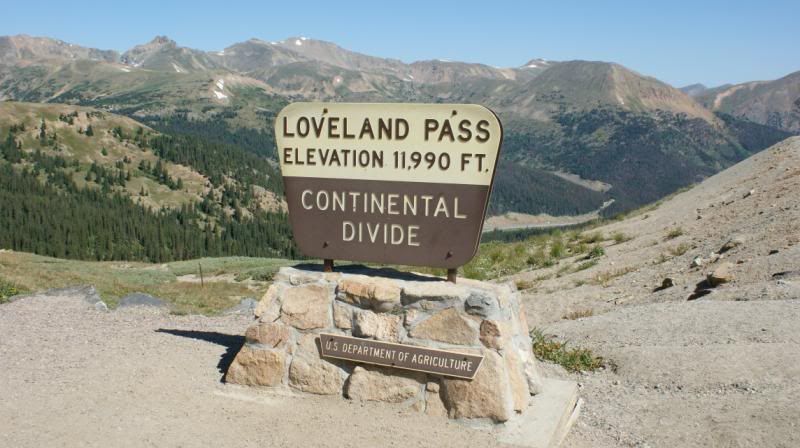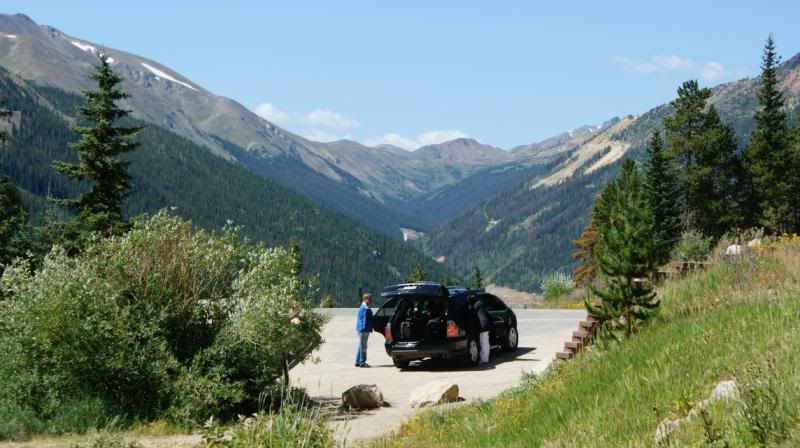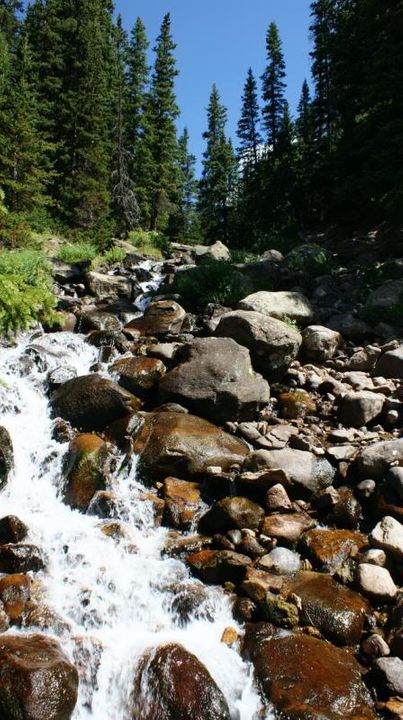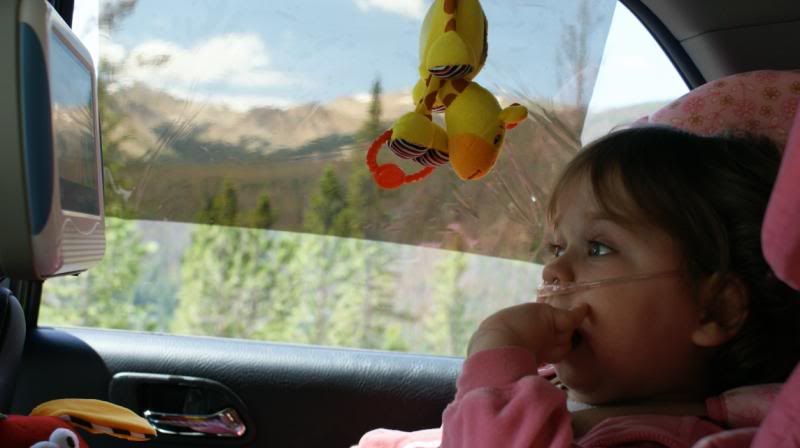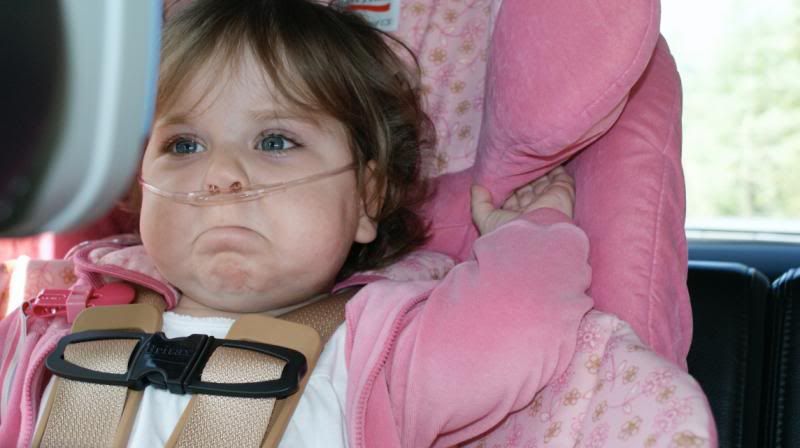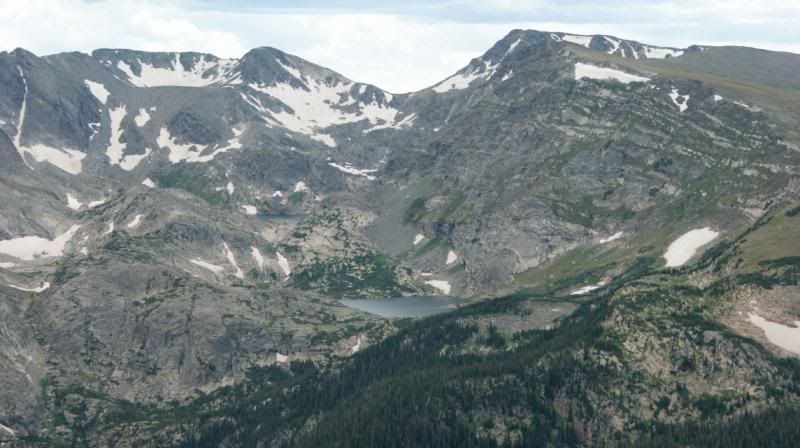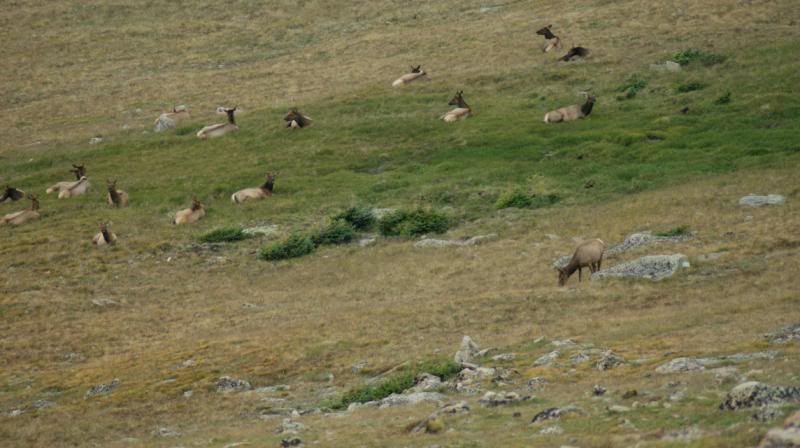 First, the views were a bit disappointing. Normally, the mountains are green and magnificent this time of year. But one thing that is under-reported is the infestation of mountain pine beetles throughout the Colorado mountains. This started several years ago with a mild infestation. We had not been in the mountains for quite some time. Now, it has taken over entire peaks. Most of what you see are brown, dead pine trees. Apparently, the pine beetles are hard to control. On top of that, most of the peaks are in national forest grounds. So the political mess of getting permission to spray on top of the cost, explains why the mountain sides are covered with dead trees. And once the trees die, there is a regulation in place that prevents them from pulling the trees for up to 7 years. This was just sad to look at and took away from the normal beauty that you see in our mountains this time of year. Bring on the snow – – at least that covers it all up!
The other unexpected occurrence was a violent explosion. And we're not talking about a volcano, but it could have masked as one. The day prior, Ella had not gone #2. So we knew that there was a high chance of that happening on the drive. However, we had never experienced anything like this event. Fortunately, we were just reaching the top of the Rocky Mountain National Park, where there were restrooms. Just before hitting the peak of the road and the parking lot, Ella let out a violent explosion. Both men in the car just about lost their cookies out the window. It smelled so bad, but we laughed and knew that Ella must be feeling better. A couple of minutes later, we parked in the handicap spot. Our guests went to get a coffee, use the restroom and look in the gift store. Josh pulled Ella out of her car seat, so we could walk her to the other side of the car to change her. This always takes two people because you have to take the oxygen tank with you too. So, he grabbed her under the armpits and began to lose balance, so he placed his hand on her diaper while walking to the other side. The pressure placed on her butt was the only thing needed to let it loose. All of a sudden, poop started flowing out of both legs and onto her socks. We were catching poop with our hands while trying to place her on the changing pad and not get it all over our car. There was so much everywhere including on her clothes, hands, feet, etc. And Ella was crying so hard, losing the color in her face, and yet the O2 tank was already at its maximum setting on 2 liters. We used about 12 pounds of baby wipes, had to disrobe her and give her a complete wipe down with baby wipes. The wind was blowing chilly air, Ella was nude in the car and we are trying our best to clean up baby poop. Once we cleaned her, ourselves and the car, I headed to the restrooms to do laundry. Fortunately, I was prepared with soap. I sat in the restroom for what seemed like an eternity and hand washed all of her clothes in the restroom sink. There was no choice, unless I wanted to throw out her outfits. Many women gave me a sympathetic look, as they washed their hands in nearby sinks using the freezing cold water (the national park does not heat any of the water). With numb hands, I walked back out to the car in a fog. Our guests had purchased us a hot latte to sip. That is a sign of true friendship. I needed that warmth as I truly felt traumatized.
Mind you, we've had plenty of blowouts. But we had never experienced one like this in the car where poop was literally going everywhere. And it might have been just as traumatic down the hill, but somehow, this happened on Trail Ridge, which is the highest road in any US National Park (12,183 feet high). We will forever have memories of this violent explosion.
We had another blowout in the car later and yet another one as we pulled up to the condo at the end of our day. Aside from poop, the road trip was great. And our guests were gracious and forgiving. We did enjoy the rest of the scenery, the ride through historic mountain towns and fantastic pizza at Beau Jo's with great 80's music playing.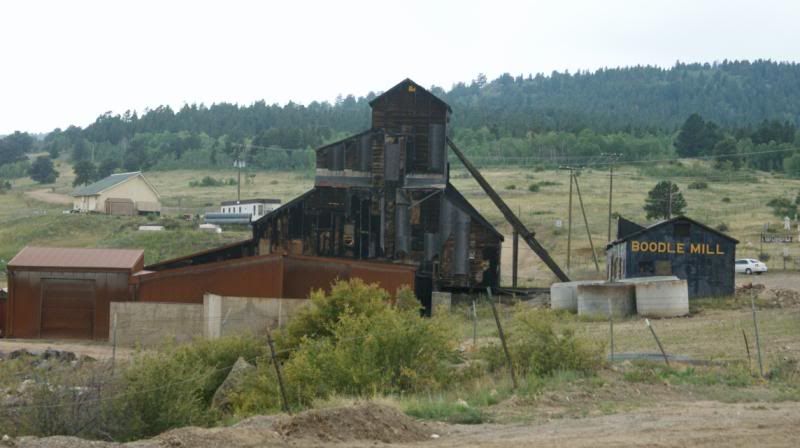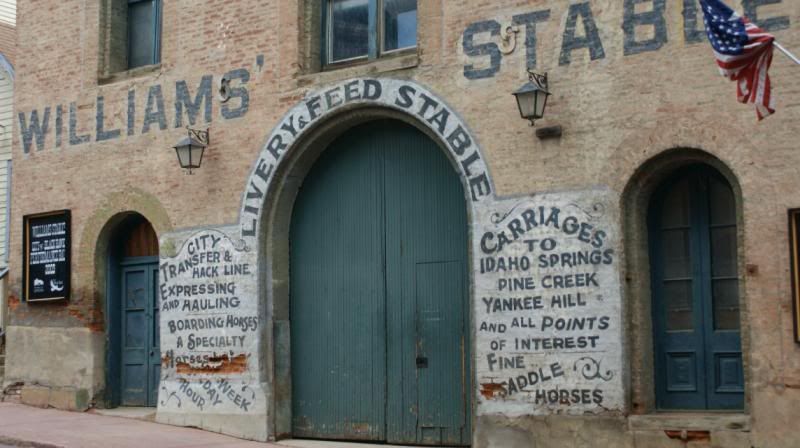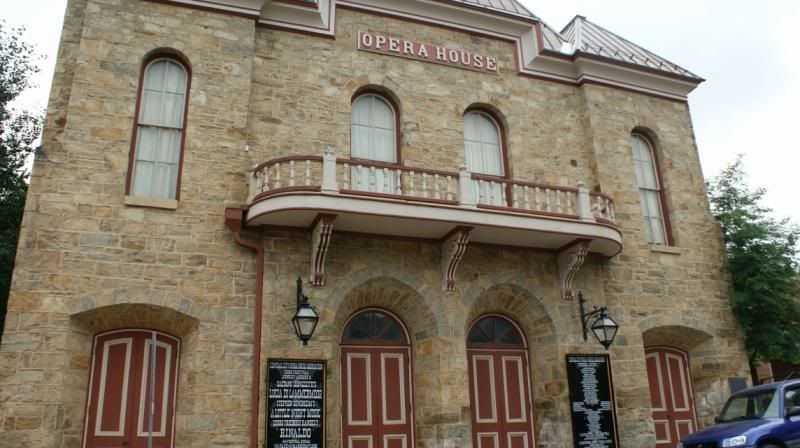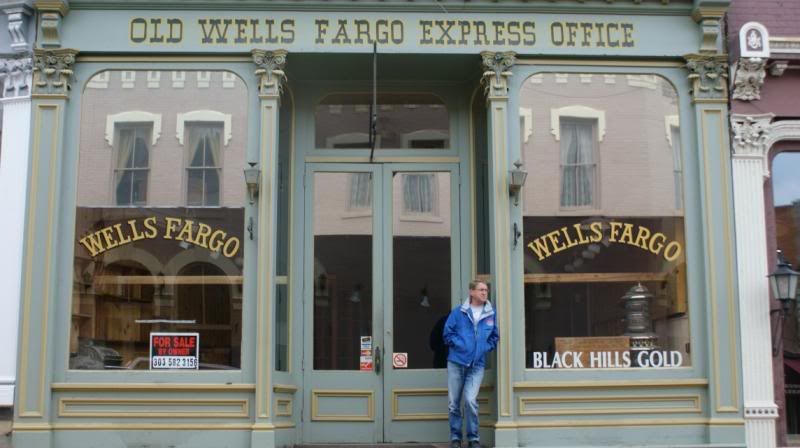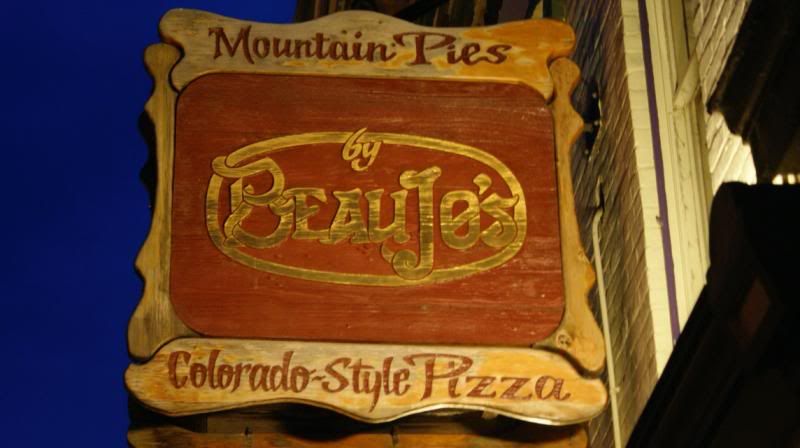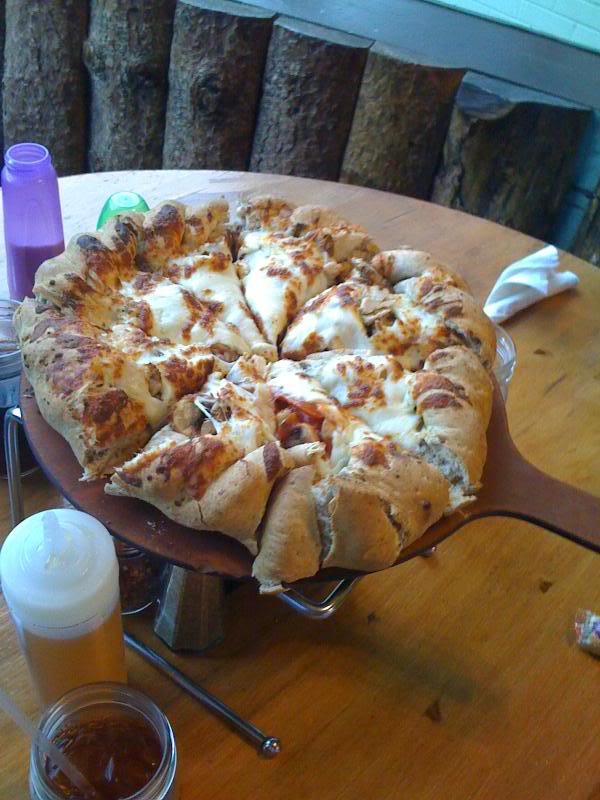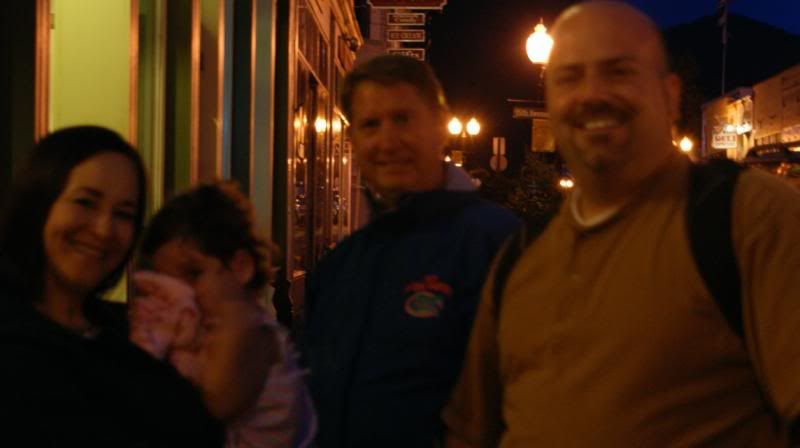 The remainder of the week, we could usually catch Aunt Marla taking pictures of flowers, Uncle Darryl relaxing with rum and coke in his hand, Josh taking a dip in the pool or me doing laundry (going on a vacation doesn't change motherhood that much!). Overall, it was just a great time.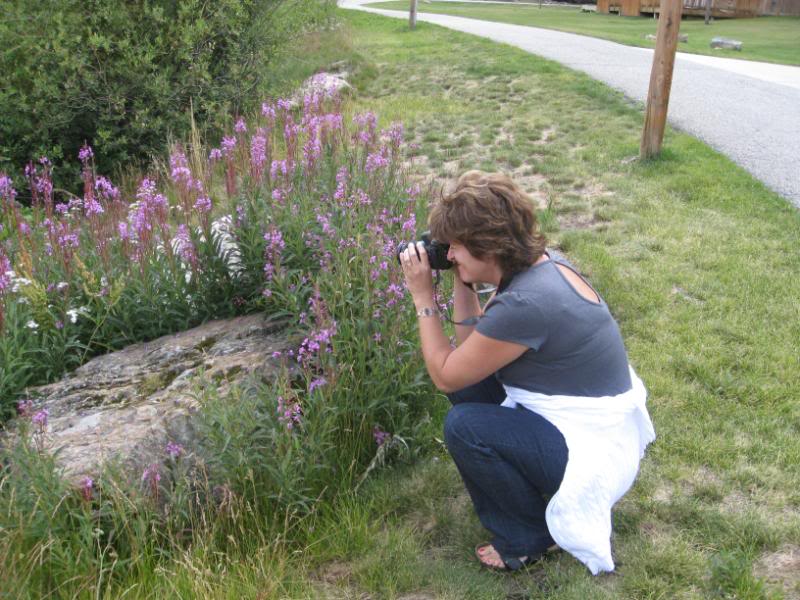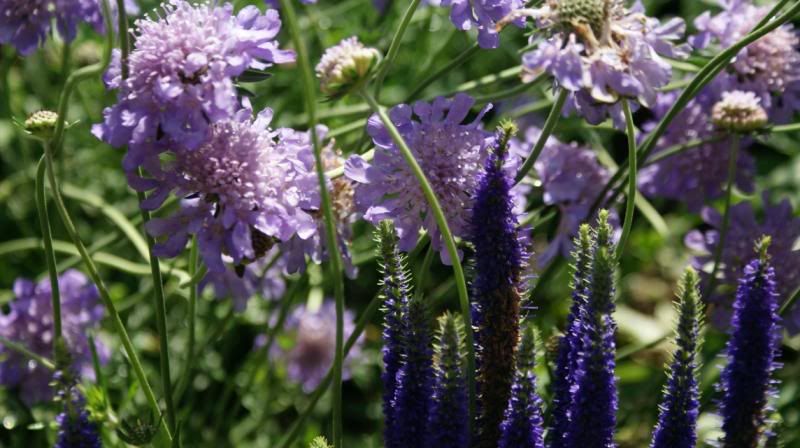 On a final note, we decided to drive home one day early, so we could take them to experience downtown Denver. We enjoyed one of our favorites for dinner, Vesta Dipping Grill. This way, they could also be much closer to the airport for their journey back to Gainesville, FL.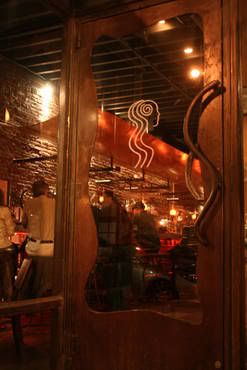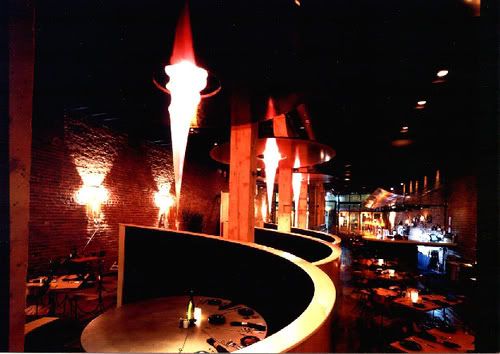 We have so many photos to share, so I think I might post some of them below and then continue to post more each day until we run out. This way, you can all have a peek at the beautiful scenery and pictures of the Bun over a few days.