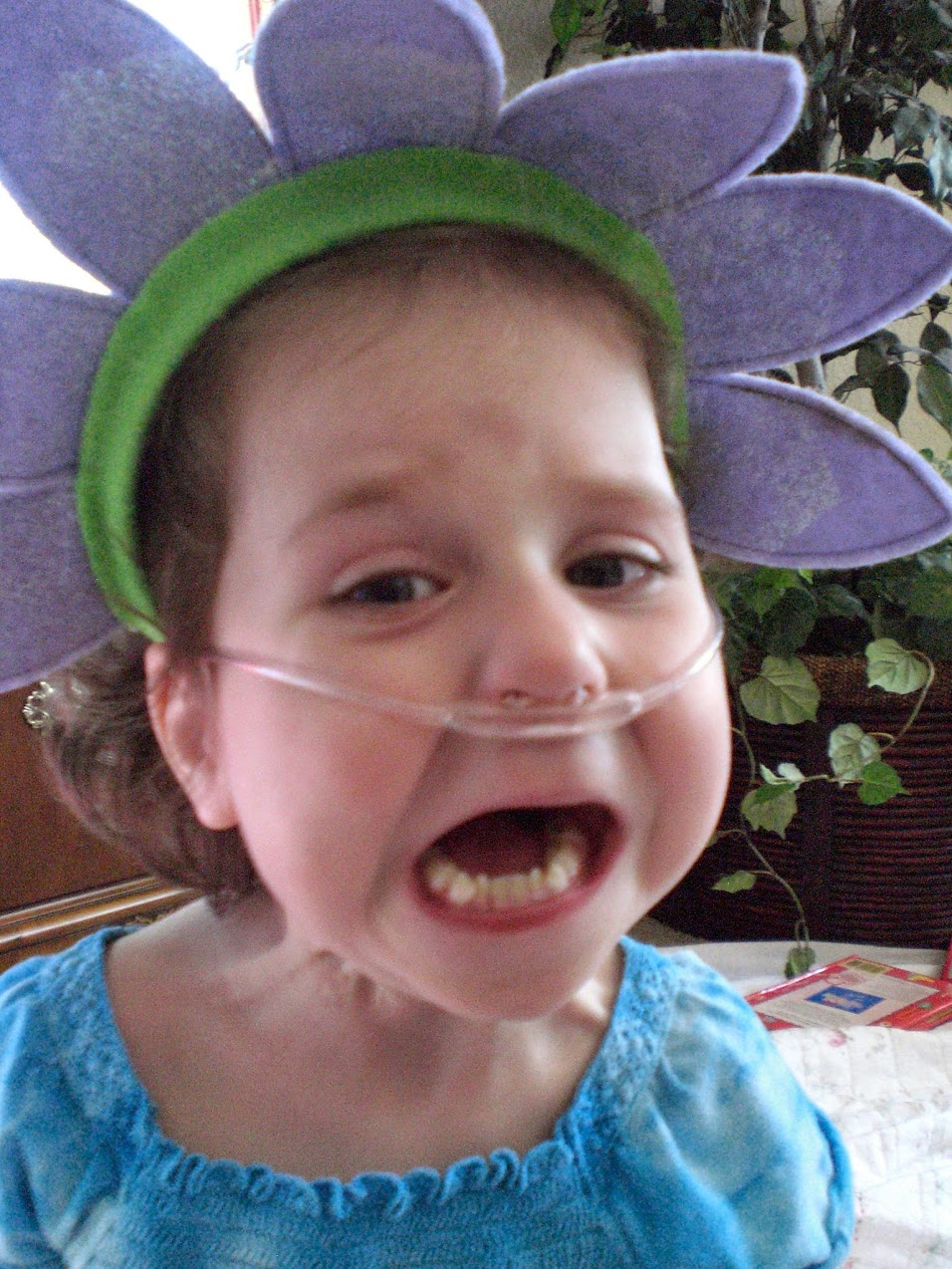 We went for the barium enema on Monday morning. I wish that was the only test we needed to diagnose Ella's intestinal issues, but it looks like 1 or more tests are likely in our future.
The test was torture. Mostly because it is not comfortable for any toddler to get an enema, but this toddler also does not understand and is tormented by ongoing medical procedures she's had in her short life. She cried and cried the whole time. Ideally, it takes maybe 5-10 minutes. Ours took nearly 30 minutes. Why? Because this is Ella and nothing ever seems to go by the book with her. So the normal barium enema did not work because she simply clamped down and tried to push this foreign object out of her butt. And along with it, the barium dye. So, then they had to get resourceful but since it was not planned, it took them awhile to come up with the idea and get all the appropriate tools they needed. They ended up using a foley catheter to place up her butt and filled the balloon with the barium dye. And of course, she is naked and screaming on the table the whole time while a stranger is holding down her legs, they are taping foreign objects into her already-tender toosh. I had to hold her arms up and she was looking at me, screaming for me to save her. She doesn't realize that I'm trying to save her by having this test done. I guess that experience summarizes a feeling that all parents have throughout this journey called parenthood: doing what you know is best for your child, their temporary comfort aside. Gee, that sounds awfully spiritual too. Maybe God deals with us the same way?
The radiologist noted that he was looking for her cecum, which is considered the beginning of the large intestine. Normally, it is on the left hand side and is easily detected. Because Ella's intestines are malrotated and did not develop normally, hers might be in a completely different location. We were looking on the right hand of the screen and watching the barium dye, but it would stop at a point. He promised to look at any prior studies of her in the computer and see if he could verify that was her cecum on the right side. Either way, he showed me how we were unable to get any dye past this particular point, which seemed a bit strange. With that in mind, he noted that this test would not preclude having the Upper GI which will send the barium through her g-tube and small intestine.
Yesterday was such a nice and warm day in Denver that I decided it was time to get outside. We walked around the outdoor mall for a bit and Ella seemed to enjoy it. Then, I pinged a good friend to see if she was up for the spontaneous get together. The good news: it worked out. I dropped off Lola to Grandpa's house for a couple of hours to play with his dogs and we met at a different outdoor mall. It was enjoyable except that Ella's diarrhea has not stopped…it's still here. So once we stopped walking around in the heat and went inside to get a soda and relax, I lifted Ella out of her stroller and it was everywhere! That meant a 10-15 minute trip to the public restroom to clean her and the stroller, change clothes, soak/scrub stains from clothes. Then later, Josh and I met up to have some time outside as a family (he was already out and about too). Later, it happened two more times. So although I enjoyed being out of the house, I definitely paid the price by dealing with diarrhea on the run (pun intended). It was even more messy and unpleasant to deal with since I didn't have all my tools with me.
So instead of going outside today and smelling the flowers, we are staying inside and pretending to be flowers (this cute headband was a gift from Aunt Marla, one of her favorite nurses in the NICU).
Psalm 103:13 (NIV)
As a father has compassion on his children,
so the LORD has compassion on those who fear him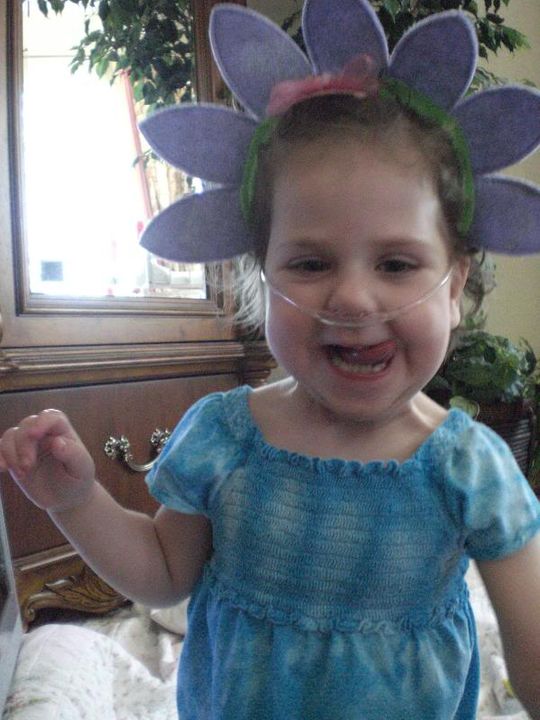 The Bun watching videos
Ella being a goofball
The Bun playing with her baby
Ella smiling at the hippo that Maeve gifted recently