I am really tired, so I'm going to try and make this short and sweet.
Ella went to sleep around 11pm last night. By the time I went to bed, it was 12:30am. So I was a little more than bummed when Ella decided to wake up at 6am. Did she really just want to make sure that she could meet the surgery team for rounds this morning?!? It is predominately boys and she tends to like guys better. I'm not sure, but as I was brewing coffee in my hospital room and trying to regain my senses, I had to shake my head at the crazy monkey. Most nights she is up partying and this morning, she wanted to see the sun rise!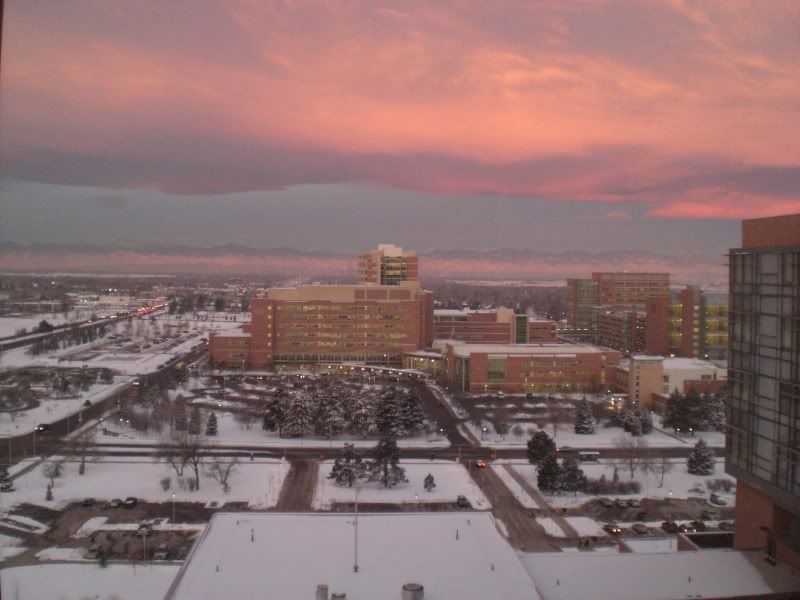 We had a chest xray this morning and compared it to the one taken right after surgery. After surgery, the area of surgery in her chest was empty and black on the xray. This morning, the area of her chest where the colon was removed has now filled with fluid. This is a normal response on the part of the body. However clinically, she is doing fine and so they are not making any treatment plans for it. Her breathing is not labored breathing and she is not requiring more oxygen. From a fluid standpoint, she is a little positive but is maintaining fine. The last dose of Lasix was Monday.
Sure enough, Ella needed a nap today since she was such an early bird. I love watching her sleep.