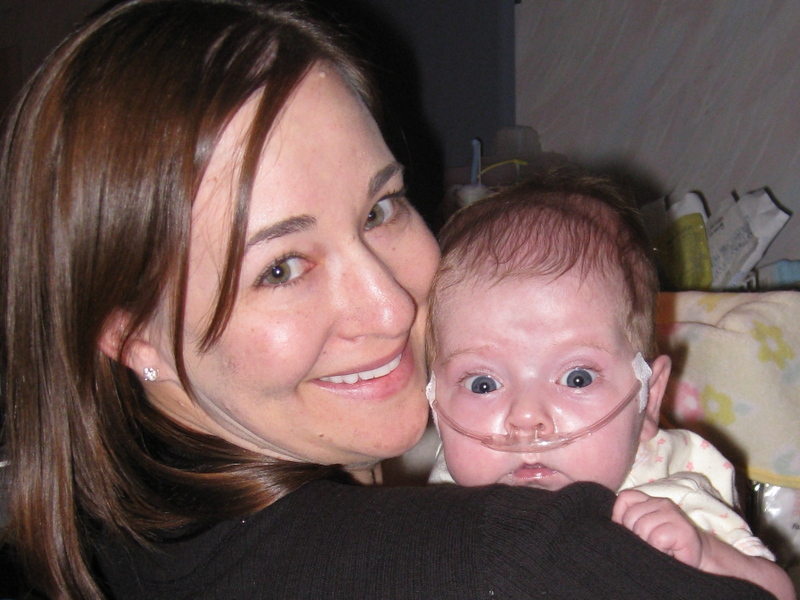 Our girl didn't have a fever all day and she looks good clinically. Her numbers seem to be going in the right direction as well.
Dr. Kays wants to see her maintain this stability over a couple days before he makes any changes. He's also ordered a CT scan to evaluate the current state of her SVC. If you recall, her superior vena cava collapsed after being removed from ECMO and this contributed to her overall fluid issue. The idea now is to asses the current state of her SVC and decide if any action needs to be taken to help her move forward.
The procedure is scheduled for tomorrow or Thursday, but we're hoping for tomorrow because Tina will be off work and with Ella. The Bun isn't a big fan of any kind of medical field trips and it's best if someone who knows her can be there. We're not sure if a core nurse will be available on Thursday, so tomorrow is our best bet.
Earlier today Tina and I did a little BBQ with a family we met in the NICU. It was a beautiful day here in Gainesville, a little windy, but great for being outside and playing some touch football with the boys. The weather is supposed to change though: 40 degrees for the high tomorrow and 20 for the low. Sounds a bit more like Colorado than Gainesville, and I'm looking forward to it.
Tina and I are doing OK these days. I think the idea that was posed a couple weeks ago about taking Ella home "soon" has made the current rate of things even feel slower. At this time we don't know when she'll be discharged. Maybe in a few weeks, but only if Ella behaves herself. If history is any indicator though, it could still be awhile.
It's really tough to think that way, because selfishly we want her home now. Our only peace at this time comes from trusting in our Lord's perfect timing. We know He's there and in total control of the situation.
My flesh constantly wants to convince me otherwise, and does not want me to let go, and in recent weeks this has intensified. On some occasions I've been able to convince myself that it's going to be OK, only because a core nurse is taking care of Ella.
Tonight at dinner, the Lord reminded me that He is there with my girl ALL THE TIME. Hmmm….OK…so knowing that the Creator of the universe is at my girl's bedside constantly I think I can trust Him and find peace in that (heh).
You would think considering all that we've been thorough, I would know not to get anxious in the things I cannot control, but even in these things that are less critical to my girl's health, I can tend to get worked up.
The bottom line is the only way I have been able to consistently overcome any anxiety is by drawing close to Jesus through His Word and in prayer. This is true in all life situations and is what our Lord desires of us as well: a personal relationship with Him. He's always there for us, we just need to be obedient.
Matthew 6:25
Therefore I tell you, do not worry about your life, what you will eat or drink; or about your body, what you will wear. Is not life more important than food, and the body more important than clothes?
Matthew 6:33-34
But seek first his kingdom and his righteousness, and all these things will be given to you as well. Therefore do not worry about tomorrow, for tomorrow will worry about itself. Each day has enough trouble of its own.