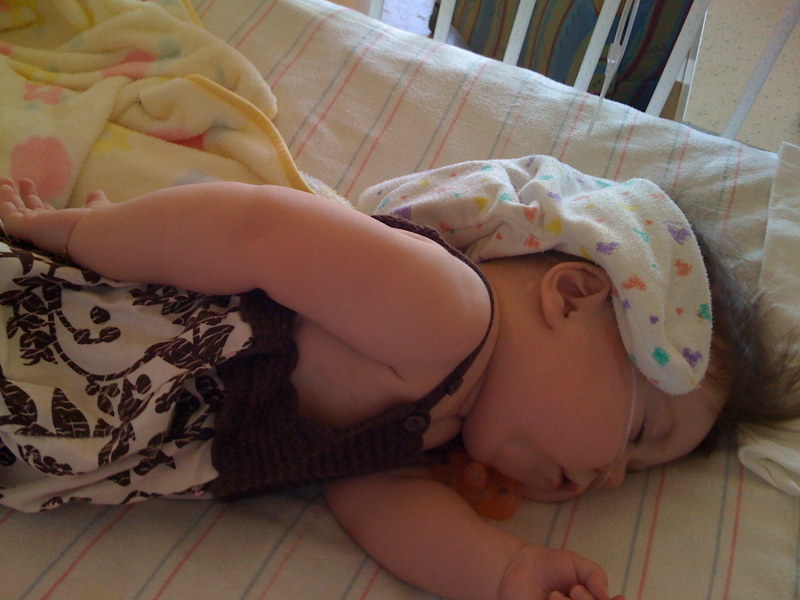 Ella's heart is still racing, but she seems to be behaving more like herself.
Dr. Abman advised on rounds this morning. For now, we are leaving the Captopril and Aldactazide the same. He wants to decrease her Sildenafil dose slowly over the coming days. He thinks that the combination of meds might be impacting her heart rate.
Also, they gave her another round of Bumex this afternoon. Her urine output was favorable and she started to seem more comfortable.
We are hopeful that we can go home this week, as today marks 4 weeks in the hospital.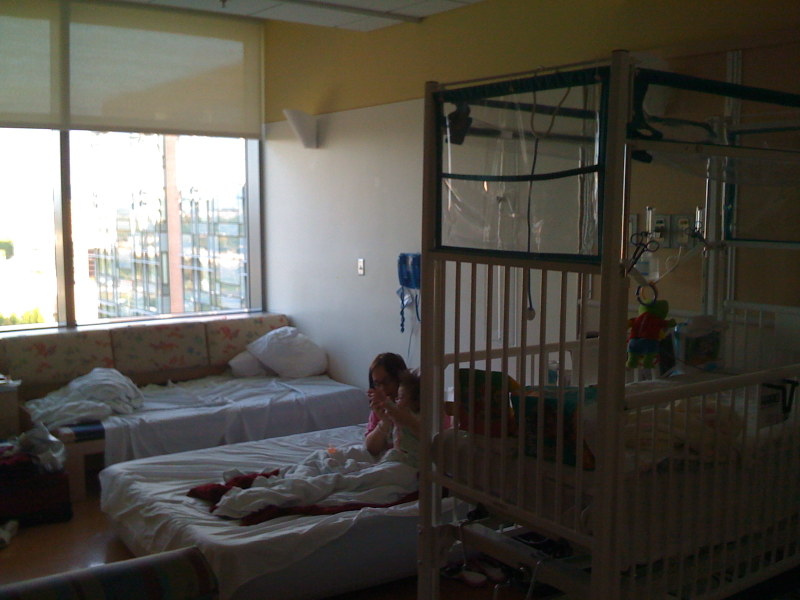 On another note, we've shared about our heart in waiting on the Lord for direction in our lives. It seems like one week ago, things started to become clear. Prayers were answered in obvious, remarkable ways and now it is time to share.
As you know, our rental home in SE Aurora has been sitting vacant for 4 months. We were so blessed last year while we were in Florida to have this amazing family rent and take care of our home. We were hoping for another family to occupy it and have been waiting and waiting and waiting. Finally, we thought that maybe the house was not renting for another reason. We knew deep down what it might be, but have been resisting the idea: moving back into our home.
We asked for clear guidance from Him as we placed our townhome (our primary residence) on the rental market. Within one week, we have a signed lease. Yikes. We are so happy that He answered our prayers and has made it clear what He wants us to do.
Many of you have asked if there is any way that you can help us. If you are local in Denver, we NEED your help. Otherwise, we are literally not sure how to make it all happen. Our new renters want to move into our townhome fairly quickly. Our move date is Saturday, October 11th. We have hired professional movers for the move day, but could really use help packing our belongings for the truck. If you are interested in helping out over the next few weeks, please use the "Contact Us" feature on the site. Once we have the details, we will send an email to all those that are interested in helping.
Along with moving into our home, we have been praying about direction for me. The Lord worked on my heart the last few months. I began to realize that I really enjoy taking care of Ella; I just need more balance in my life. As a couple, we need more balance in our lives. It would be nice to have date nights now and again. Also, we would like to attend church (we can't take Ella due to her medically-fragile state).
So, we have been asking Him to provide guidance and direction. Did He want me to continue to stay home with Ella full time for a longer season? or did He have something else in mind? I have been in discussions with a company since early July. Interestingly enough, they found me through a business associate and pursued me. From the very beginning, Josh and I both felt that His hand was moving. But we knew that if it was the right thing to do and it was from Him, He would make it clear and work out all the details. Just a few weeks ago, it seemed like the opportunity died. I took that as a sign that He had something better for me. Then within the last week, they made me a great offer. From the beginning, I explained my situation with Ella and that I would not be able to start right away since we would need to find the perfect nanny for her (and now, we have to move). They are willing to work with me on the timing. Things will be finalized this upcoming week, but it looks like I will be starting 7 weeks from now.
So between the clarity on moving back into our house as well as my new job opportunity, life seems to be moving fast. Our goals in the next few weeks: move back into our home and find the perfect nanny for Ella. On that note, we want a live-in nanny for Ella. This way, we can leverage the space in our house as part of the compensation (nanny can have a private bedroom and bath). We really want someone that can become part of our family; someone that wants to love Ella. Seeing how His hand has moved over the last several weeks, we trust that He is going to provide just the right person.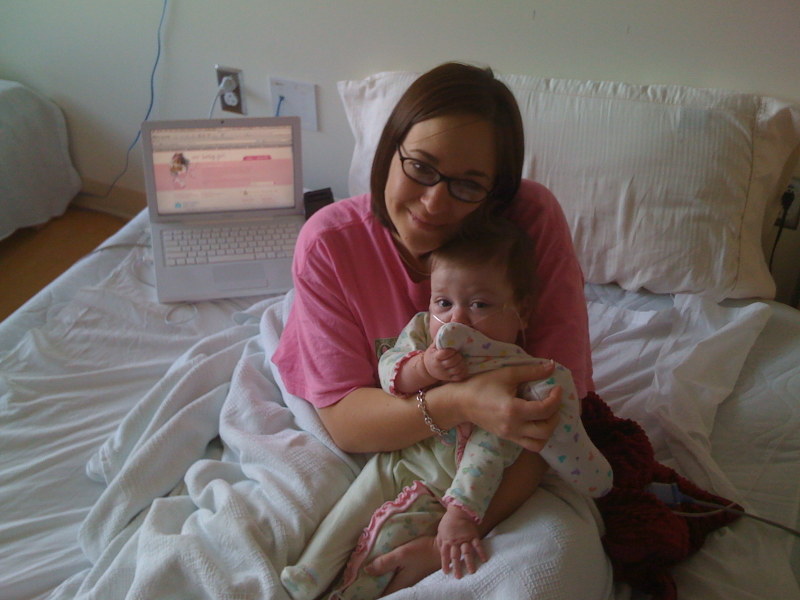 Please join us in praying for Ella's comfort and continued healing. Also, that the doctors would figure out just the right doses of medications for her. Moreover, that He would provide the resources and help to make this move over the next few weeks possible. Finally, that He would place the perfect live-in nanny for Ella directly in our path.
We praise Him and thank Him for where He has brought us. Although the past few months felt like an eternity, praying day after day for direction, it seems that things are lining up. The best part is that it is His timing and His direction. So although we have fears about how all of this is supposed to work, we cling tight to His promises.
Matthew 6:25-34
"Therefore I tell you, do not worry about your life, what you will eat or drink; or about your body, what you will wear. Is not life more important than food, and the body more important than clothes? Look at the birds of the air; they do not sow or reap or store away in barns, and yet your heavenly Father feeds them. Are you not much more valuable than they? Can any one of you by worrying add a single hour to your life?
"And why do you worry about clothes? See how the flowers of the field grow. They do not labor or spin. Yet I tell you that not even Solomon in all his splendor was dressed like one of these. If that is how God clothes the grass of the field, which is here today and tomorrow is thrown into the fire, will he not much more clothe you—you of little faith? So do not worry, saying, 'What shall we eat?' or 'What shall we drink?' or 'What shall we wear?' For the pagans run after all these things, and your heavenly Father knows that you need them. But seek first his kingdom and his righteousness, and all these things will be given to you as well. Therefore do not worry about tomorrow, for tomorrow will worry about itself. Each day has enough trouble of its own.