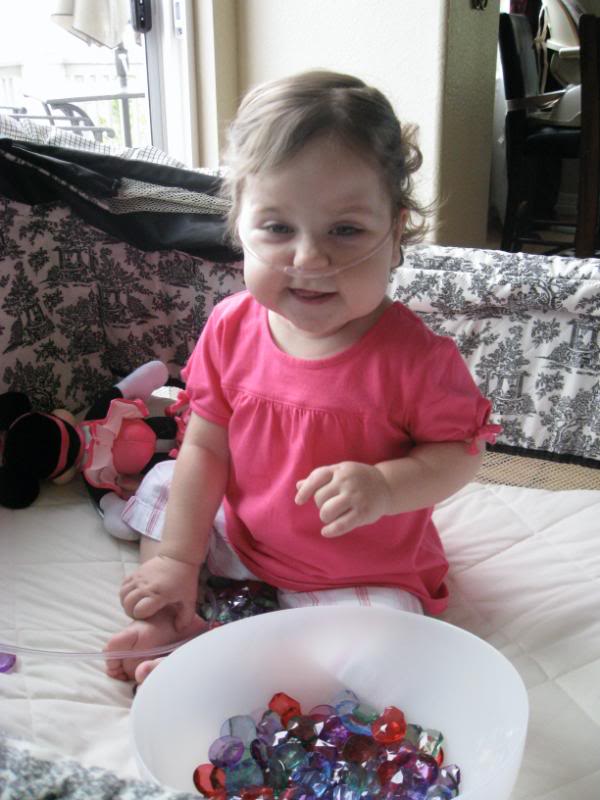 Ella had both OT and PT today. She was a bit cranky during both sessions, but each therapist was able to get a little bit done.
I didn't mention it in the last post, but Ella passed out last night. All the color left her face and she arched her back and passed out. It took about 10-20 seconds. That is the first time that she has passed out in a handful of weeks, since her meds were increased. We're on the lookout for other clinical symptoms that might indicate fluid retention.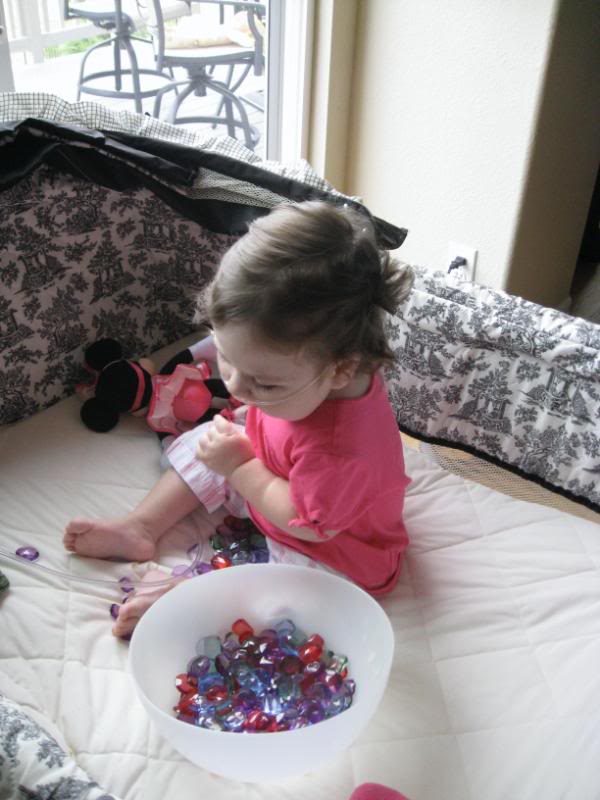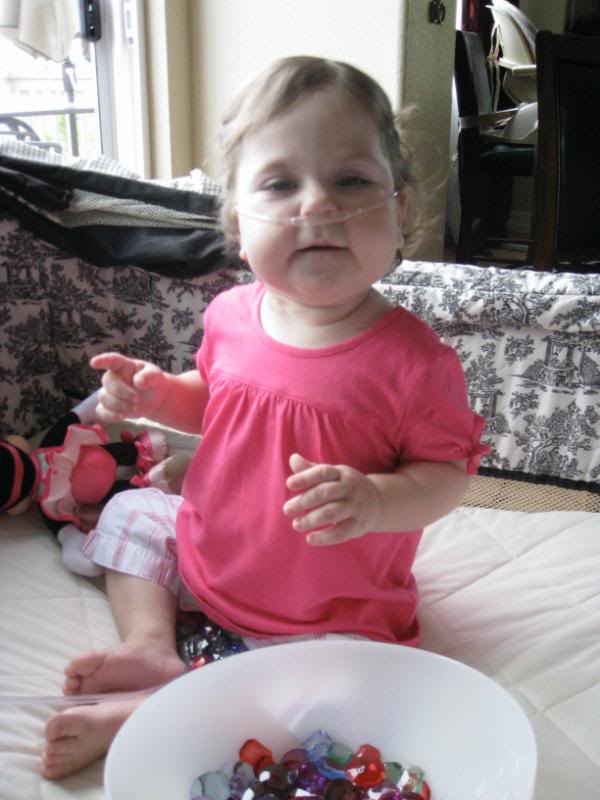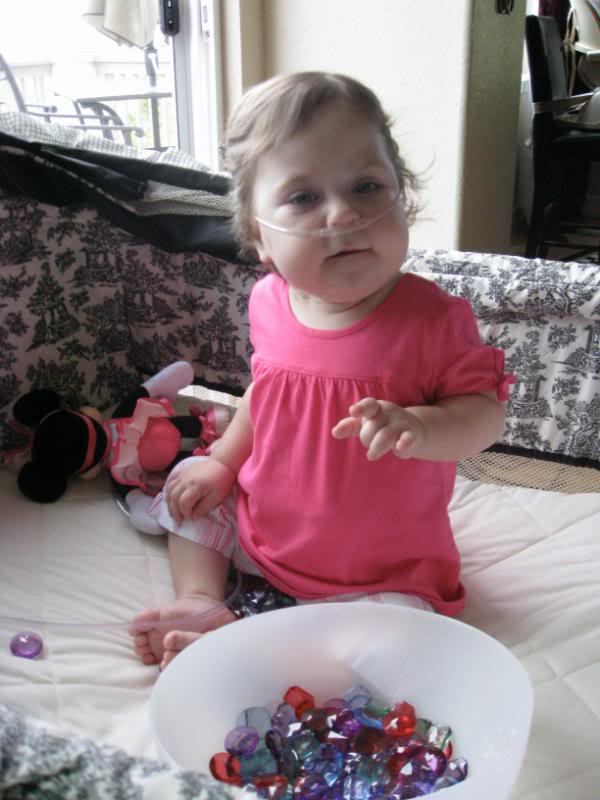 Ella has shown a bit of weight gain, but it has been steady over the past few weeks, so we're not convinced it is from fluid. As of this morning, she is up to 11.49 kilos or 25.27 pounds. So she's gained 1 pound since we increased her meds. The signs can be so subtle and happen over time, so we're just trying to pay real close attention.
In anticipation of Ella's birthday, we wanted to get her a baby doll – her first one. I looked and looked at stores, but could not find one that was going to work. Then I remembered that I still have a box of my baby dolls. I had some specifics that I wanted and Grandma West decided to help make it happen. Today, she started getting the baby ready by cleaning her body and hair. Then, putting her hair in pony tails and decorating with ribbons. The main idea that I wanted to make sure of: that we could make the baby doll have a scar and g-tube just like Ella. We'll have to take pictures of the final product, but the pictures above show Grandma West in action!
And of course, the Bun in action too…