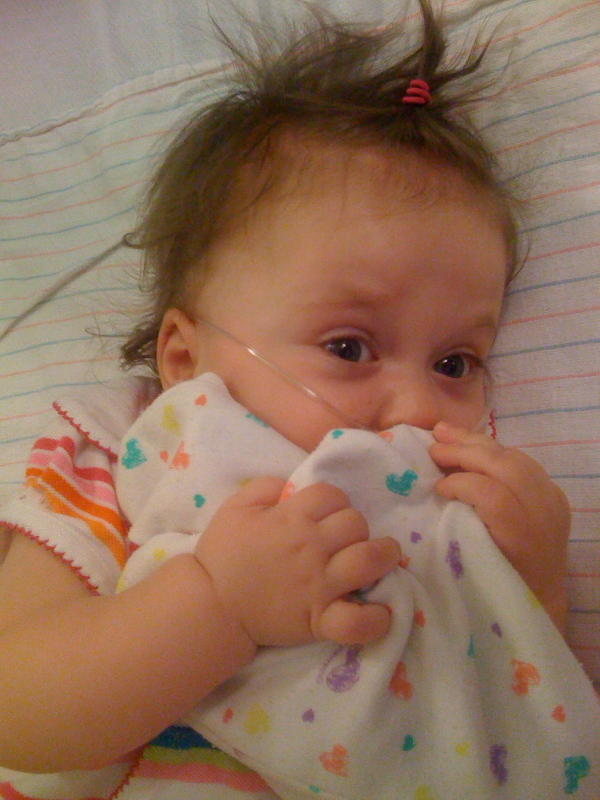 Ella slept well last night. Aside from the interruptions from nurses, she did pretty good.
The nurses came in to continue checking her blood pressure. The diastolic pressure remained low and they were concerned, so they kept coming in to check it. The pressure was still low by the morning. They kept getting different cuffs, trying to get it manually versus the machines – – anything to try and get a better reading. By mid-morning, the docs decided to go back to her dose of captopril to 1mg per kilo, three times per day. This seems to be more of what she can tolerate. Although today, her blood pressure remained low despite the reduction in the medication.
The plan is to let her blood pressures stabilize over the next couple of days. Once they are stable, see what level of oxygen she is using (right now, 1.5 liters down to 1 liter, based on Ella's comfort). We know that Ella can be stable on less oxygen, so we think she might still be fluid overloaded.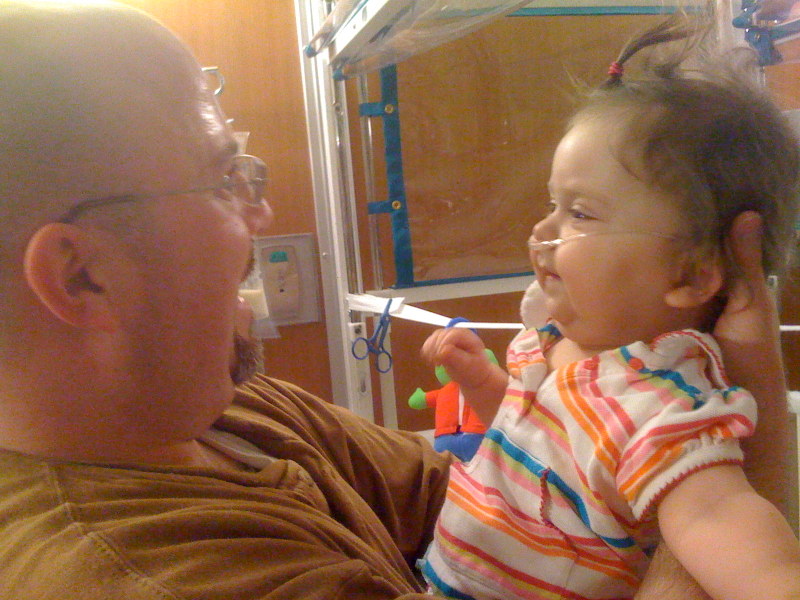 Once her diastolic blood pressure in her heart reduces, then we can discuss if we want to give her a dose of Bumex or IV Lasix. As always, we will be watching all the clinical signs to make sure that she responds favorably (behavior, retching, drinking orally, heart rate, breaths per minute, overall comfort).
We talked with Dr. Fagan about the SVC procedure. We think it might be something we want to try at some point, but we would like to try and treat her condition with medicines for now.
Ella is tolerating the new feeds really well. At 4:30pm, they increased the caloric density and we are up to 26k/cal. This is great news…because they warned if they did not get her to take food, we would need an NJ tube. I'm so thankful about not needing the NJ tube – – Praise God!
Josh volunteered to sleep at the hospital with Ella tonight, so I could have some uninterrupted sleep. So I am going to end this quickly, so I can get my rest in. 😉