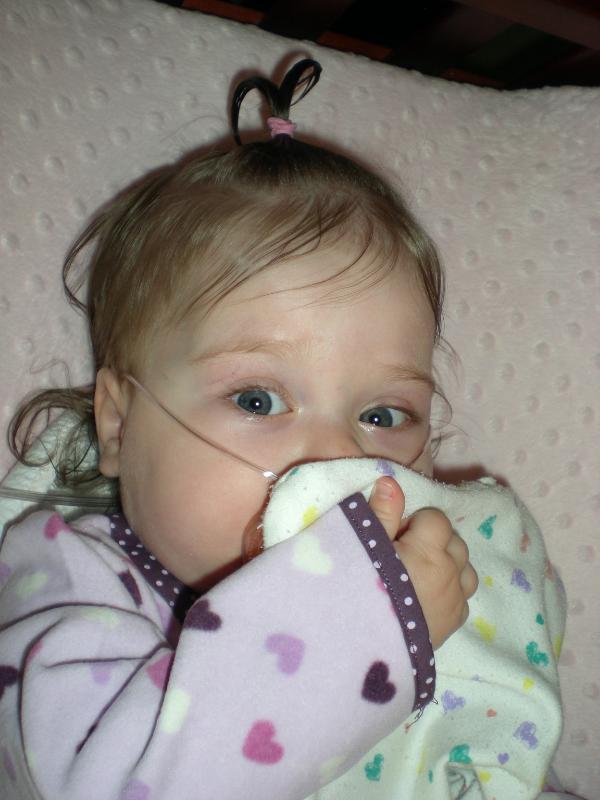 There was no therapy appointments today; Ella and Kelly just hung out together.
Kelly was actually not feeling great, so it was low-key and she did not push Ella too much. Probably the biggest change in the last 3 days is Ella's feeding regiment. We started on Saturday, tested it more on Sunday and today was another full day of moving towards bolus feeds. This simply means that we can use a syringe to place a large amount of food all at once into Ella through her g-tube.
Since she had her most recent surgery on Sept 3rd, we have not been able to bolus feed. She has been attached to a food pump and food bag on a continuous drip. Yes, it makes it tough to be mobile with her, even just to put her in a chair or have her lay on her belly and do physical therapy.
Being stuck to a food pump as well as oxygen is very inconvenient. At this point, I had just accepted the fact and gotten completely used to it. But, I can tell you that the taste of freedom without the food pump is nice and I have already started to like the idea of only being connected to oxygen. It may not sound like a big deal, but it gives us a lot more freedom.
Ella looked really good as she sat in her chair earlier today to watch a video. It's amazing that videos can cause such a great distraction. She forgets that she is working out!
We are in the process of trying to see if we can get Ella approved for more occupational therapy via our health insurance policy. The new OT recognizes that Ella is way behind and would like to try and come more often. This is a blessing because Ella really does need the help to catch up. Remember that when babies are born, eating, swallowing, sucking is all instinctual. But as the 2 month mark passes, it becomes a learned skill rather than an instinctual skill. We have to teach Ella how to eat. And that is tough considering her history and oral aversion. Please pray that we will get the additional therapy hours approved. We would love the opportunity to give her more help in this area.
I love it when Ella gets sleepy. Sometimes, she can get cranky. Other times, she can come up with some great facial expressions. She is such a little cupcake!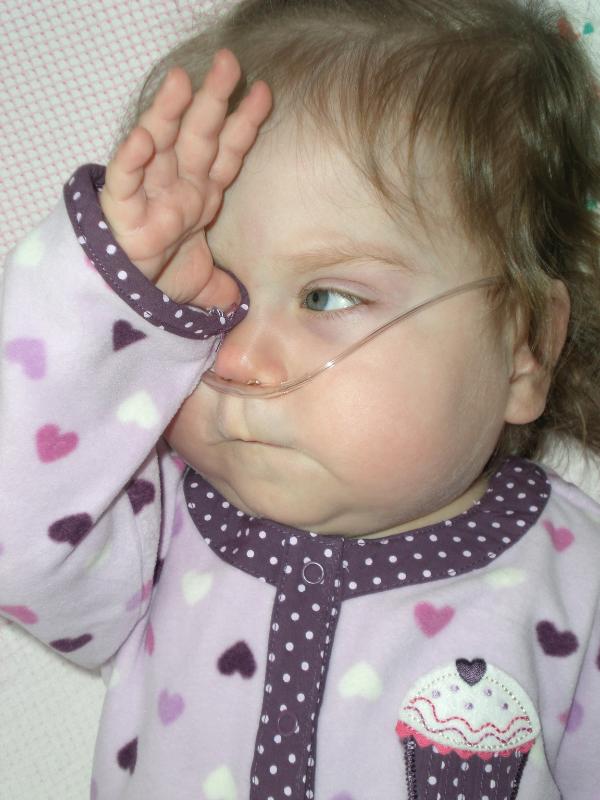 John 15:5-8 (NLT)
"Yes, I am the vine; you are the branches. Those who remain in me, and I in them, will produce much fruit. For apart from me you can do nothing…When you produce much fruit, you are my true disciples. This brings great glory to my Father."
Such a great reminder as we travel through each day: remain in Him. It can be tough to remember to do this continually throughout each day. But when I am on the lookout for Him: I see Him and I hear Him. When I am not paying attention, life can pass by.
We can't bear much fruit if we are not focused on Him. My reminder for today is to remain in Him.