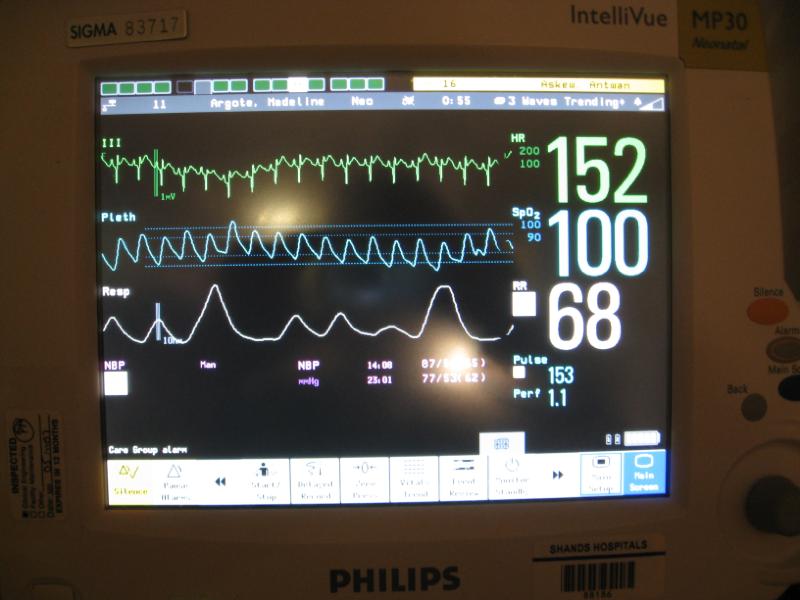 Praise God – – Ella had a much better day. Thank you for your prayers.
Her chest xray this morning showed improvement in her left lung. The increased diuretics are kicking in and having the desired effect. Along with the oral diuretics, they also gave her a bolus injection of lasix via her central line.
The past two days, Ella had significant weight loss due to the fluid retention. Her weight decreased to 9 lbs, 15 ounces.
Ella's flow of oxygen is still at 1 liter. The increased diuretics and oxygen have made the difference!
One area of concern is Ella's g-tube site. It has been oozing gastric juices, which is fairly normal, but it has been getting into her repair scar and causing inflammation. This has been going on for several days, but it is not getting better. Please pray that it will clear up soon.
We spent the entire day moving into our new apartment and we really like it. Now, everything is moved but we just need to unpack and get everything ready for the arrival of Bun.
Our hope and prayer is that we will be able to take her home soon. We will see how she does over the next couple of days.
Thank you for your continued support. We are so thankful for each of you during this holiday season.