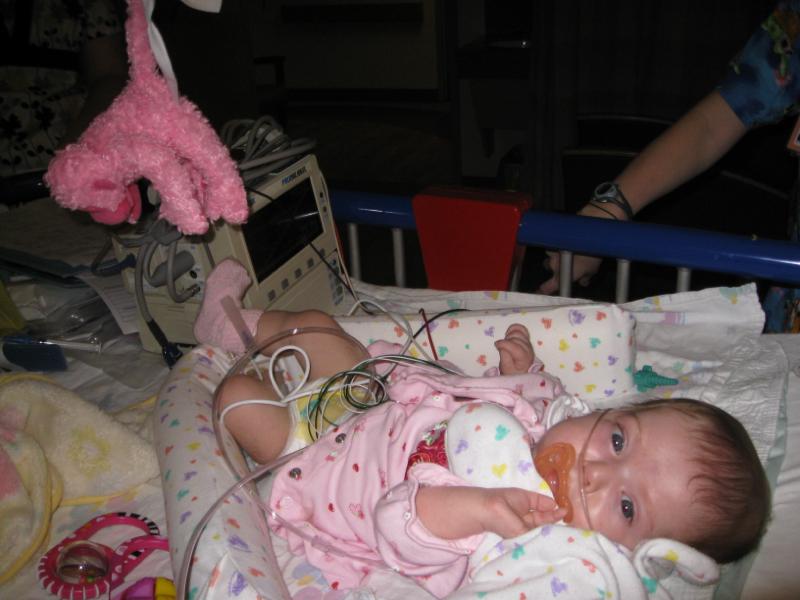 The move to the PICU was a good one. We feel like this is the right place for our girl. Plus, the room has a TV, which Ella has discovered. =)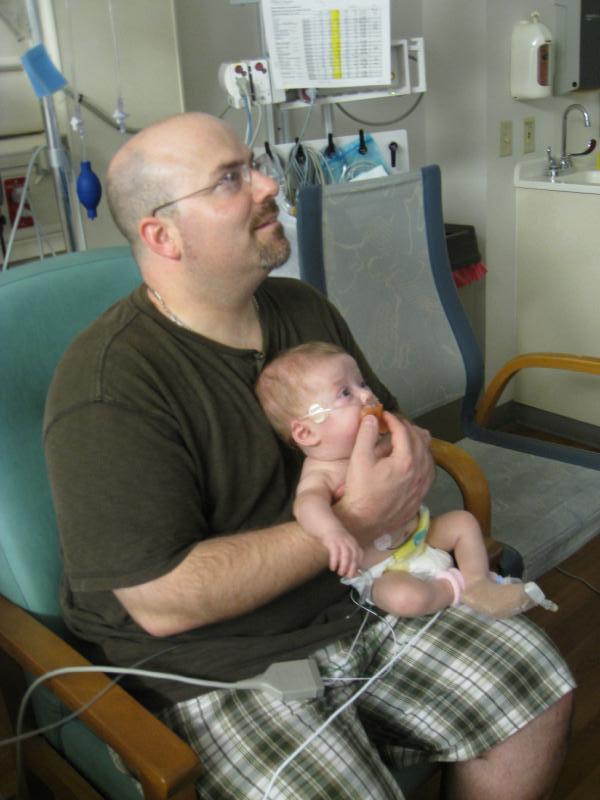 Also, per the recommendation from the dietitian they've modified Ella's formula. She'll be receiving Pregestimil which will provide all her nutrition, but should be easier for her to digest than the Similac (they are concerned that the Similac might have caused some of Ella's fluid retention issues, so they want to try a new one).
Dr. Kays also made some dosing modifications to her Sildenifil and Bumex. He's increased her Sildenifil by 25% and spread it out over increased delivery times, including the continuous feed at night (this is the heart medicine). The Bumex was also bumped up as of last night to 1 mg twice a day. This dose is more than we'd like to see Ella receiving on a regular basis, but it may help reduce her fluid retention in the short term. And because her labs look good, Dr. Kays is not concerned with this dose at this time.
It also looks like Ella is teething for real this time. This may explain some of her increased agitation. Our other theory is some possible strain in her GI system caused by the Similac. Either way, she's been placed on a prophylactic dose of Tylenol and that seems to be helping her.
This is the plan for the weekend, and we hope it does the trick. So far, it looks like Ella's numbers are going in the right direction, we'll just have to see if this gets her to a place where we all feel comfortable taking her home. Keep in mind that she is still on 1 liter of oxygen.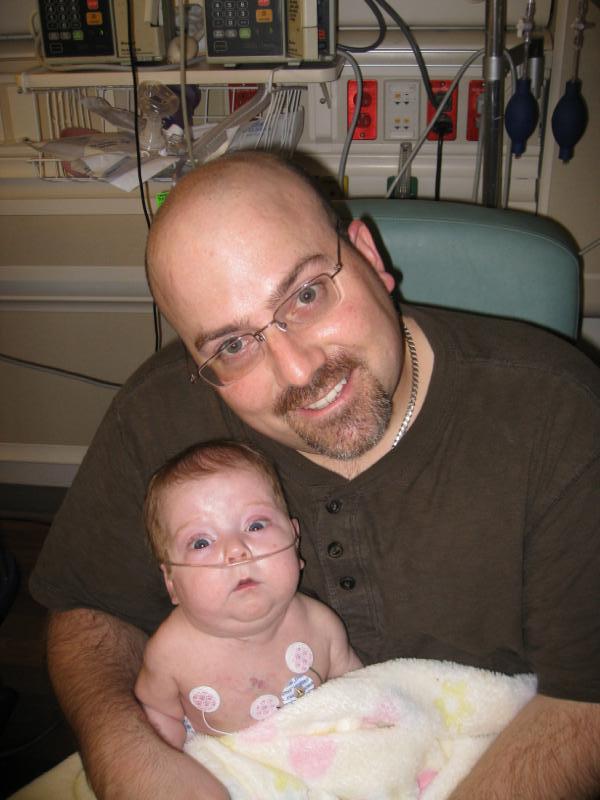 We have had several NICU staff coming up to visit our girl. We've been so blessed by seeing their friendly faces and their love for our girl. They've also offered support to help us if we need it as well.
Ella is excited to see her grandpa tomorrow. Can't wait for him to meet her.
Although our hospital journey has been extended, we know that we are right where He wants us to be today and that is a good feeling. Thanks for continuing to lift up all three of us to our Lord for His strength, mercy, and patience.