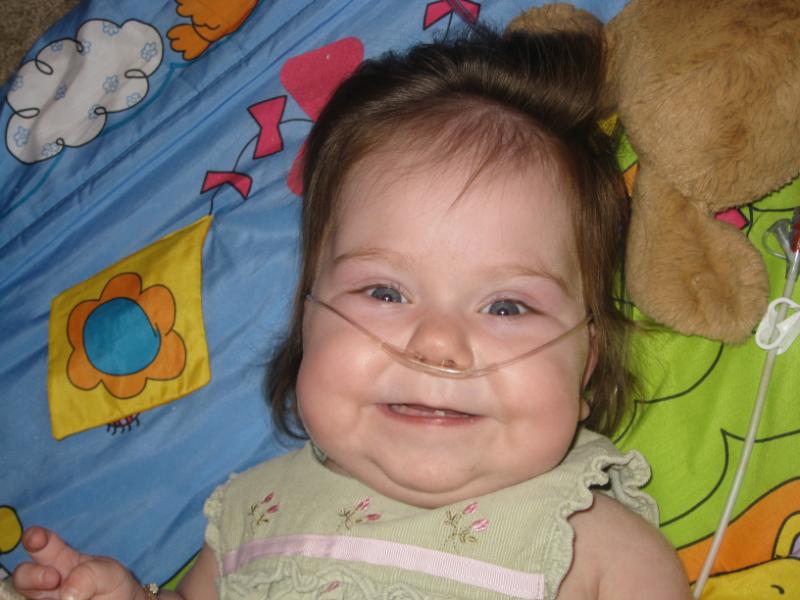 Ella had a great day. You could tell she felt well.
The day started off with physical therapy at 9:30am morning. It is such a blessing to have our new PT. You can tell that she "gets" Ella. That is so great.
The PT has gone very slow this week, letting Ella get used to her. And Ella has gotten accustomed to Kelly too. So this morning, I snuck away and would peek in to see how things were progressing.
Ella responds so well to both of them, definitely a comfort. And you can tell that Ella has not lost her flexibility. She swings her foot up high and makes it look easy. Cheerleading someday?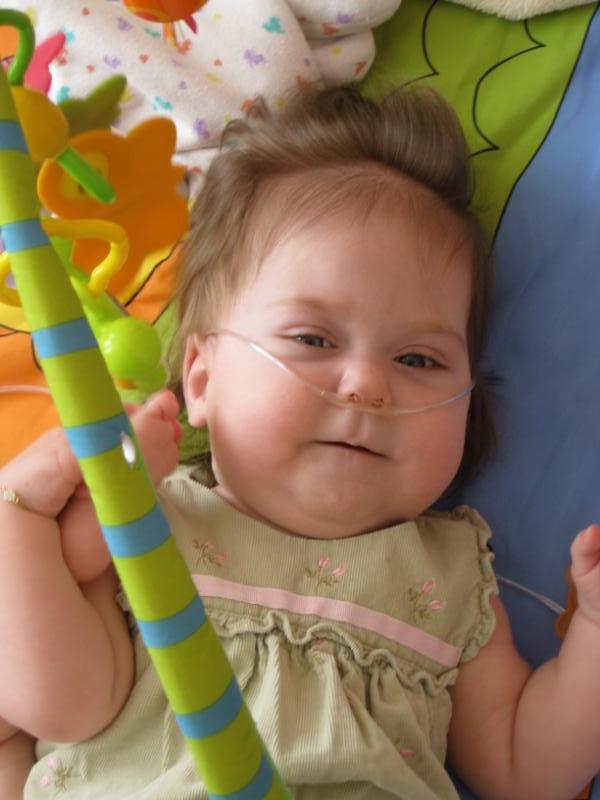 The highlight of the day is when Ella started babbling. We have not seen this since she was feeling better, weeks ago. But today, she decided that "da, da, da" was her favorite cheer. Up till now, she has been mostly silent without a lot of babbling. It was exciting to hear the exploration of her vocal cords.
She seems to be tolerating the EleCare 24 calorie at a continuous rate of 27ccs. We are still waiting for the Farrell bags. Once we have the bags, we can look to see if giving her more volume or a more dense food would make sense. But right now, we are going nice and slow.
The home nurse will be visiting on Friday. I'll be anxious to see Ella's weight trend. If we have it in time, she is going to administer Synagis.
It is so nice to see Ella feeling more like herself. I'm not sure how long this is supposed to last, but I am soaking in every moment.
Psalm 28:6-7
Praise the Lord!
For he has heard my cry for mercy.
I trust him with all my heart.
He helps me, and my heart is filled with joy.
I burst out in songs of thanksgiving.