The Bun had a great night of sleep last night. She slept from 8pm until 4:30am (8.5 hours) before she stirred. So although the schedule isn't great for me (she has feeds starting at 10:30pm and meds due at midnight), I can't blame the Bun when she is willing to sleep 8+hours at a time.
This morning was a bit rough…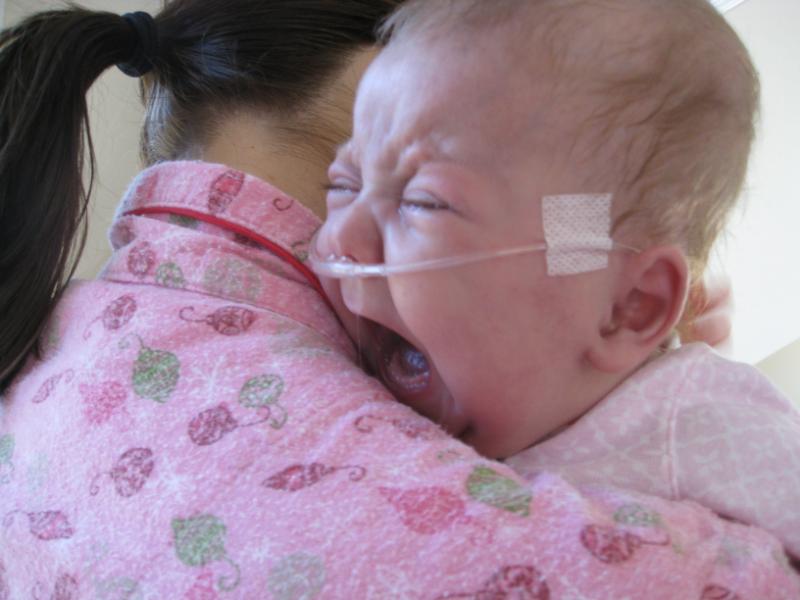 …but the afternoon was better.
Although we still encountered the same general feeding issues today (coughing and retching), the biggest milestone today was that she took 70ccs from the bottle in only 2 sessions. I can't tell you how impressed we are at her progress. I am sure that she will hit plateaus along the way, but I can't believe that she is even interested in feeding orally. The last feeding session today truly went off without a hitch – – she didn't cough or retch once and then just fell asleep. It was just perfect and gives me so much hope that someday she will be able to do it all orally.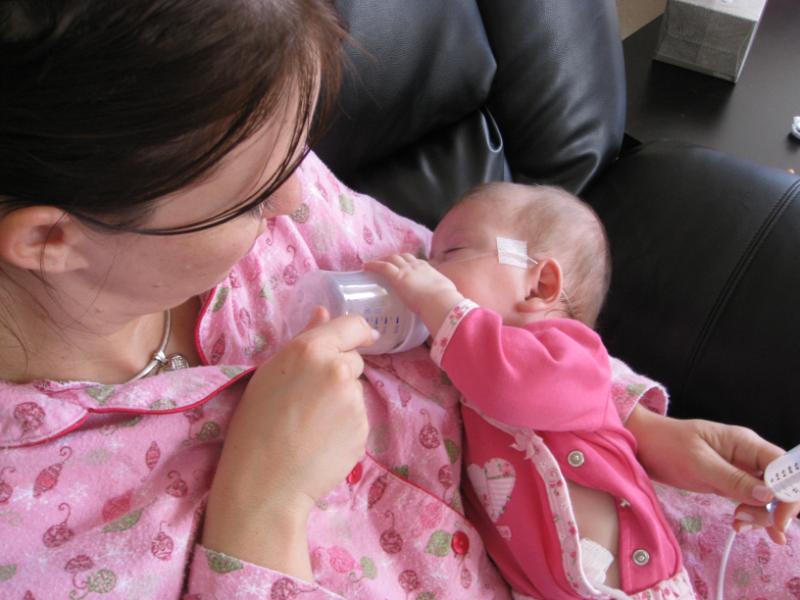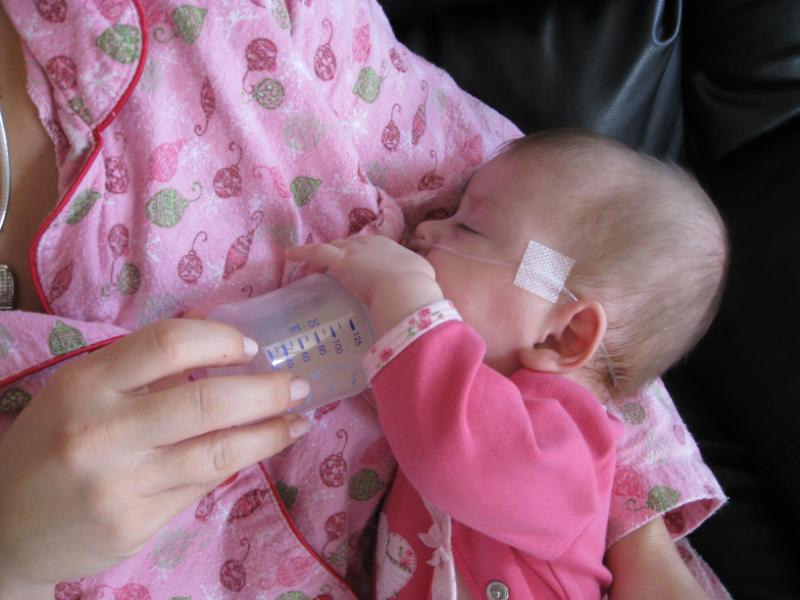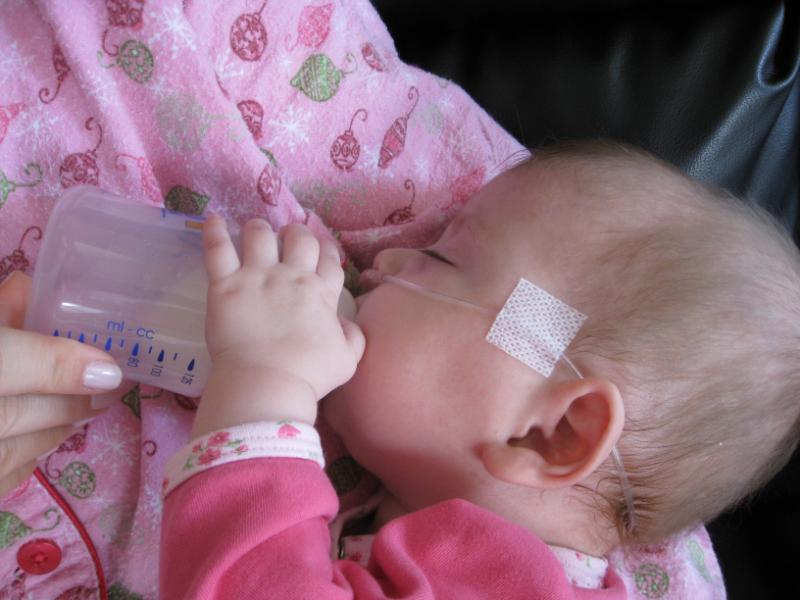 For some reason, Ella was more sleepy today than normal. She took a 4 hour nap. This is about the same time last week that this happened. As some of you suggested, maybe they are just growth spurts that require the extra beauty sleep.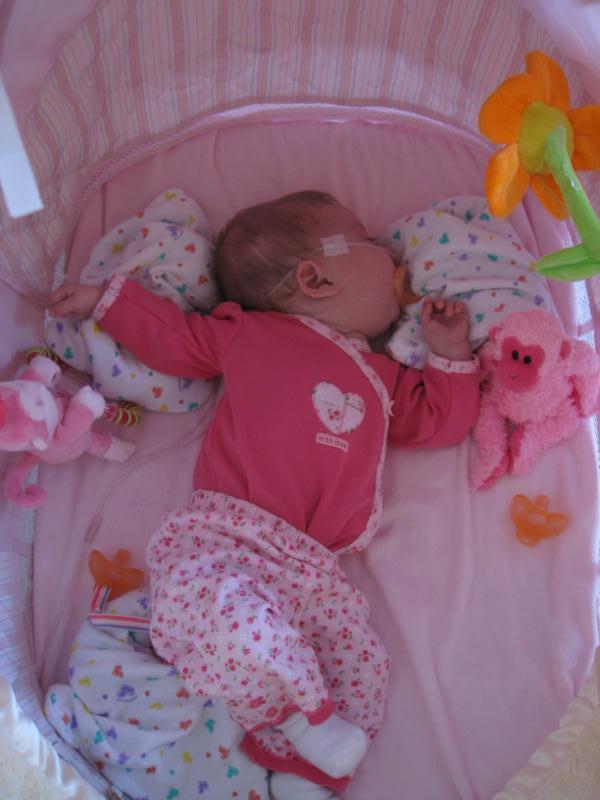 Grandma Eusey has been having a good time with Bun too. More than that, we have really appreciated the help with preparing meals, cooking and cleaning. It is nice to have family support!
We did not have a chance to try a walk today because it was very cold. I'm hoping the weather improves so that we can try again soon.
And with each passing day, we love the Bun even more. We keep reminding ourselves that He has a plan and that we need to trust Him that all the details will fall into place, according to His will.
Psalm 31:19
How great is your goodness,
which you have stored up for those who fear you,
which you bestow in the sight of men
on those who take refuge in you.