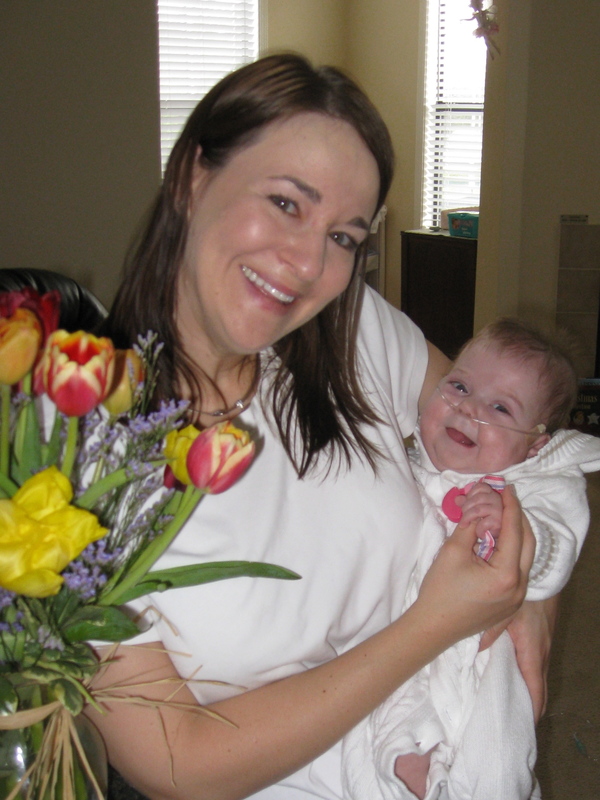 I'm writing this post from our friends' house / driveway (the Boemler Wareings). "Wait…aren't they in Orlando?", you ask. Yes…in fact they are.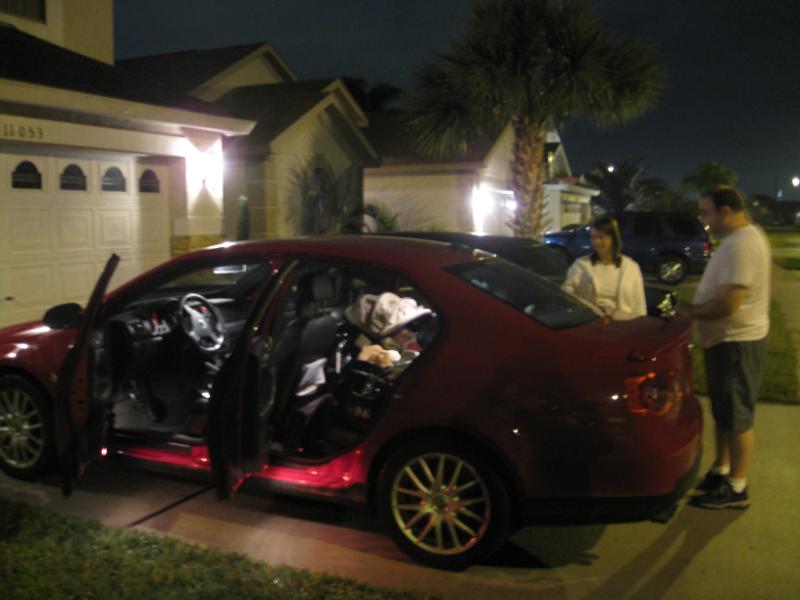 Tina and I got a wild hair this afternoon and decided to drive to Orlando. She needed to return some things at the mall, plus we just had to escape the apartment. So we secured a night at a decent hotel and hit the road.
Hitting the road requires bringing a few extras like: all Ella's meds, formula, food pump, oxygen tanks, an oxygen concentrator, DVD player for the trip, and many other extra fun things that packed the car full.
During the drive down we made some calls and asked our friends if they wouldn't mind a quick visit on our way to the hotel. They were surprised at the request but excited nonetheless. Ella really behaved herself during the drive and Tina was even able to feed her while she sat in her seat.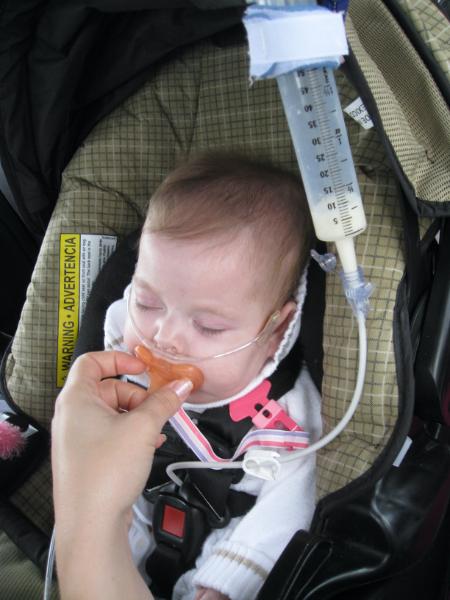 Our first stop was the Mall at Millenia. We thought we might take Ella in for a stroll, but it was so busy, we didn't want to expose her that much. So I stayed in the car with Bun while Tina ran around the mall.
Tina was gone quite awhile, but it was time well spent because when she got back she looked rejuvenated. Nothing like a little mall time to fill Tina's batteries =). Bun and I enjoyed ourselves in the car too. We spent some time watching her DVDs and we spoke to one of Ella's biggest fans on the phone. So awesome to talk to a friend's friend who loves our girl so much (Great talking to you Jeanie!). Amazing how much love this little girl is generating.
After this, we then bolted across the street and Tina returned a couple items to Target. Once again, Ella and dad stuck it out in the car. Something cool happened though while I was with Ella. Maybe my faces were a little extra funny, but I got more than a smile, I got a little giggle out of her! So picken' cute! Looking forward to more of those.
It was feeding time for Ella so in the middle of the parking lot (and rain) we tried to make that happen. Ella fussed a good amount 'cause she was getting tired, but we finally got her settled down. Tina and I hadn't had any dinner yet and we noticed there was a Mimi's Cafe around the corner. Once again we want to minimize Ella's exposure to sickness, so Tina went in and scoped the place out. She talked to the manager and they got us hooked up in a room to ourselves. How great to have dinner out as a family, and have it be Mimi's to boot!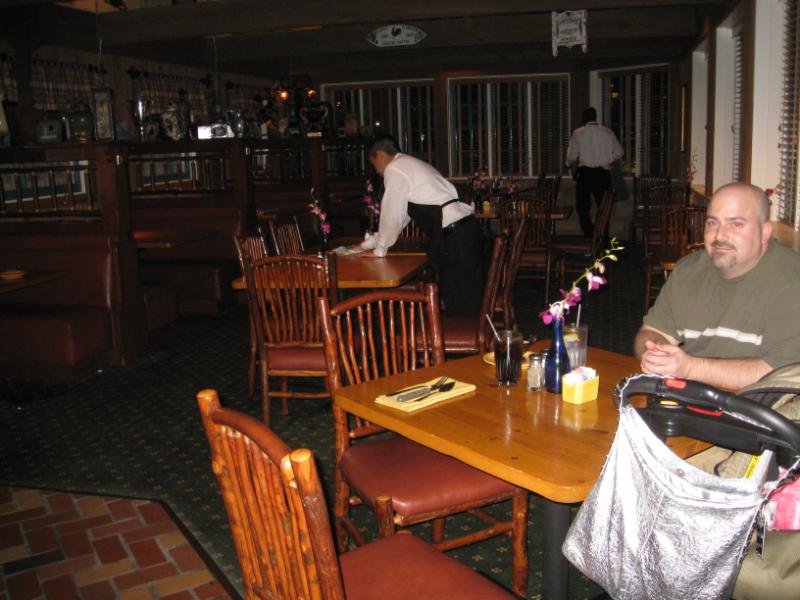 After the quick meal we headed down to Doug and Laura's place to give them a hug (and borrow some WiFi to write the post). And that's where we are now.
Going to wrap this up because it's midnight and we need to feed the Bun again and check into our hotel.
Happy Easter!