We're continuing to watch Ella closely. She's been doing pretty well with the increase in caloric density of food. Her stools were a bit runny at first over the weekend, but they seem to be getting better. This is a good sign since she really needs more calories to make up her weight deficiency.
She's still continuing to have a tough time with taking her Captopril medicine at night. Tonight when I laid her down to sleep at 9:15pm (about 15 minutes after the dose), her heart rate was over 200! And her breathing was about 70 breaths per minute. It took extra oxygen and lots of tossing and turning for her to finally calm down. We'll see what her stats are when she is completely asleep.
If you remember, she has always had this issue since they started giving Captopril to her in the hospital. They think it is the interaction between Captopril and Sildenafil. When we were at Children's Hospital, they tried taking away the Sildenafil and that is when Ella was rushed to the ICU.
It is just past the 2 week mark for Ella's bi-weekly bumex dose. We're trying to hold off and not give her any, but are just watching closely.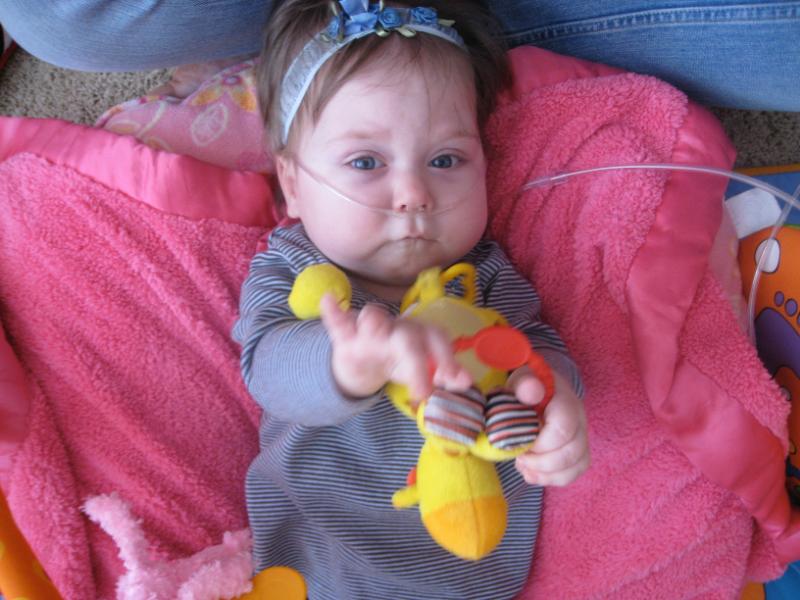 It's been a rough few days on the personal front in the West house…heavy heart for Kelly, other things for me and Josh. Just asking for prayer to help us stay focused on Him and His purposes and to not get caught in the circumstances.
We praise and thank Him for all the blessings in our lives. We lay it all down before Him and desire to be obedient.
Hebrews 4:16 (NLT)
Let us then approach the throne of grace with confidence, so that we may receive mercy and find grace to help us in our time of need.