Ella sure does enjoy her computer time. I think it's a genetic thing.
Today was spent visiting with some friends we hadn't seen in years. Emmit, who I worked with way back in 1994, and his wife Jackie drove up from San Diego for a visit. We had a great time catching up. When they were on their way out, they invited us to see my manager from the same company. So we packed the car and went down the street for a quick visit at Starbucks. Such a trip seeing faces you've not seen in over 15 years!
Afterward, we headed out for an early dinner. Then we drove around an took in the views around Laguna Niguel. Love the hills out here.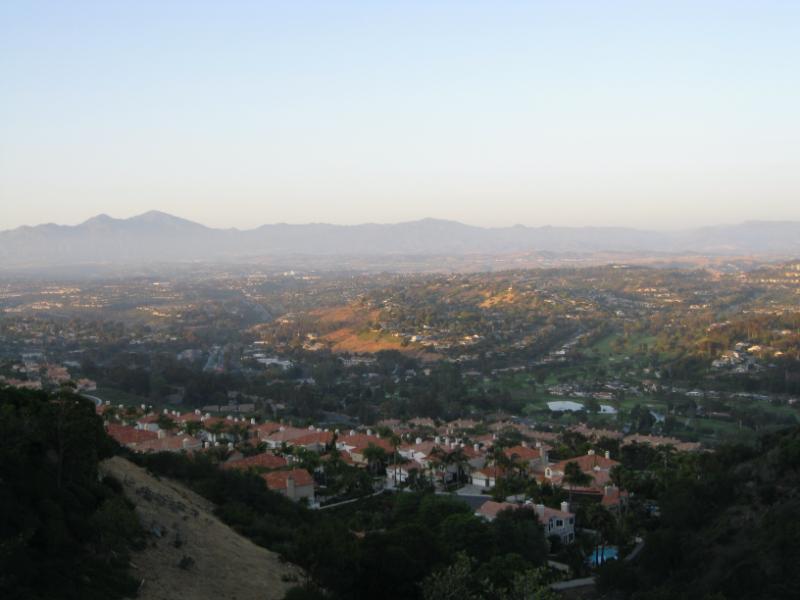 After returning to "base camp", some other friends (Paul and Heidi) that we knew from church came over for a visit. Such a good time seeing friends from years past.
Heading back to the great grandparents tomorrow, more time with Grandma West tomorrow night, Ella's aunt and uncle on Friday, and then making our way towards Colorado on Saturday.
Just trying to soak it all in before the long drive home.