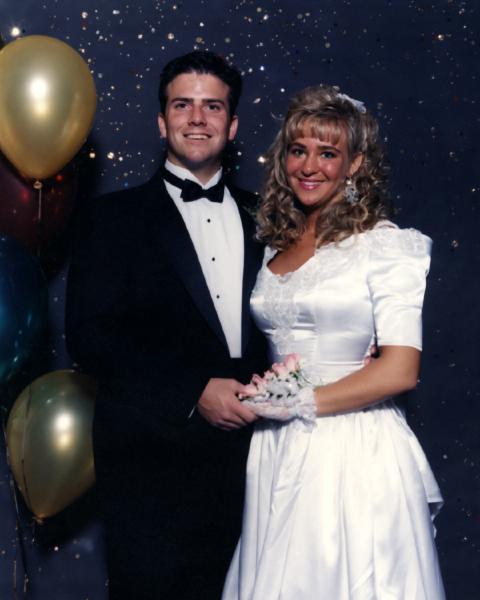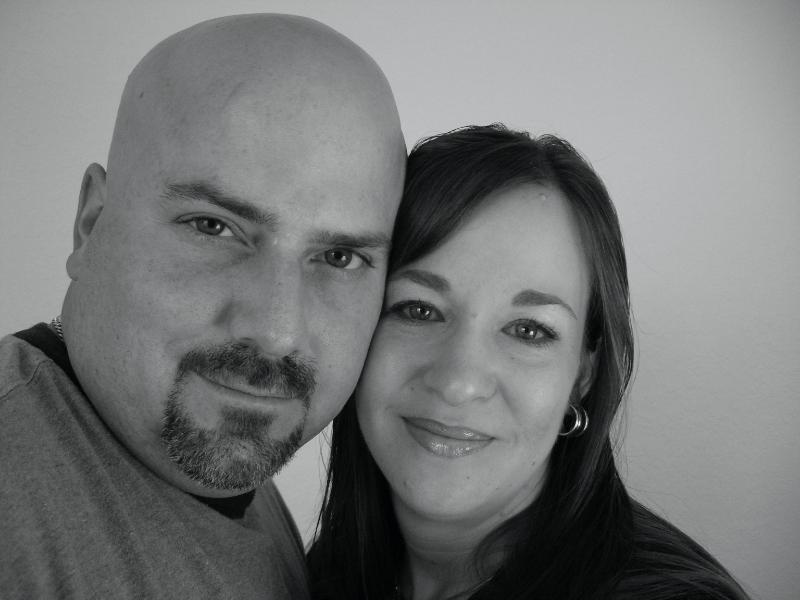 Our baby girl had another good night and her day is starting off on the right track. Her daily fluid output continues to reduce, from 390 to 340cc's. She hasn't needed as much suctioning and her blood gases look great (cO2 = 43, pO2 = 114). Keep going Ella! If you didn't get a chance to see yesterday's post, you'll want to check it out. I know I'm biased, but the video is just a little cute =).
Also of note, today is an anniversary for Tina and I because on September 3, 1990 I asked her to be my girlfriend. When I asked, I committed that we would have to make God number one in our lives with communication second. Tina was getting ready to start her senior year in high-school. The picture above is us at her prom, and the other was taken since we've been out here. 17 years later, here we are. What an amazing journey.
Lord Jesus, we praise You for this incredible life You have ordained for us. You are such an awesome God. We rest in You, trust in You, and thank You for an extraordinary 17 years together. We ask that You continue to guide us forward so that we may become the husband, wife, and parents that You desire us to be. We know You only want the best for us Lord, therefore we surrender completely to You. May we be a witness of Your love to all we encounter. We love you Lord. Amen.