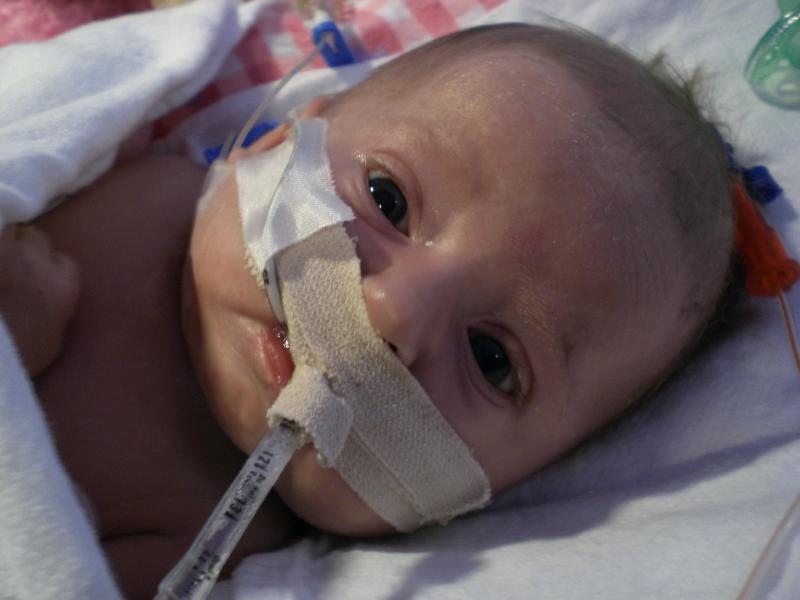 On the way into see Ella tonight, we ran into Dr. Kays as he was going toward the parking structure. He was brief, but stated that she had a good day and that he was pleased. He noted that the chest x-ray did look worse this morning, but he thinks that the additional fluid he saw on the x-ray drained throughout the day via her chest tubes, since she did not get worse.
When we walked into the NICU, Ella was awake and looked good. Her stats were stable and she seemed comfortable. The nurse was doing the 8pm hands on (vital signs, diaper change, suctioning, etc.) and she was not fussy at all.
It is so fun to see Ella when she is awake and feeling better. It is the Lord's way of blessing us and Ella's way of letting us know that she is still fighting. It is like breathing fresh air.
Lord, thank you for our little girl. We praise you in this storm. Help us to focus our attention on you and cling tight to your promises. We trust that all of this is in your control and that your timing is perfect.