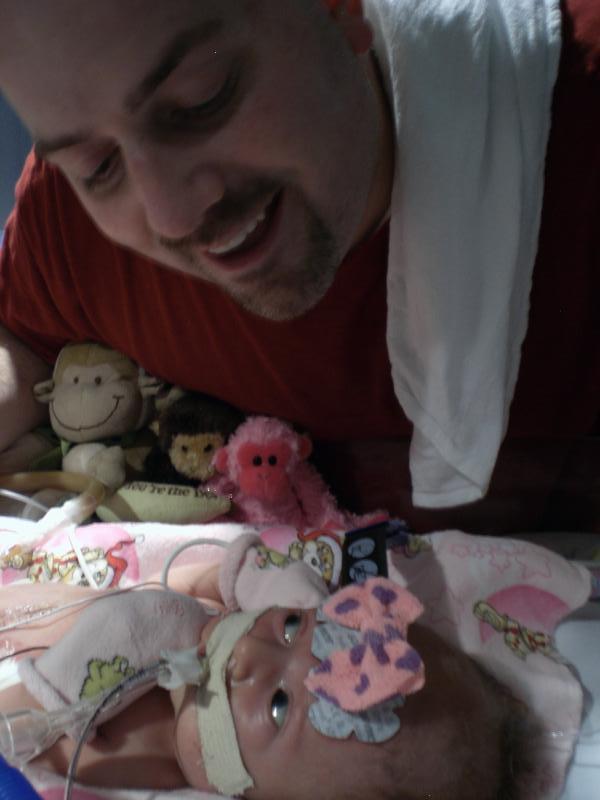 Ella knocked her stats out of the park again this morning. Her blood gases were fantastic (cO2=49, pO2=215!). Dr. Kays has weened her down on the vent even more now, reducing the oxygen input to 45%.
Her total fluid output is down another 40cc's. She was at 145 yesterday, and 105 today. This number still needs to reduce some more before her chest tubes can be removed, but our baby girl is on the right track.
Nurse Andrea is on today. She hadn't been with Ella since last week, so seeing how well Ella is doing today was a pleasant surprise for her.
I keep teasing about taking our baby girl home. Just snatching her up and running away with her. I was ready yesterday, but God is not through with us being out here yet.
Please pray that Ella's fluids to continue to reduce and for the Lord's will to be done in our lives in the coming weeks. Thanks.
BTW: Uga has come home. Looks like he was lost under some of the blankets behind Ella's bed. I know the Richard's will be resting easier now. 😉