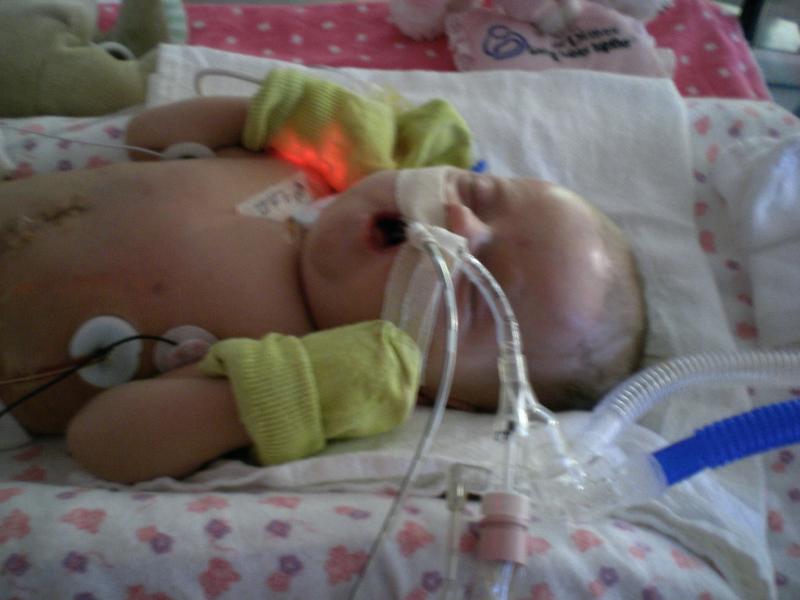 Tina and I just arrived home from the hospital (2am EST). Ella is doing ok tonight. She looked a bit more puffy in the face then yesterday. Her stats are in the acceptable range (cO2=66, pO2=63), but not great. These were taken right after she was fussing though, so maybe they'll be better at her 4am gas this morning.
Dr. Kays did reduce the settings on the ventilator which could have also contributed to the so-so numbers. Her FiO2 is at 40% and her assisted breaths per min is 35.
Her chest tubes have stopped draining all together. I would take this as good news if her head wasn't so swollen. We'll see what tomorrow brings though.
This has been a tough week emotionally. Thank God Tina and I have each other to lean on. There are times when one of us is able to be strong for the other. God bless my wife for being the stronger one this week.
Your prayers connect the truth we know about Him in our minds, to our hearts.
Psalm 119:28
28 My soul is weary with sorrow; strengthen me according to your word.