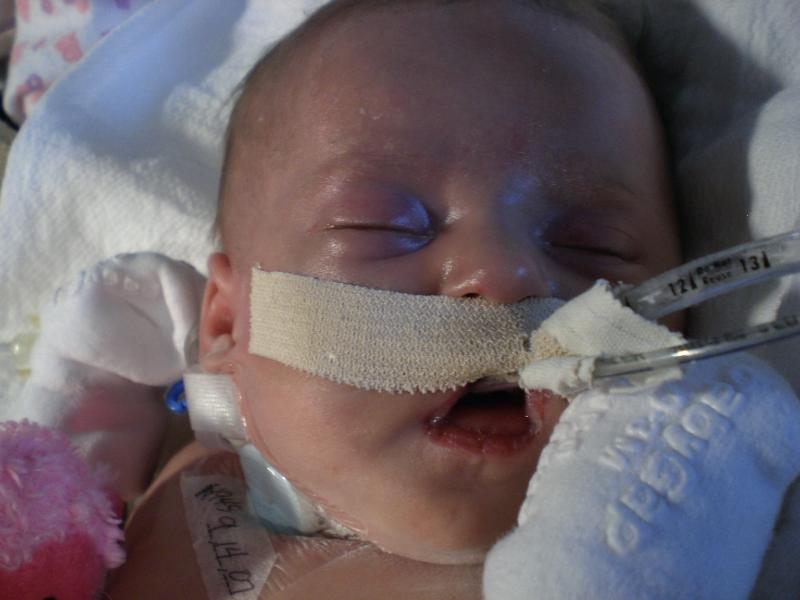 Ella is doing better this morning.
Her blood gas at 4am was co2=58, pO2=108. This is much, much better and in the right direction. Praise God!
Also, her chest tubes have been draining. Her total for yesterday was 134; the right was 98 and the left was 36. Keep in mind that this was not even for a 24 hour period – – it was for a total of 14 hours.
When we called, the nurse stated that she is not as fussy – – she is convinced that Ella is feeling much better since those chest tubes have drained.
Throughout the morning, Ella has been awake, looking around and watching the monkey hanging from her bed.

Thank you Lord for progress in the right direction. We praise you for this baby girl and trust that she will be healed in your timing.
Deuteronomy 32:3-5
3 I will proclaim the name of the LORD.
Oh, praise the greatness of our God!
4 He is the Rock, his works are perfect,
and all his ways are just.
A faithful God who does no wrong,
upright and just is he.