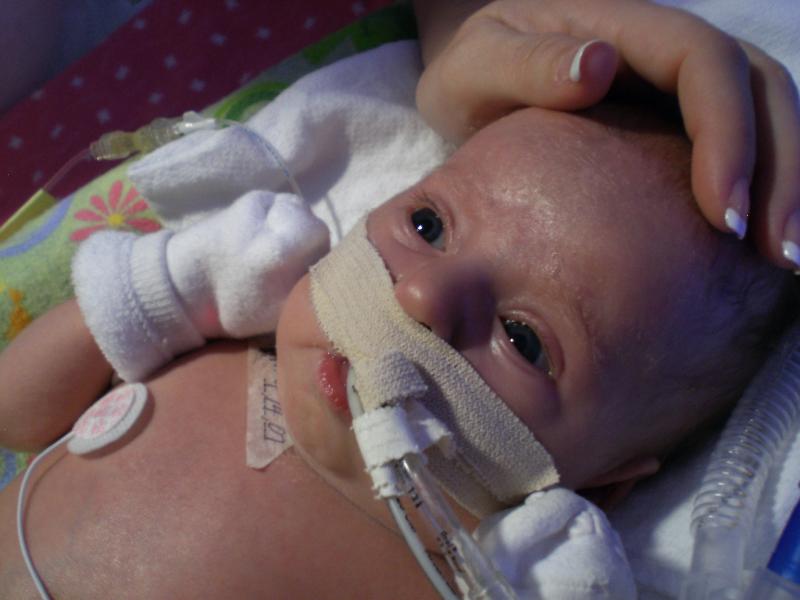 Ella is having a stable day. She is currently asleep, but we could not resist showing you this picture of her bright, awake eyes from last night.
Her latest blood gas was cO2=55, pO2=86, which is acceptable for her condition right now. Her saturations are not as high as we would like but are hovering around the mid 90's.
We have not talked to Dr. Kays today, so we are not sure what to think about her chest fluid output. Her total for the day was 2 from the left and 7 from the right, for a total of 9cc's at 2pm. So once again, they are not draining. Is it due to the decrease in octreotide medicine from 10ml to 7ml? Is one of the tubes clogged again and needing replacement? We are not sure.
All is perfect in His timing. Thanks again for your continued prayers.