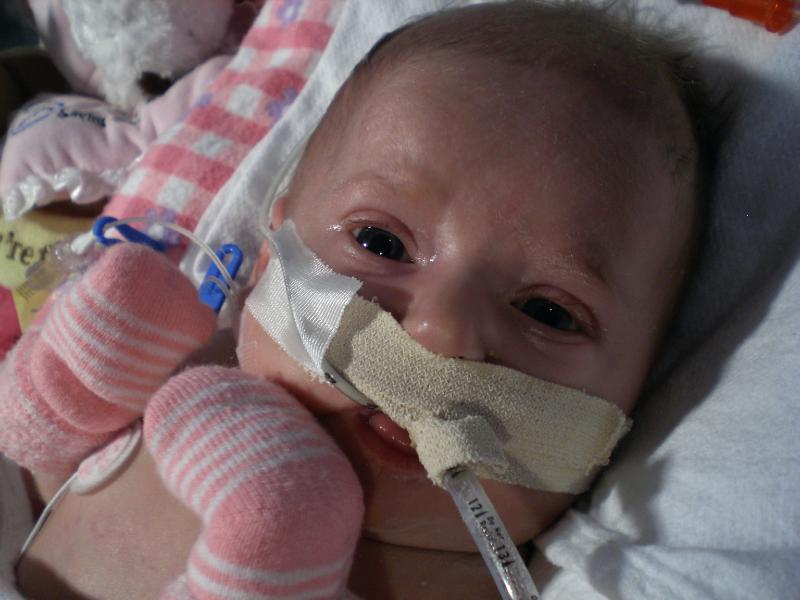 Ella maintained through the night. Her blood gases at 4am were a little worse (cO2=62, pO2=78). She has another blood gas scheduled at noon. Her chest fluid output for yesterday was 67ccs (6 left, 61 right).
We've not heard from Dr. Kays regarding her latest chest x-ray. We would hope that it looks better, but we're not sure what to expect.
When we last saw Ella, she was more comfortable than in previous days. Since talking to the nurse this morning, it seems that she is still comfortable for now.
Thank you for your prayers and support. They sustain us each day.
Galatians 6:2
Carry each other's burdens, and in this way you will fulfill the law of Christ.