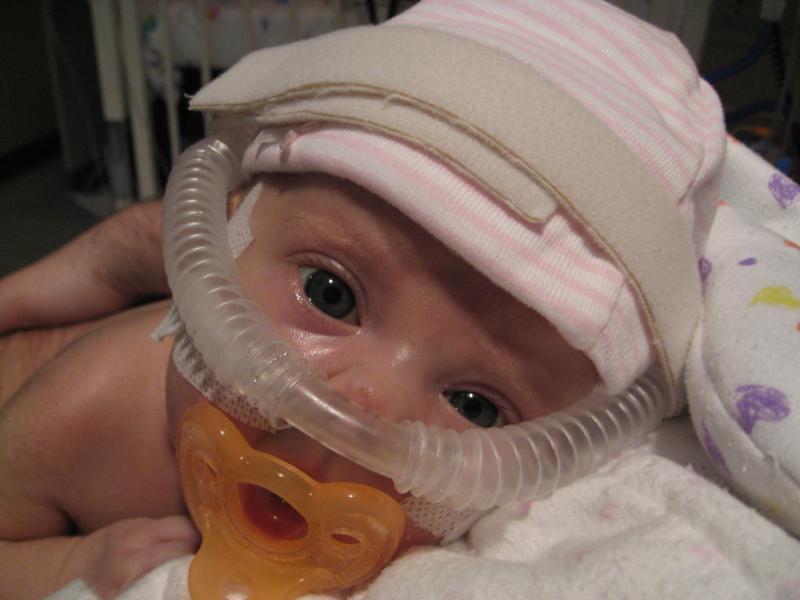 Yes, it is hard to believe that it has been 15 weeks of the NICU 3. But, Ella is doing well today and continues to gain strength.
Another milestone: Nurse Andrea was able to discontinue the versed (sedative medicine). There is only one more drip, fetanyl, that is still in the process of weaning.
Ella's CPAP is at a pressure of 5 and she is at 35% oxygen. Her saturations have maintained in the 95-100 range throughout the day. Also, she has only spit up once which is good.
Right now, she has fallen asleep in Daddy's arms, peacefully sucking her binky.
We had lunch today with Jordan Brantley (below), which was one of Ella's roommates. She was born on August 1, 2007 and went home on September 6th. She came to Gainesville today for her 2 month check-up with Dr. Kays and she looks great! It was so fun to see another CDH baby girl the same age as Ella doing so well.
Another praise: Par has remained off ECMO!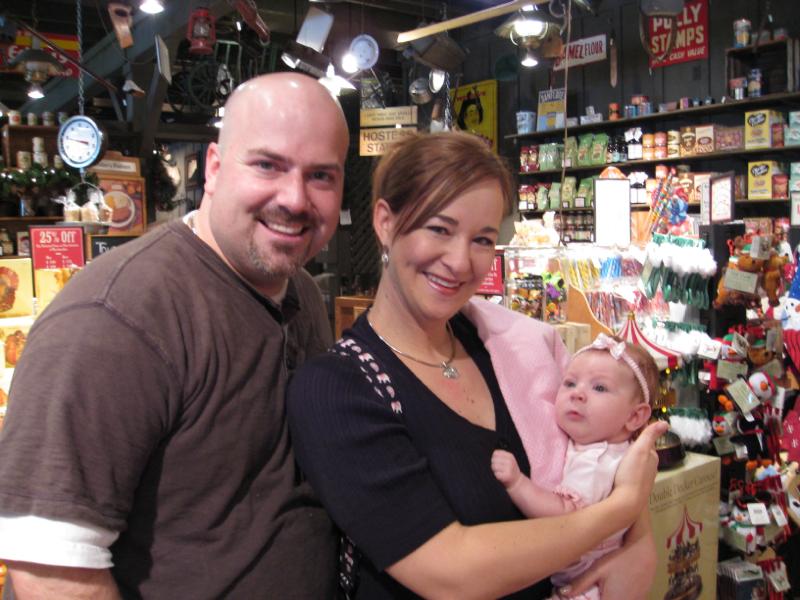 Lord, we just thank you for these babies. We thank you for the blessing and enrichment they bring to our lives.
We ask for your continued strength for the journey. We know that you have a plan and a purpose.