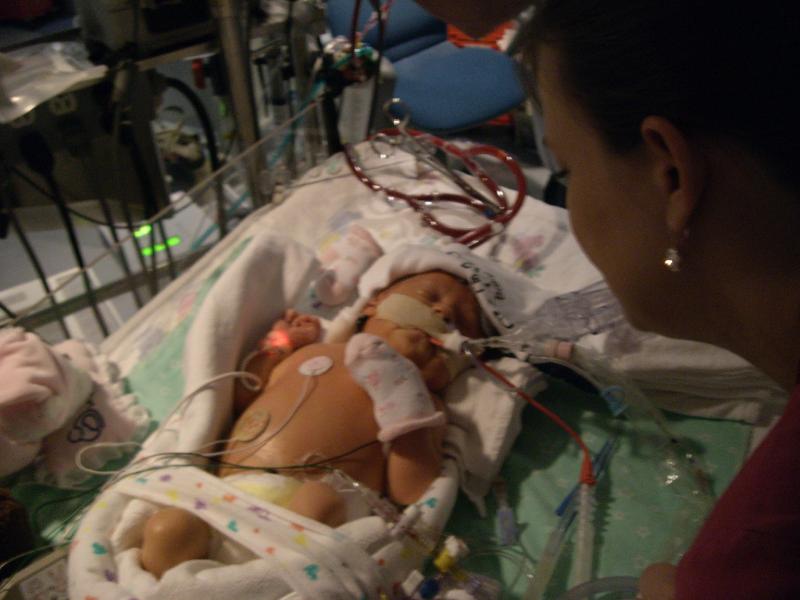 Ella had a better day. With the ECMO machine turned back up to 160, her stats improved. This makes sense since the machine is doing more of the work.

We learned that they wanted to turn up the machine, so that she could have a break, but also so that they can change the circuit in the ECMO machine. We are nearing two weeks of Ella being on ECMO which leads to a great risk of blood clots in the machine. So, when they reach this point, they like to change out the machine and start fresh to minimize that risk as much as possible.

The latest news is that they will likely keep Ella on ECMO until next week. We don't expect to see any drastic changes, like getting her off of ECMO, until next week.

Please continue to pray that Ella will gain strength throughout this week. Also, that her parents will hold tight to His promises during this challenging time!

Thanks again for all the posts – – all of you have no idea how much these help us!!!