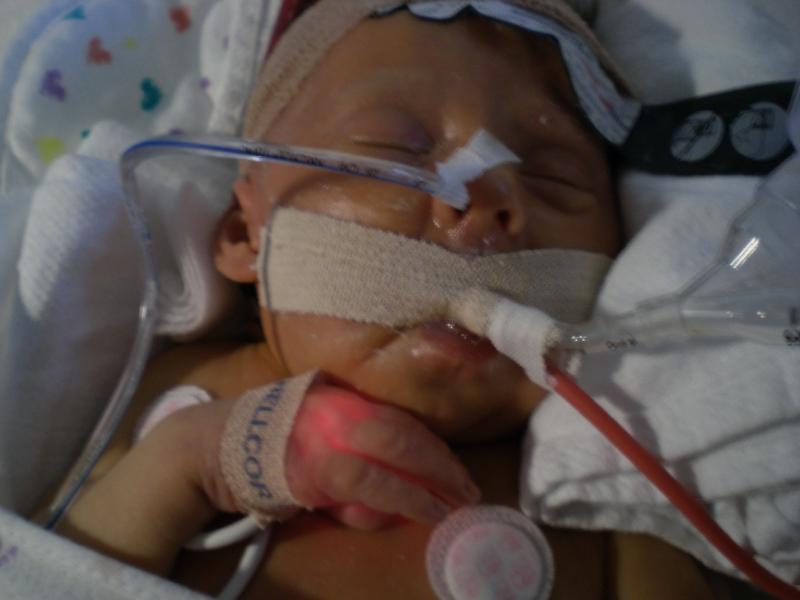 Ella's condition has not gotten worse, but she has not improved either. Currently her care has not changed course and will stay the same over the weekend.
We talked to Dr. Kays today and surgery is scheduled for either Monday or Tuesday of next week. At this point, unless Ella has a tremendous weekend and makes large improvements, she will be having surgery on ECMO.
As we mentioned before, the risks of surgery on ECMO are high. The primary risks would be the possibility of severe bleeding as well as an increased risk of bleeding in the brain which could cause brain damage.
Of course, we would love to see Ella's stats miraculously improve over the weekend. But if that does not happen, we just want to pray that she can gain as much strength as possible and that the surgery will be successful.
Also, we want to let everyone know to pray for Dr. Kays. He actually had to leave town for today and the remainder of the weekend due to a family emergency. All we know is that his mom was undergoing surgery today in Oregon and that he went there to be with her and his family. Please lift up the Kays family in your thoughts and prayers as well.