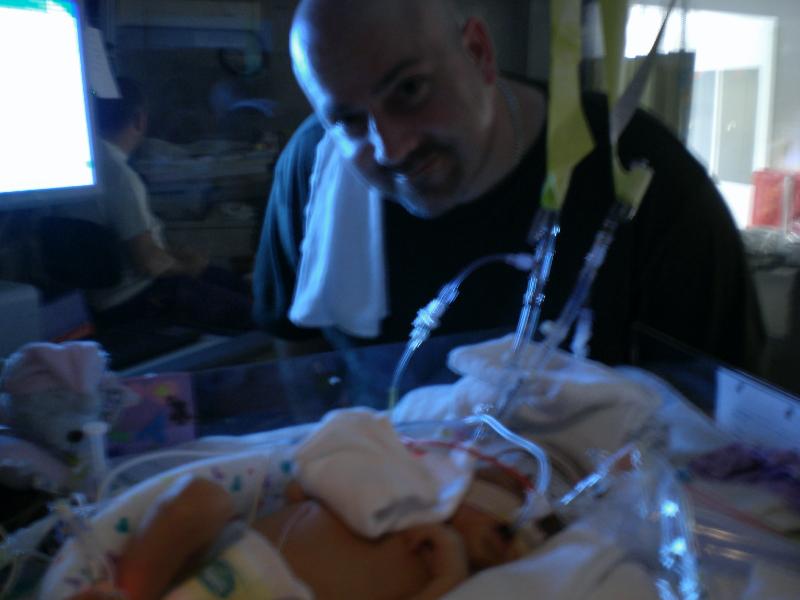 Ella continues to do well, but it takes very little to upset her. When she starts to wake up, she fights the oscillating ventilator which causes her stats to drop. The staff is watching her closely and trying to minimize these swings, only using paralytics and morphine when necessary. For this reason, we don't want to disturb her for now so our time with her tonight was mostly made up of watching her sleep and trying to be quiet.
She did decide to show us a little drama by fussing a bit which brought her stats down, but nurse Kate and the respiratory therapist were on top of it.
We wanted to leave by 10:30pm tonight, but we hoped to see her stats push up to 100 again. We waited….and Ella didn't disappoint. By 10:25pm she was pegging her saturations again =).
Please pray for her to be calm and for a good nights rest.
Sleep well tonight my baby girl…sleep well.