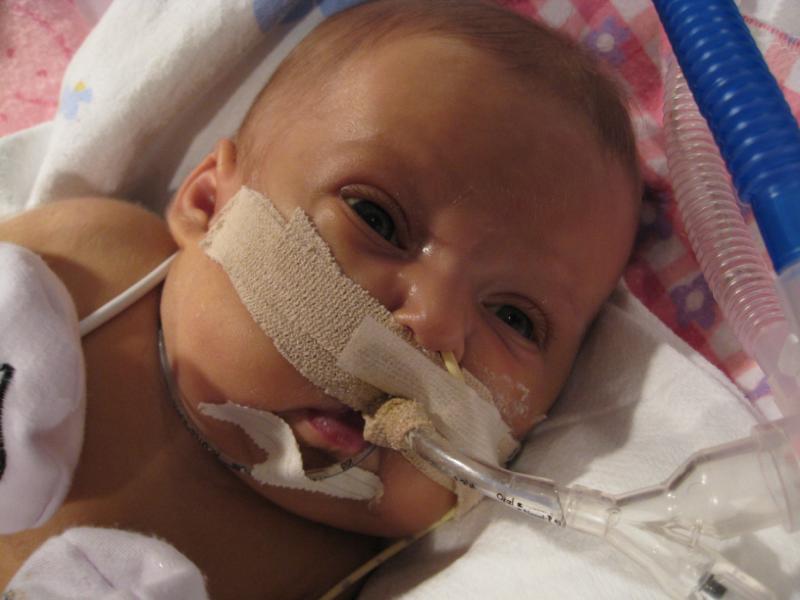 We're writing this post from a Starbucks while we wait for my mom to fly into the Gainesville airport. Tina and I have already had a fun filled weekend with our friends who came to visit from Orlando.
The Boemler-Wareing clan made the trek up to spend time with us and our baby girl. We had lunch together yesterday, then decided to go see the butterflies at the museum with the kids. Afterwards, we headed over to see our baby girl for a bit. After visiting with the Bun, we timed it right so we could all head over to the campus to see the bats leaving their house. This is something you need to see a couple times just to take in.
It was great to share our girl with the Boemler-Wareings, and we enjoyed having the company of friends who we love so much.
Speaking of loving so much, the one who we love more than we could have imagined is doing well. Her last blood gas looked good (pH=7.41, cO2=45, pO2=94) and overall Ella has not been very fussy.
One thing she has been doing though is gagging a lot. With the reduction of her sedation, she is feeling things a lot more, and one of those things she's feeling is her ET tube (breathing tube). This has been incredibly hard for me to watch. Being with her when she goes through one of these moments just cranks up my anxiety.
She's so close to having this tube removed, it's just hard to see her go through all this right before that point. I just want ease her wrenching, but there's nothing I can do but pat her and contain her softly.
As I was sitting here thinking about it, the Lord impressed upon my heart to trust Him even through these smaller things. To come through what we did three weeks ago, and then find myself so anxious at this moment seems silly. I know it's not silly, because I know it's very human to feel this way. But God wants us to rest in His peace and trust Him in ALL things, not just the big things.
We continue to pray for our baby girl's strength and for the perfect timing of her extubation. Please pray that she won't have to be re-intubated after they remove her tube. This does happen, and in some cases, even happens a few times before the baby can be fully off the vent. We would just prefer that she wouldn't have to go through it, but we surrender to His sovereignty through these events no matter how it plays out.
Thank you Jesus for our beautiful baby girl.
UPDATE 12:15AM (EST): Ella has been running a slight fever for about the last 12 hours or so. They ran a CBC that came back ok, but she's had the fever long enough to justify additional tests and start her on more antibiotics. Please pray for no infection this evening and that the antibiotics will resolve whatever may be causing her temperature.