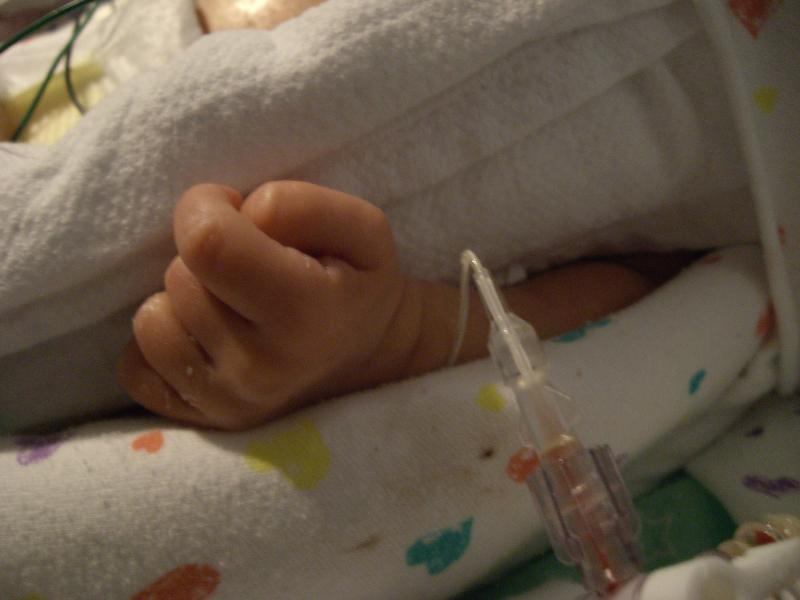 Ella's stats are kind of teetering on the edge tonight. Her blood gas percentages aren't as solid as we would like, and her pO2 levels are also not as high as we'd like. We were also told that she'll be having surgery sometime next week…even if her stats on ECMO don't improve.
We're still holding out for her to grow stronger over the next few days so that she can have surgery off ECMO, but if she doesn't improve, she will have to have surgery on ECMO which is incredibly risky.
This is very hard news to hear. The heaviness and deep sadness is difficult to even describe. I feel like we are walking on hot coals but there's no relief in sight.
The only think I could do on the drive home tonight was to repeat part of Psalm 23 over and over and over:
Even though I walk through the valley of the shadow of death, I will fear no evil: for thou art with me;
Please pray for Gods grace and peace to be upon Tina and I tonight and for our baby girl's stats to improve.
God bless all of you.
UPDATE 12:30 AM EST: The video below was created within an hour of the above post. It's about 20 minutes long and requires a high speed internet connection.