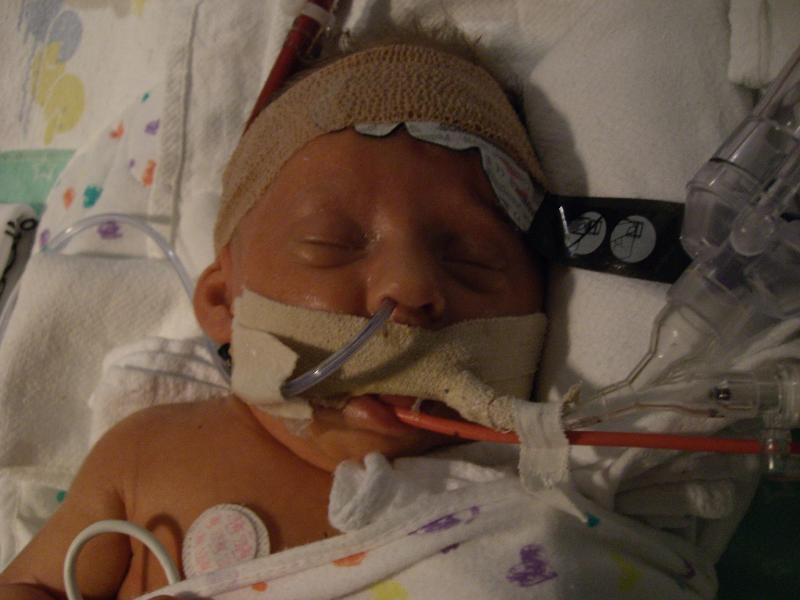 Ella's stats were stable this morning and within a decent range but she continues to be very sick. We have compiled a list of specific prayer requests for Ella:
p02 level as high as possible (her recent one was 114)
pre and post ductal blood saturation levels at 100%
cO2 level should be around 40 (her recent one was low 30's; this is indicative of her gas exchange levels)
her fluid retention has been high the past few days throughout her chest, abdomen and back
improved liver function and reduced jaundice
the content of blood in her urine is higher than normal, pray that this would reduce
balanced pH levels in her stomach

Please pray for her stats to improve and stabilize over the next few days before surgery. If she can improve enough, they can remove her from ECMO. As mentioned previously, the risk of severe side effects while having surgery on ECMO is incredibly high.
Taking in the reality of the situation made for a pretty rough evening last night, but God comforted us through a book by Max Lucado: A Gentle Thunder. After our post yesterday evening Tina and I read chapter 4 together and it totally spoke to us. I felt so touched that I thought I would share the chapter with you all as well. Check out the video on yesterdays post if you get a chance.
Thank you for lifting us up in prayer. We continue to praise our Lord for the work He is doing, and thank Him for blessing us so much with Ella Renae.