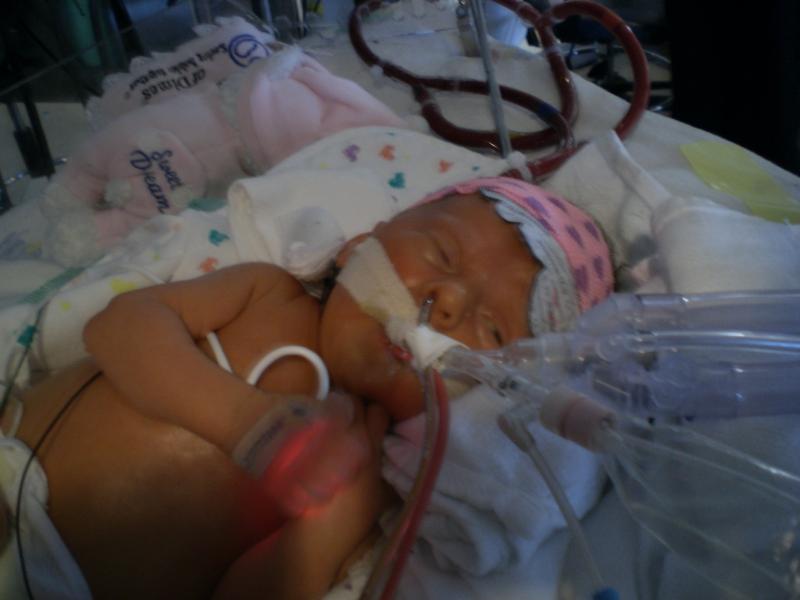 Ella had a stable night. We're waiting to hear from Dr. Kays about the timing of surgery. We expect to hear from him sometime today.
While Tina was in the ER yesterday I went up to see how our little girl was doing. She woke up for me again and grabbed my finger. Man she had a tight grip and was yanking my finger all around. With all that strength and new headband she reminded me a bit of this guy. =)
We continue to pray for an incredibly successful outcome and that the Lord would guide Dr. Kays hands during surgery. This little girl is so much a part of us and it is amazing to see how much she's becoming a part of everyone else.
Thank you all for your continued thoughts and prayers.
God Bless
UPDATE: We talked to the nurse practitioner this morning. Dr. Kays will not be in until later this afternoon, but he did call in with instructions to switch out the ECMO machine. The switch of the ECMO machine will provide a new circuit with fresh blood and newly maintained equipment to minimize potential blood clots. There are some risks involved with this, so please pray that this transition will go smoothly. Ella will be off the circuit for about 30 seconds which is her lifeline at this time.
We might be able to conjecture that surgery will be tomorrow, but until we talk to Dr. Kays we won't know for sure.
Please stay tuned…