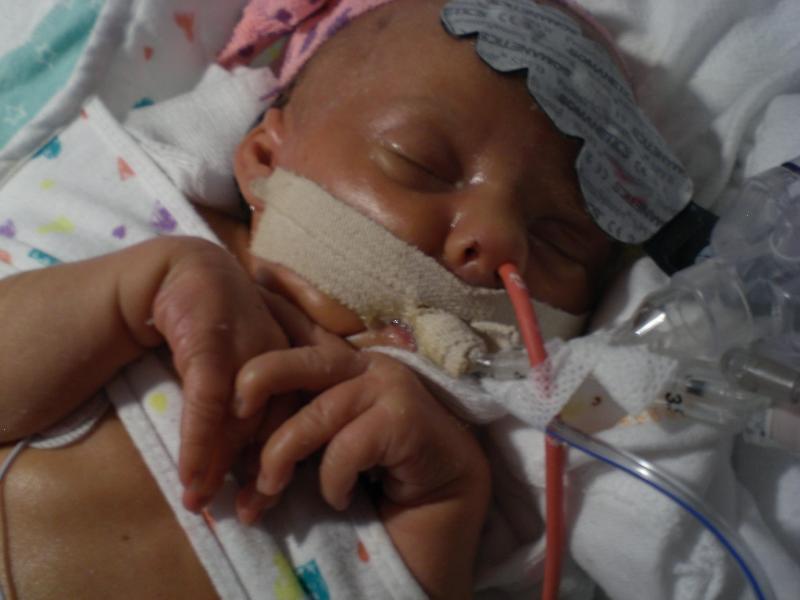 The title reflects a chant that Ella's cousin, Claire, was reciting yesterday,"Go Ella, Go Ella, No ECMO, No ECMO!"
Dr. Kays just called this morning and said that they Ella had another good night. He reduced the ECMO flow to 60 this morning (the lowest setting on the machine) and would like to try and test removing Ella from ECMO this afternoon to see how she responds.
Dr. Kays has ordered a PICC line that would be used in place of the ECMO, if she can remain off the machine. He will leave the canula attached to Ella right now and all ECMO equipment near her bedside, so that they can monitor her while she is off ECMO and reinstate the ECMO machine if she needs it.
This would be a big step for Ella. Please pray today that her little body would have the strength to remain off the ECMO machine!!!
Thanks everyone for your amazing support and prayers during our journey. You've all been amazing.
UPDATE (10:45 am EST): As of right now Ella continues to have her PICC line threaded through her veins. So far she's tolerating it. This process can take a couple hours and is a key piece in being able to give her the medication she needs. BUT, it's not always successful on the first try and they would have to wait a whole other day to try again. Please pray specifically for success on the first try!
UPDATE (11:30 am EST): Just received a call from her nurse and the PICC line is in! Praise you LORD! We're now waiting for Dr. Kays to come out of another surgery. He will then look to take her off ECMO to see how she responds. Stay tuned…
UPDATE (1:05 pm EST): They're removing her from ECMO right now to see if she can maintain being off of it. Please pray…
UPDATE (3:00 pm EST): Ella's off ECMO, and she's doing OK, BUT she is far from out of the woods. We need to continue to pray for her lungs to get stronger and for her blood gases to improve. Lord Jesus strengthen our little girl. Amen
UPDATE (7:15 pm EST): Ella's stats were fluctuating down a bit earlier, but at the moment she's doing ok. Her body is still trying to adjust from coming off ECMO; it has to do all the work now. The next 12 hours are critical and will determine the next steps for Dr. Kays. We continue to pray for our baby girl to stabilize and grow strong. We'll be posting another update later tonight. God bless.