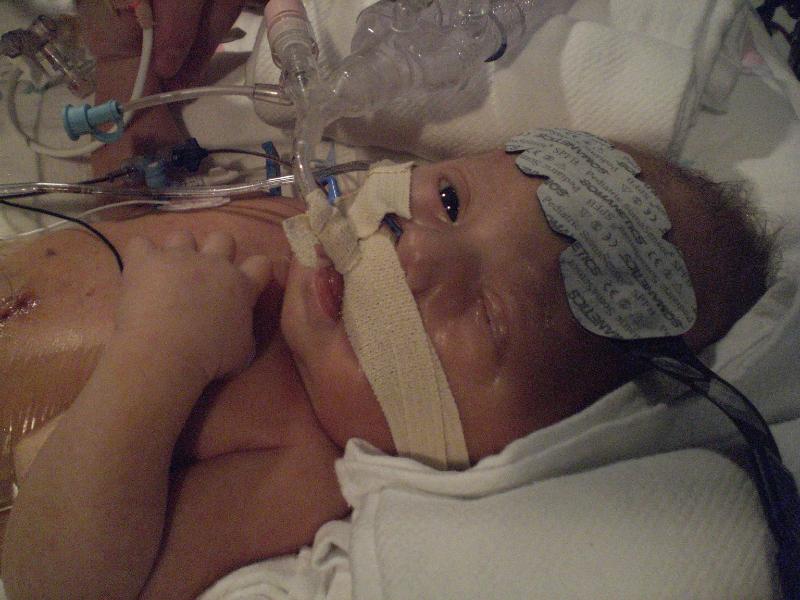 Ella had another good night – – she remained stable.
Her chest tube is working but she is actually losing fluid too quickly. So, they are trying to balance the fluid loss with an increased saline drip. They want to see a nice and steady reduction in fluid over the next several days.
Ella will have her first outside visitor starting tomorrow. Grandma Eusey is coming to visit!
P.S. Baby Evan is doing well – – thanks for asking! We don't see his parents too often since he is in the NICU II, but we did see his Mom yesterday. Evan's liver is working better; his biliruben count is lowering steadily. But the best news is that he gets to go home tomorrow! Thanks for the prayers!
Ella's other friend, Jordan, was born 8/1/07, and moved down to the NICU II the other day. She is progressing really well and is just starting to try feeding. Pray for her too!