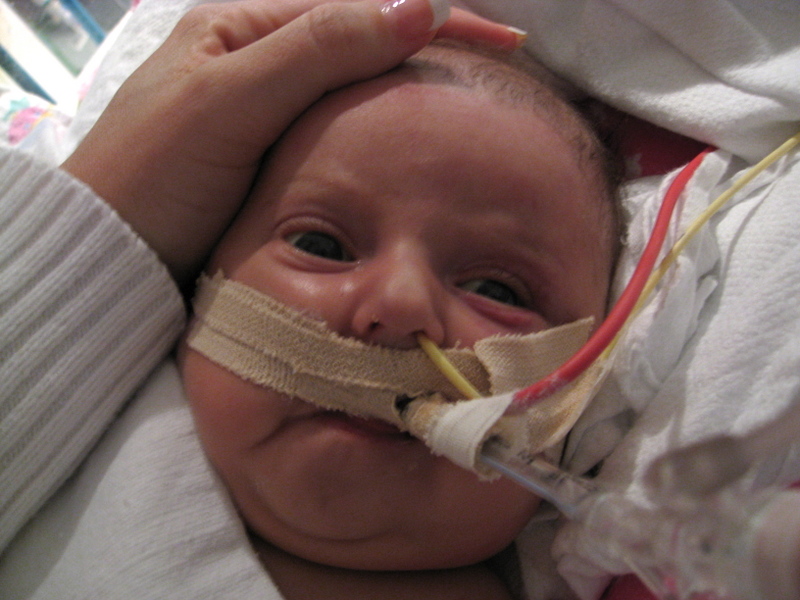 Tina and I had a short visit tonight. When we arrived, Ella was sleeping soundly. She peeked her eyes open for a moment, and then went back to sleep. There was one small moment of fussiness, but other than that, she seemed real comfortable.
Her blood gas at 10pm was good (pH=7.51, cO2=37, pO2=86). The ventilator was weened to 70 breaths per minute and her oxygen down to 46%.
The total chest fluid output so far is 44ccs and she's on track to have another good output of urine as well.
Going to keep the post short tonight so we can get to bed before 2am =).
Thanks for your continued prayers and support. Love you all!