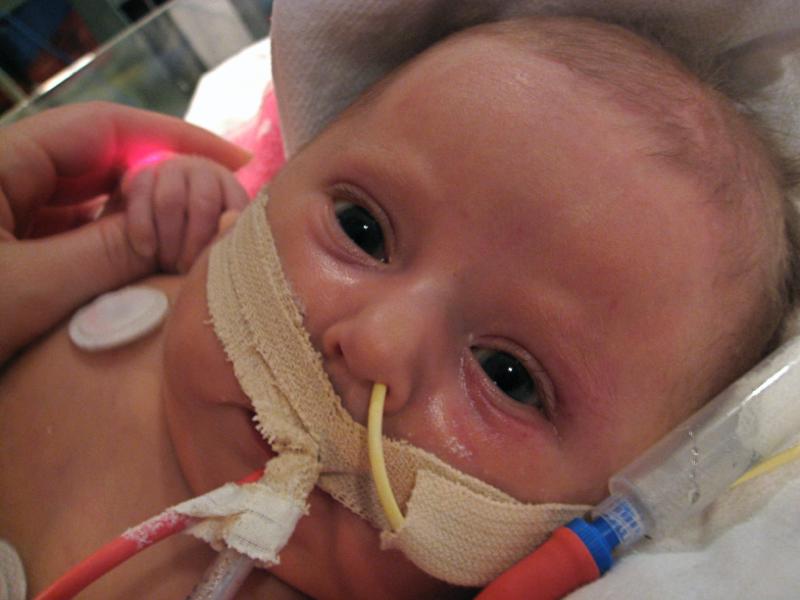 We called to check-in on Ella bun this morning (this is a picture from late last night).
Nurse Kelly is watching her and told us that Ella has been stable. Her last blood gas was a pH level of 7.39, cO2=48, pO2=91, which is good. Her total urine output for yesterday was 285, which is another good sign. The total chest fluid output for yesterday was only 26ccs. Again, we are hoping that this is a sign of overall fluid production beginning to cease. I think we will have a better idea by early next week.
Ella was turned on her belly this morning, but she did not seem to tolerate it well. Unfortunately, she has not been turned on her belly as much in the past 2 days. We are hoping we can get back to that routine, since Dr. Kays thinks it is good for her at this stage.
We plan to visit our Gator Girl a bit later today. (In case you didn't know, there is a Gator game tonight! Go Gators!)