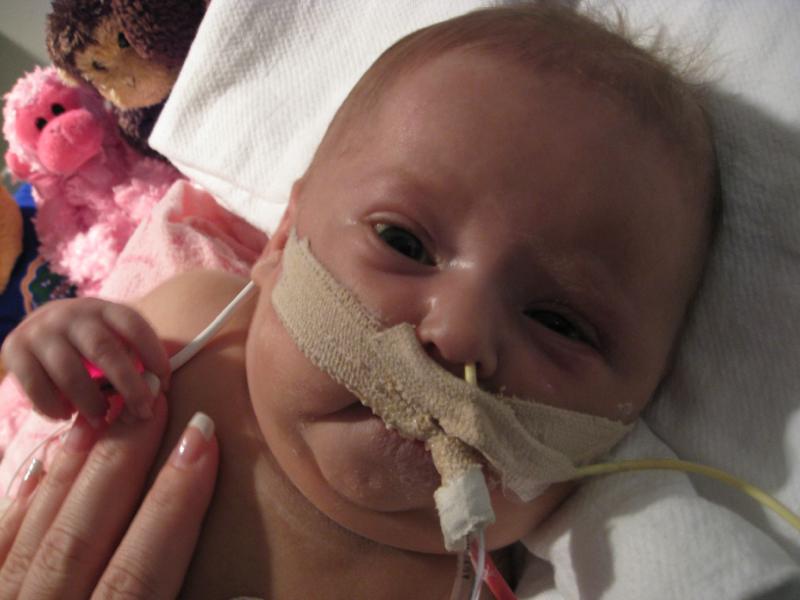 Ella Bun is feeling so much better than she did a week ago.
As of 9pm tonight, her chest tubes had only drained 5ccs total! And she looks good! All signs are pointing to the idea that maybe her fluid issue is resolving. We won't know for sure until Dr. Kays returns and we hear the official word from him.
Nurse Janet is watching her tonight, so the parents will sleep well! We pray that her stats remain stable, her blood gases are good and that she can have a great chest x-ray in the morning.
Thank you Lord for this little baby girl. She is such a blessing. We praise your name in the midst of the storm.