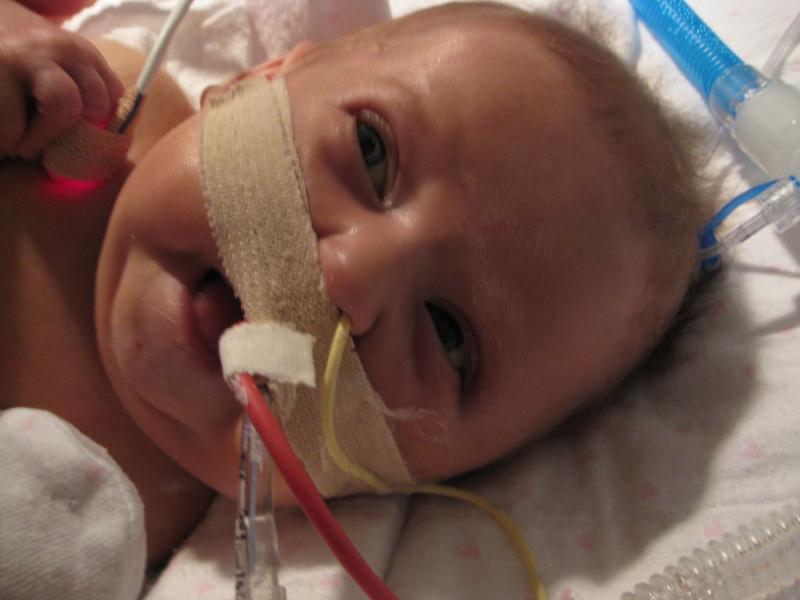 Yep…Ella is still smilin' tonight. She had a good, uneventful day.
Her food was increased to 8ccs of Portagen per hour. Her latest blood gas was a pH level of 7.39, cO2=46, pO2=89. Because of this, they weened the vent a little bit more to 62 breaths per minute and 42% oxygen.
As of 10pm, the chest tube output so far today has been 18ccs. We have not heard anything more on her chest x-ray, but are hoping to hear an update from Dr. Kays. We think he is supposed to be back in town tomorrow.
Sweet dreams Ella bun…
Psalm 9:1-2
1 I will praise you, Lord, with all my heart;
I will tell of all the marvelous things you have done.
2 I will be filled with joy because of you.
I will sing praises to your name, O Most High.