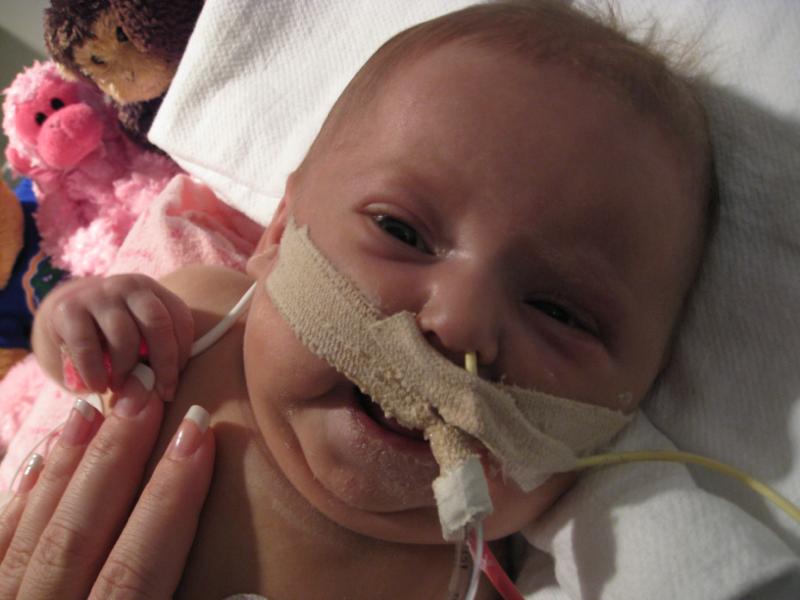 I can't even imagine life without that smile. We've missed seeing it over the last few weeks, but it's back, and cuter than ever.
I have never known love like I love my baby girl. Don't get me wrong, I love my wife, but this is just….it's hard to even describe. I'm sure other parents can relate.
What gets me though, is that I've not been able to fully "drink" her in. I think there's an aspect of my own self-preservation that has not allowed me to fully accept that she's MY baby girl. And yet I love her THIS MUCH!
To be able to hold her, pat her on the back, have her fall asleep on me…how much sweeter can it get!
What blows my mind too is that our God relates to us this way. He calls us His children:
Romans 8:15-17
15 So you have not received a spirit that makes you fearful slaves. Instead, you received God's Spirit when he adopted you as his own children. Now we call him, "Abba, Father." 16 For his Spirit joins with our spirit to affirm that we are God's children. 17 And since we are his children, we are his heirs. In fact, together with Christ we are heirs of God's glory. But if we are to share his glory, we must also share his suffering.
He desires that kind of relationship. What an awesome visual of His love for us.
Being Ella Renae's dad has given me even more appreciation for our Heavenly Father's love for His children. Praise God that He is not some out there entity floating in space, but instead, is our Father who desires a personal relationship with each of His children.
Thank you Lord for loving us as a Father loves a child. Thank for creating us uniquely in your image, and for knowing us better than we know ourselves! You even know the number of hairs on our head! (Luke 12:7) Your magnitude is beyond our mind's comprehension (you spoke the universe into existence!), and yet You love each man, woman, and child and desire a personal relationship with them.
We praise you Lord for your nature, and for allowing your Son to be the ultimate sacrifice, cleansing us of our sins, so that we may come into your presence and be considered worthy. Worthy, not by any works we could perform, but by Christ's blood shed on the cross (Romans 3:21-28).
Lord, let us look to you for guidance and wisdom in all that we do. Let our lives be a living testimony unto you. We praise you Lord, in Jesus name. Amen.
---
Ella continues to do well (Thank you Jesus!). Her saturations continue to hover around the 100% mark, and her blood gas this morning looked great too (pH=7.44, cO2=33, pO2=115). Her urine output is still cranking along (310ccs), and chest fluid output continues to drop (19ccs).

All these things as well as Ella's overall mood are indicators that her fluid output looks to be resolving. We've not received any definitive feedback on her x-ray today, but we're expecting positive news.

Please continue to pray for our baby girl. It looks like we may be finally getting over the fluid issue hurdle, but there are plenty more hurdles ahead. Thank you for the continued support and prayers. Great peace and strength is delivered through them.

God Bless