The boys woke up and decided to start their trip around 8:20CST. They are headed on I-70 straight through Kansas City, the rest of Kansas and into Colorado. There is supposed to be rain and thunderstorms throughout Kansas today, so we're praying for safety. The drive lasts for about 13 hours, similar to yesterday.
UPDATE 2pm EST: Josh and Doug are 20 miles east of Topeka, KS. Only 8 hours left till they reach our Colorado home! Ella is having a good day too!
UPDATE 6pm EST: Continue to pray for safety – – Josh and Doug are in Ellis, KS and there is a tornado warning until 6:30pm EST! We think that they are past it, but there is hail, thunderstorms and a tornado warning. They stopped off the highway and are listening to the local radio. Based on what we can tell, they are better off to keep driving and getting out of Kansas since the tornado activity seems to be behind them. After just talking to them at 6:15pm EST, they have decided to continue driving towards Colorado.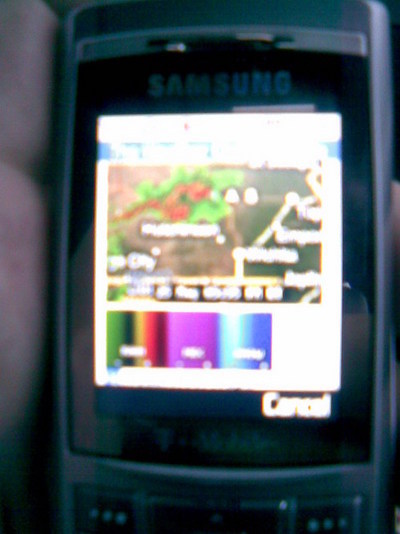 UPDATE 8pm EST: Josh and Doug are almost in Colorado – – 15 miles away. They started driving away from the storms (thank goodness for cell phones and Internet), once they confirmed the exact location of the storms. Many nearby were taking shelter and instead, they hit the road and started driving. That was a wise decision as the tornado ended up going directly through Ellis, KS. They are only 3 hours from our house in Colorado!!!
And back here in Gainesville, Ella is having a great day hanging out with me and Jeanie.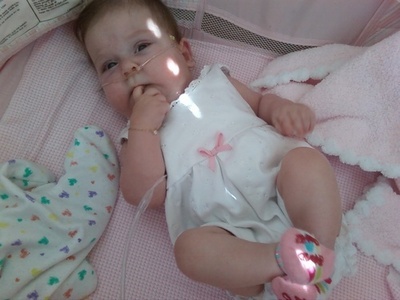 UPDATE 11:15pm EST: Josh is going a route that is 20 minutes longer because he wants to show his buddy the lights of downtown Denver. They just drove past Invesco Field at Mile High. This means that they are about 15 minutes away from our house. It is getting close!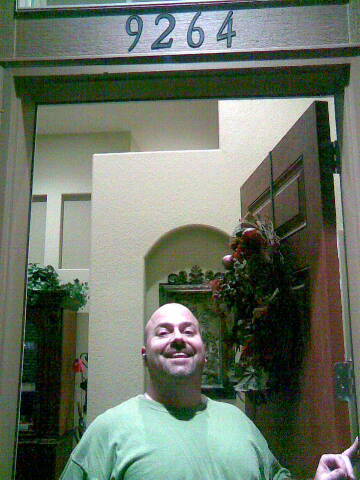 UPDATE 11:38pm EST: Home sweet home for Josh & the cats!!! Now, the boys will sleep good and wake up to catch a 9:45am flight from Denver to Orlando, so they can come all the way back to Gainesville by tomorrow night.
Thank you Lord for keeping Josh, Doug and the cats safe on the trip out to Colorado. We praise you and thank you for this new chapter of our journey. May you continue to watch over us and guide us as we finish our pilgrimage back to our home. In Jesus' Name, Amen.