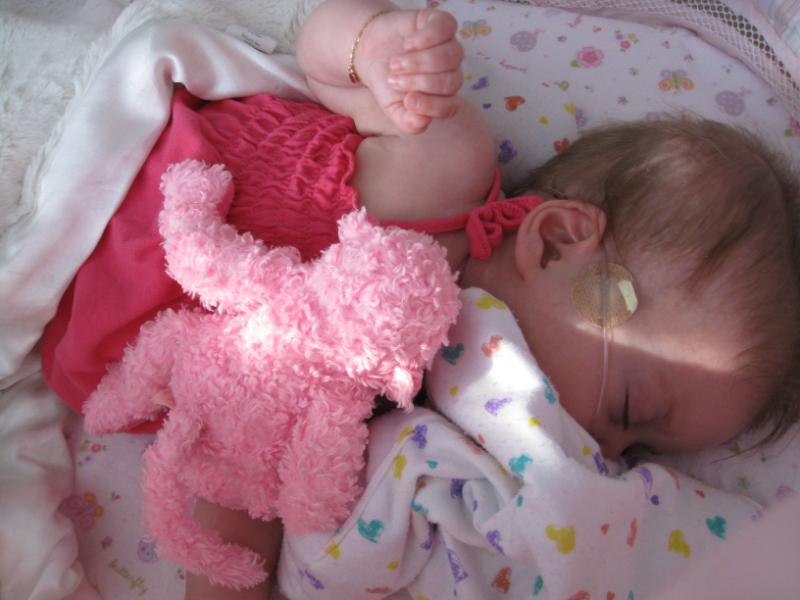 Not much to say about Ella…the picture describes her day.
Josh and I watched a sermon this evening based on the verses below (you can view the message in its entirety at www.lifechurch.tv. This was from week 2 in the series).
Habakkuk 2:1-4
I will climb up to my watchtower
and stand at my guardpost.
There I will wait to see what the Lord says
and how he will answer my complaint.
Then the Lord said to me,
"Write my answer plainly on tablets,
so that a runner can carry the correct message to others.
This vision is for a future time.
It describes the end, and it will be fulfilled.
If it seems slow in coming, wait patiently,
for it will surely take place.
It will not be delayed.
"Look at the proud!
They trust in themselves, and their lives are crooked.
But the righteous will live by their faithfulness to God."
Listen, Write it down, Wait.
When life throws us a curve ball, talk to God. Listen for an answer from Him. When you hear Him, write it down so that you remember. Wait for it to come to fruition; there is an appointed time. Everything our eyes see may be telling us something different, things may not seem fair. Yet, the righteous will live by faith.
The sermon was such a great reminder to hold tight to His promises.
Ella Renae is a perfect picture of how believing and trusting Him can bless your life beyond your dreams.