Yup, the Bun LOVES watching the Mickey Mouse Clubhouse. It is her absolute favorite. She gets soooo excited when Mickey says the magic words: Meeska, Mooska, Mickey Mouse! She kicks her feet and smiles so big. If you're not familiar with the show, you can see Mickey saying the magic words in the video below:
Tina and I get a real kick out of Ooh and Aah, the Disney Monkeys, when they do their little shtick in between the shows. I think Ella is pretty ok with them too since it looks like she was calling them by name today =).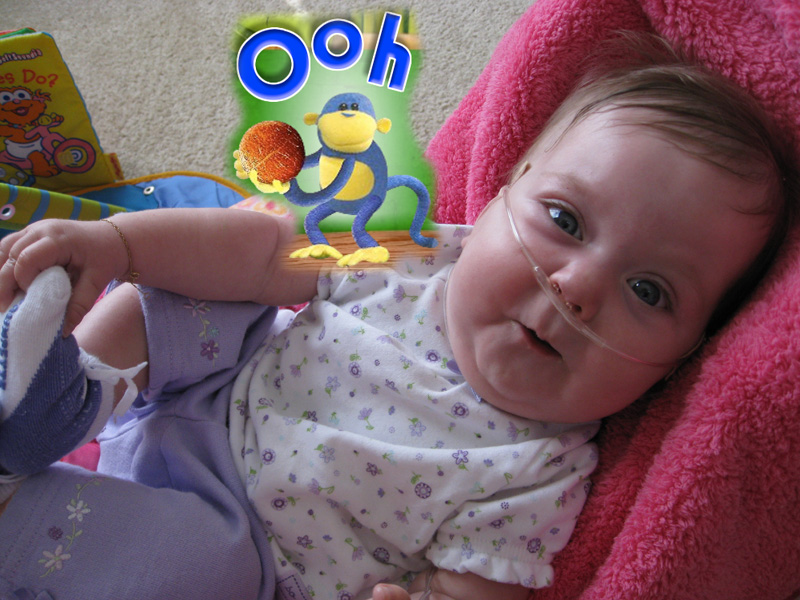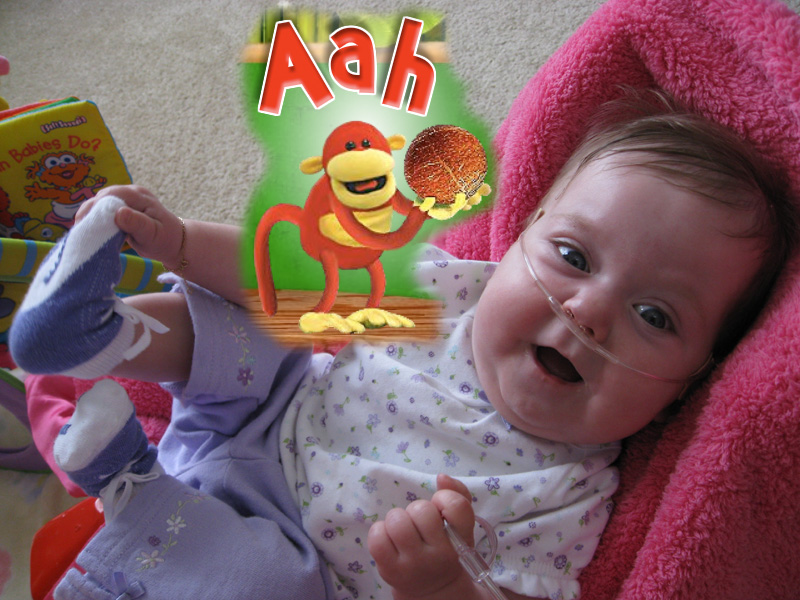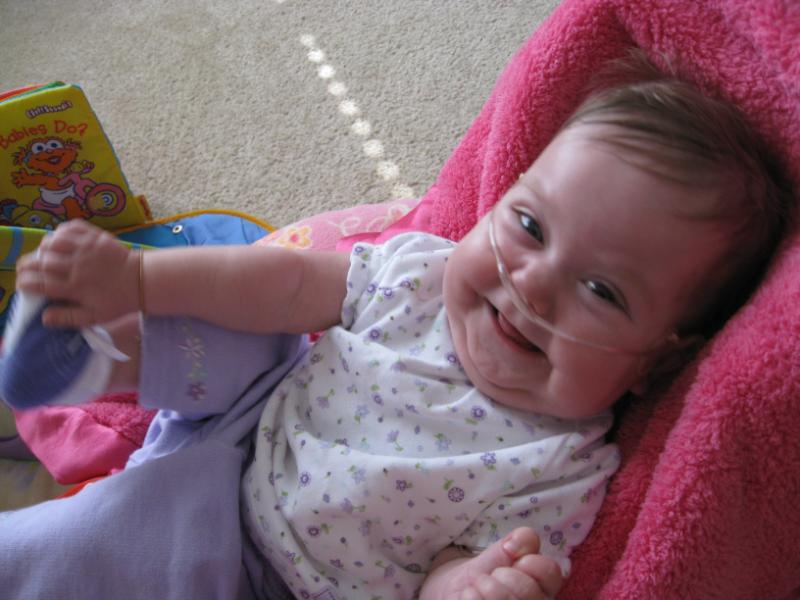 By they way, as I'm writing this, Tina has been sucked into the Coco-Nutty Bowling game on their site.
Below are some other pics of the bun. Yeah…I'll tell ya…she's so cute…it's gross. 😉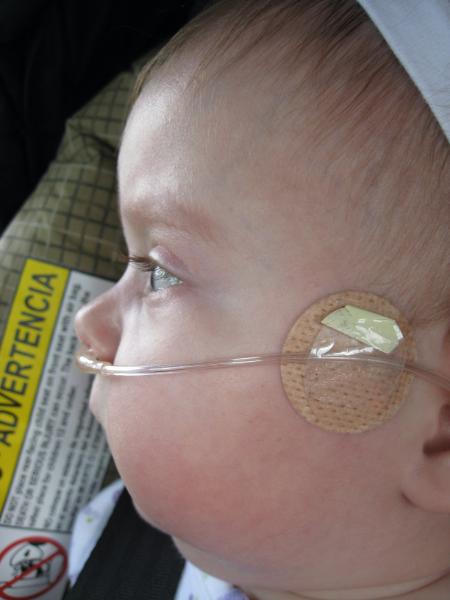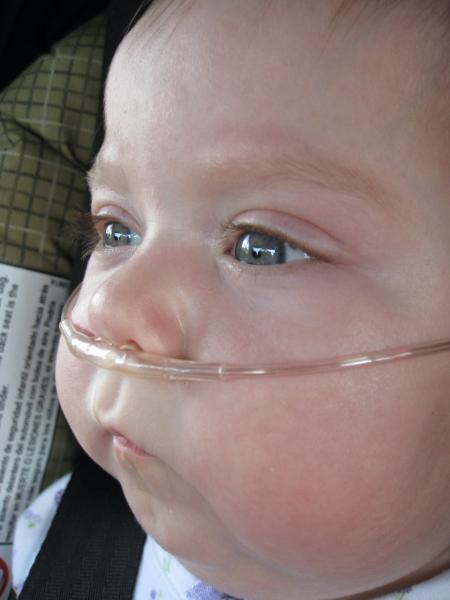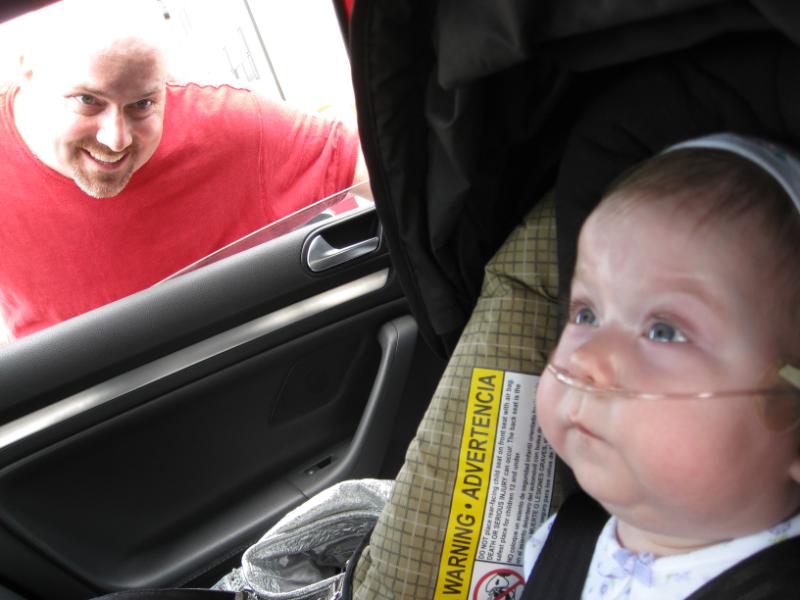 "Whatever Dad…I'm ignoring you."