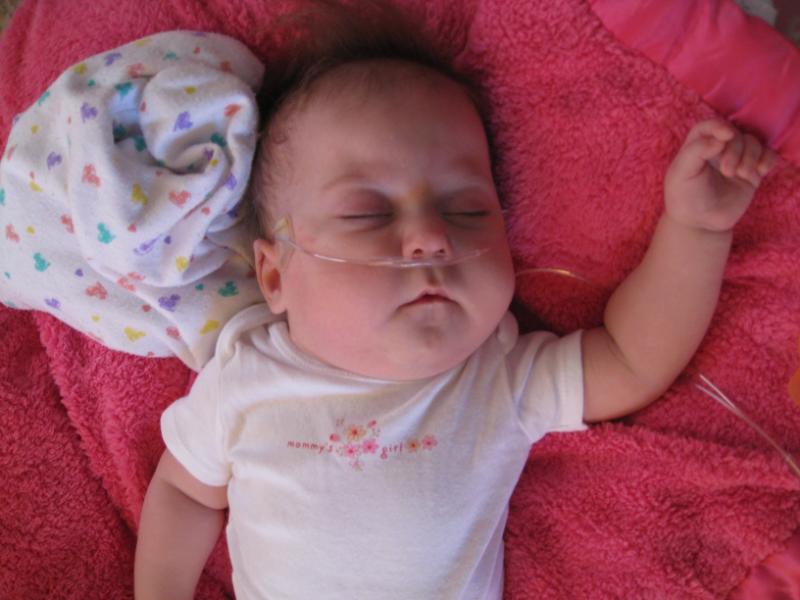 I think the Bun was dreaming about her first rock concert in the picture above. She sure had the spiked hair for it.
Ella zonked out again early tonight, around 7pm. She slept all the way through the night last night, and we hope she does the same tonight.
Ella enjoyed her first taste of apple juice today. We got her some Martinelli's (non sparkling) and made it up with equal parts of water. Tina gave it to her throughout the day, and she took almost 4oz total! Our girl also drank a whole bottle of formula during her 12pm feeding. It's great that she's getting those calories in her.
Ella was also visited by one of her fans today. Sara came by to wish us well before we head back to CO. On that note, only 3 days 'till Doug and I drive back to CO, and 10 days until Ella is really home.
Can't believe it's almost here. Hoping and praying that the weather behaves.
Thanks for the continued support and prayers!