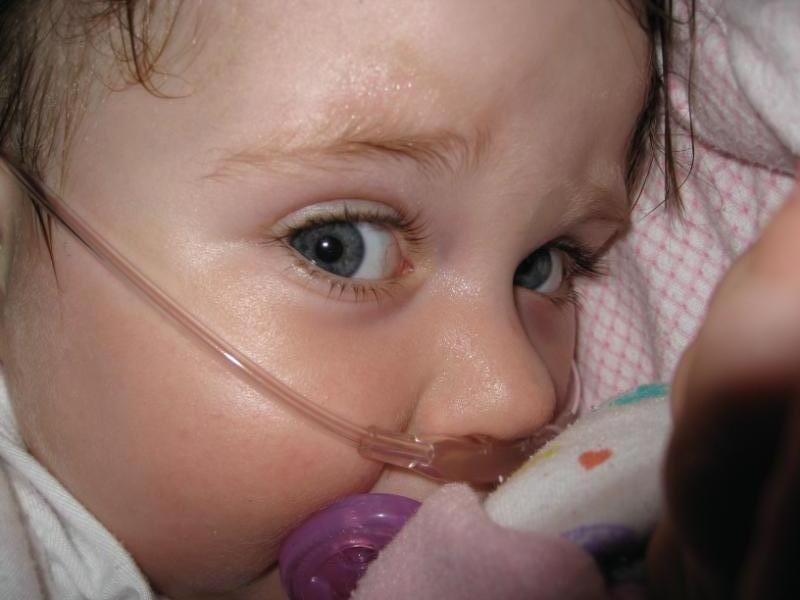 Today was a mellow day for the Bun. Although it was a warm day in Denver, so Ella was quite the sweaty child!
This morning, we had speech therapy. During the session, Ella stayed in her crib watching "Baby Signing Time" videos. The therapist and I discussed some more strategies to help Ella. It was fun to stop the video and encourage her to sign "more". With lots of repetition, I think she will get this one soon. She already seemed to get excited when I would sign it and then help her. A few times, she intentionally tried although it was more like her arms/hands swinging towards each other mid-line. But the therapist said that it was intentional and we gave a big applause for the Bun.
It took Ella a bit longer to warm up to the idea of occupational therapy later in the afternoon. But with slow coaxing, the therapist was also able to get the Bun to practice tactile stimulation.
We did not receive a call from her pulmonologist at the Children's Hospital today, so we are hoping it happens tomorrow.
Ella enjoyed hanging out on the patio with her Daddy when he got home from work…so cute.